Patchwork Star Quilt
Patchwork Star Quilt
Regular price
$270.00 USD
Regular price
Sale price
$270.00 USD
Unit price
per
Sale
Sold out
Get ready to snuggle this fall with a truly scrappy, patchwork, handmade quilt! It already looks like an heirloom quilt with its eclectic collection of fabrics and crinkly coziness that appears once it has been laundered the first time.
This handmade quilt is made from all cotton: cotton front, cotton batting, and cotton backing.
The front is made of 288 triangles (144 half square triangle blocks).
The back of this quilt is made from a vintage woven brown plaid.
I used a brown floral and butterfly print for the double-fold binding. The double fold French binding was machine sewn on the front and hand-stitched to the back.
A label with the maker's name -mine- (Honeysuckle Lane / Lana Manis) as well as care instructions is attached to the back. It has been machine quilted by me, as well.
This could be used for an adult throw quilt or a quilt for a child.
Size: 58" x 58".
Care: Machine wash cold. Tumble dry or line dry.
Machine pieced / machine quilted by Lana Manis in the Southern Appalachians.
This quilt has been laundered. The more it's washed, the softer and more crinkly it will get.
Share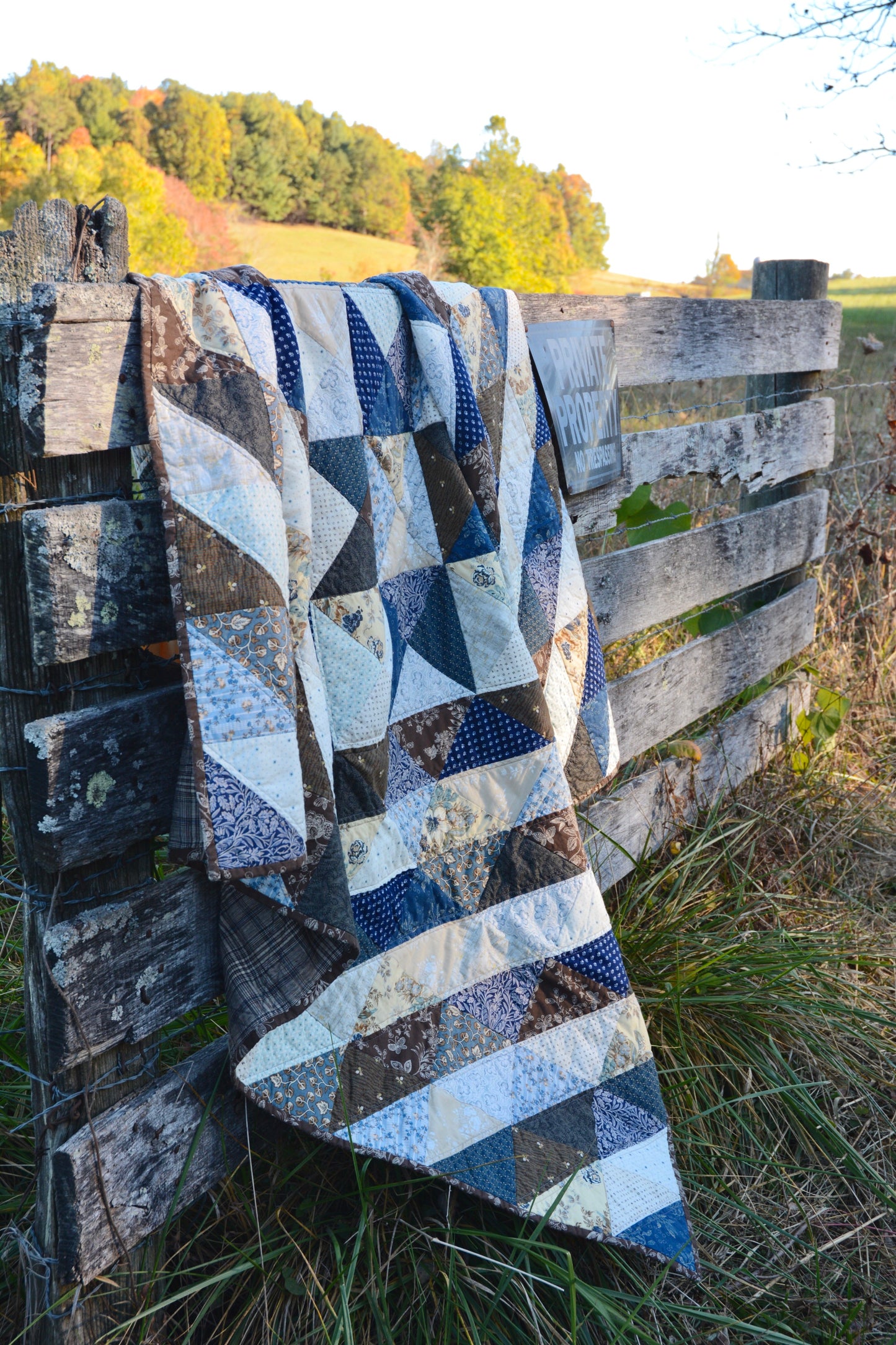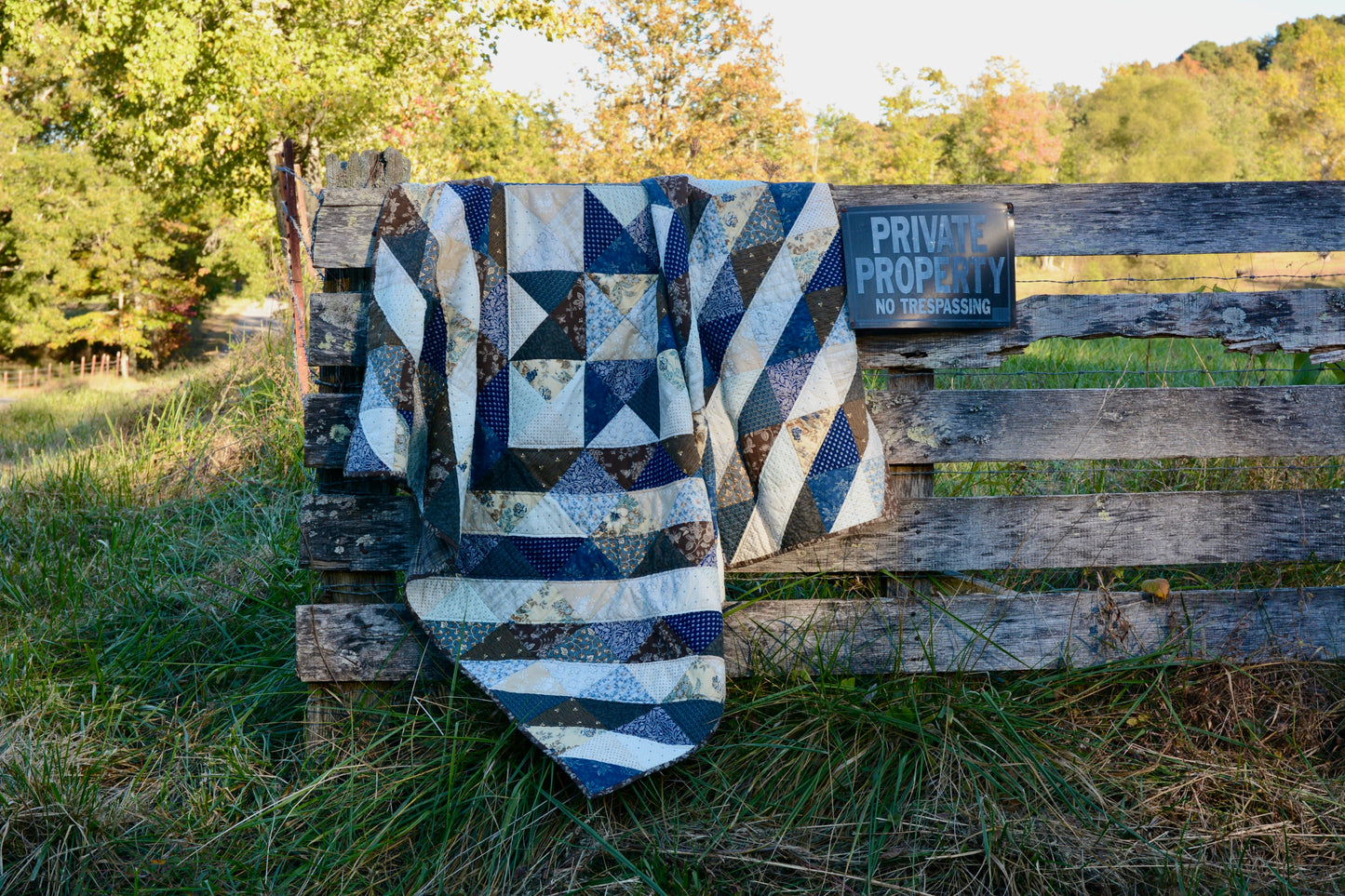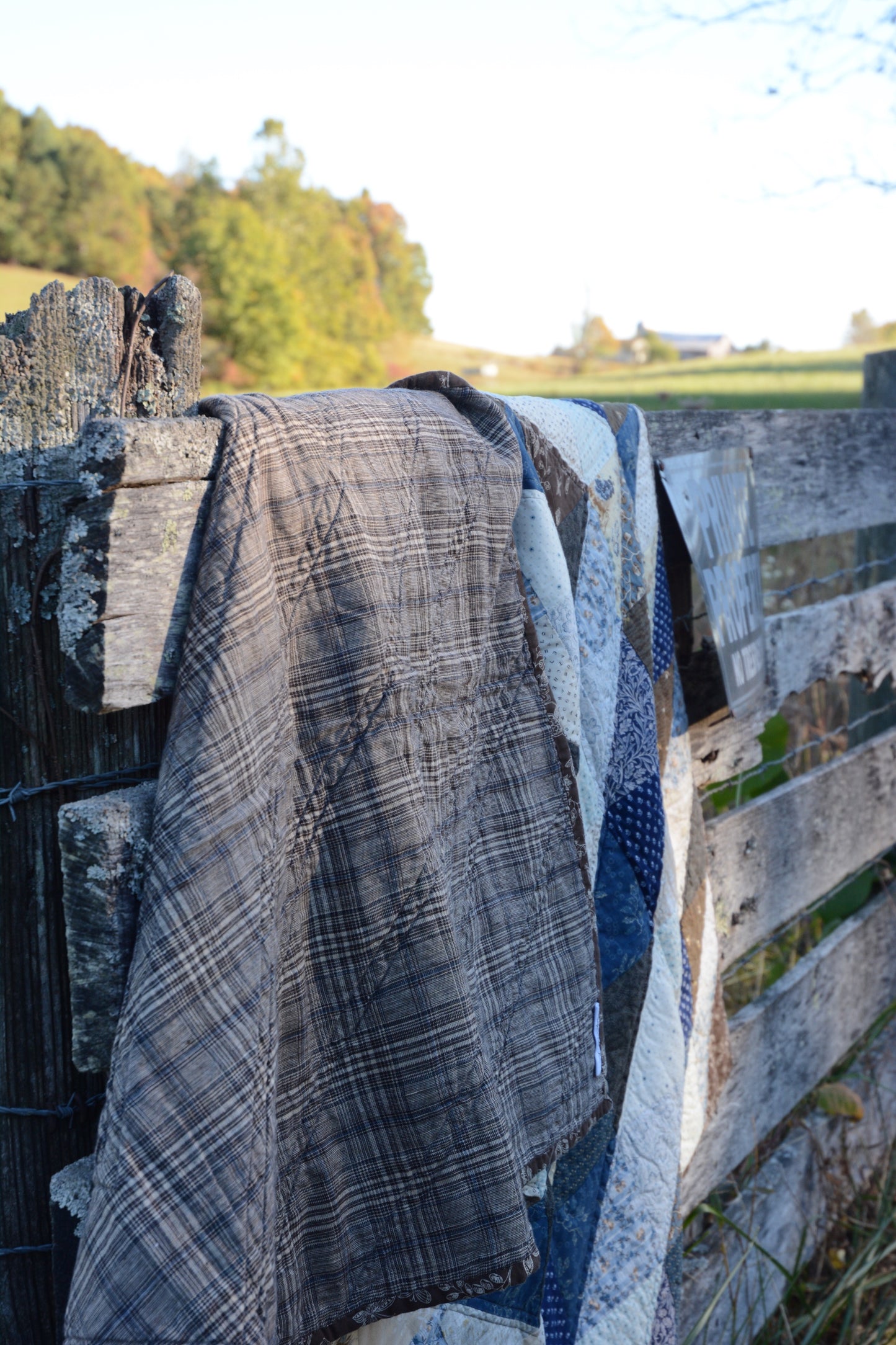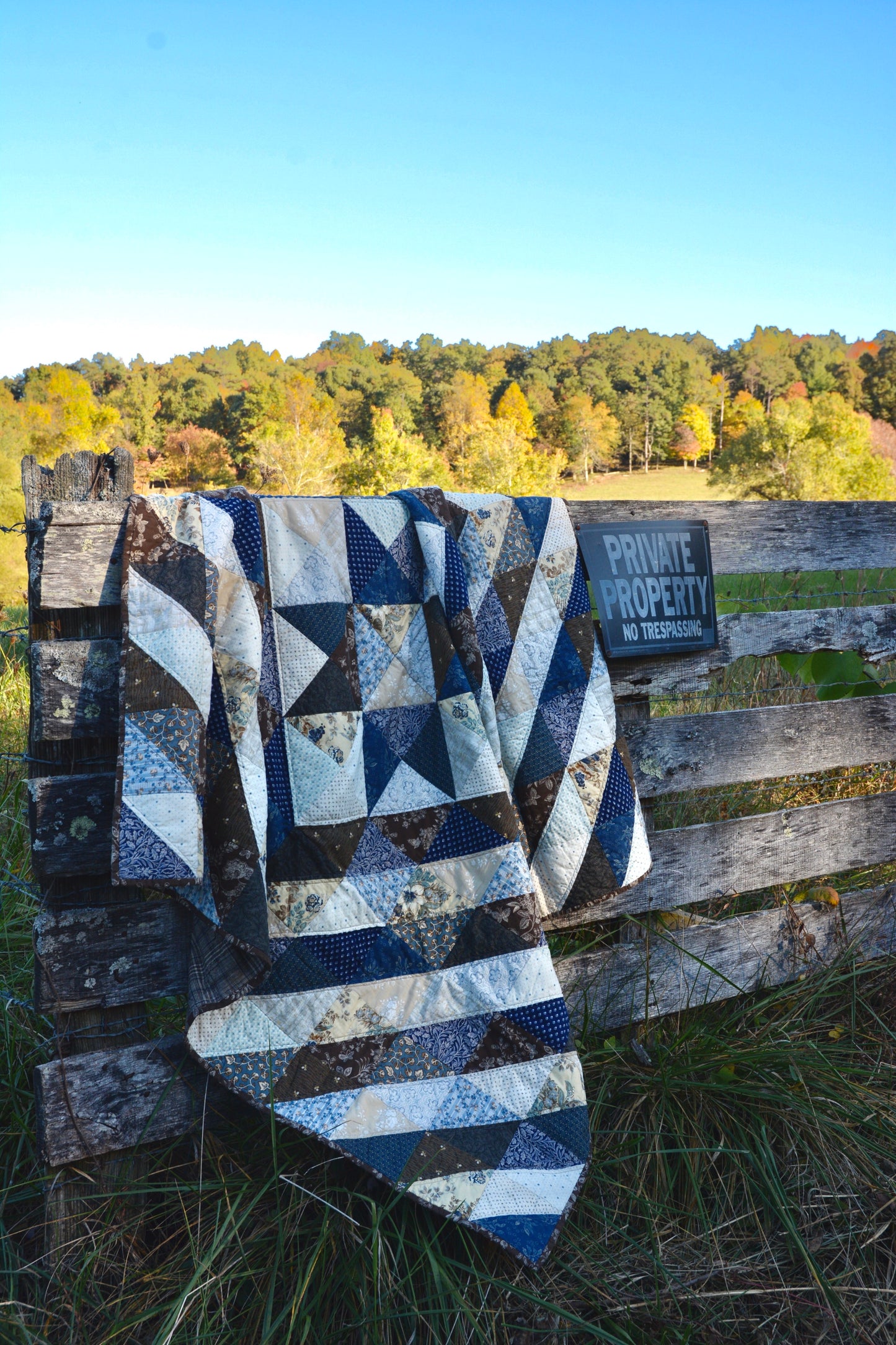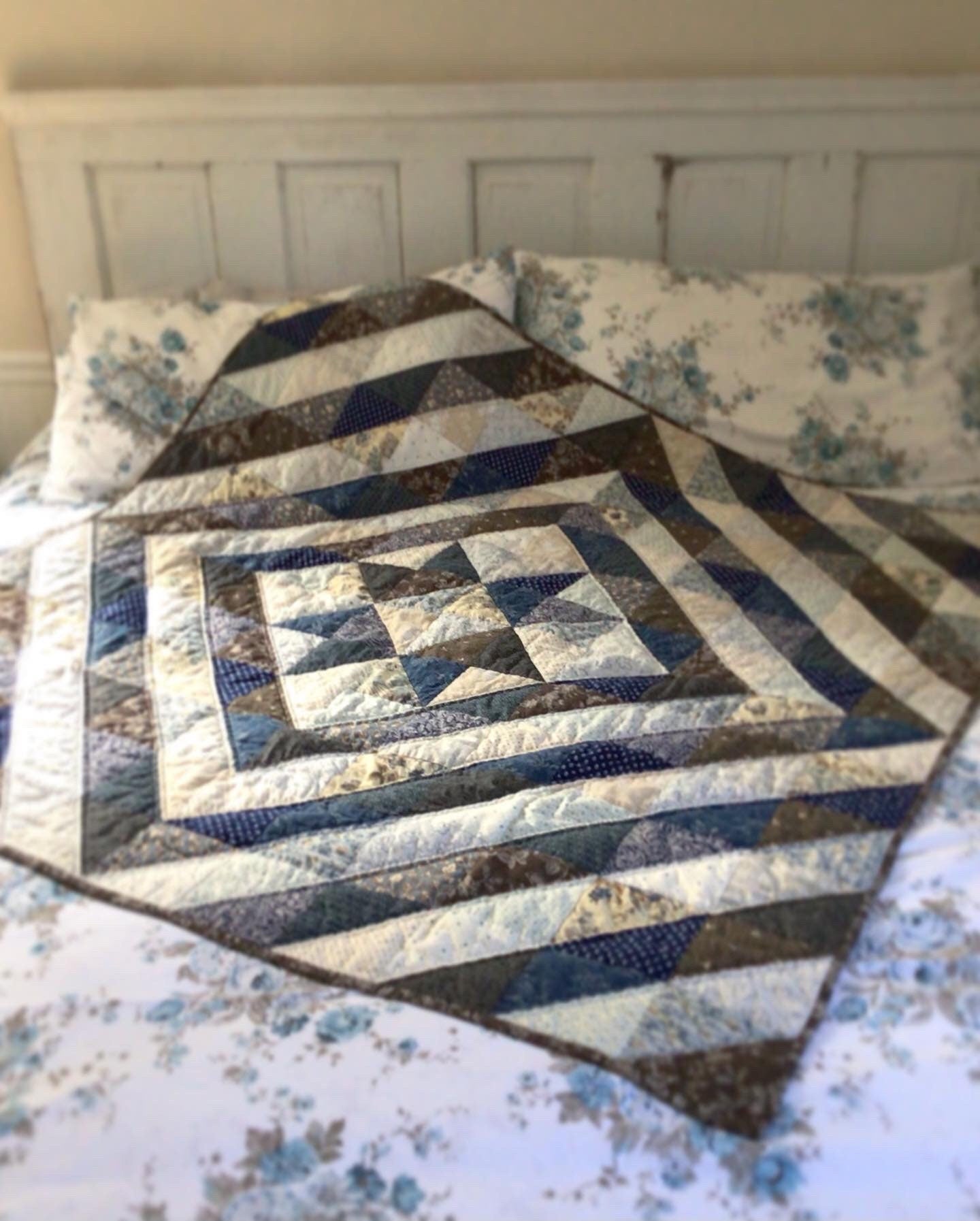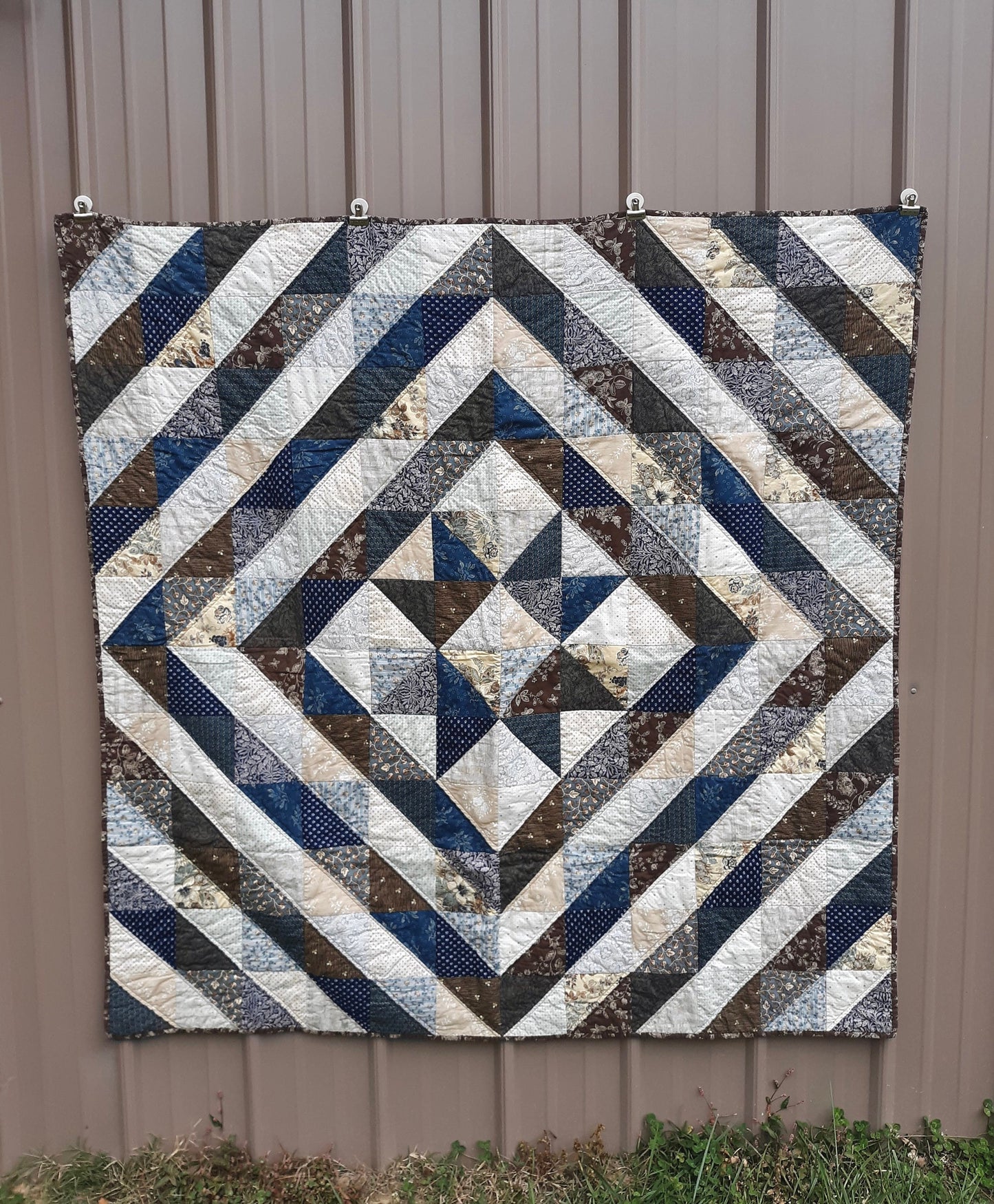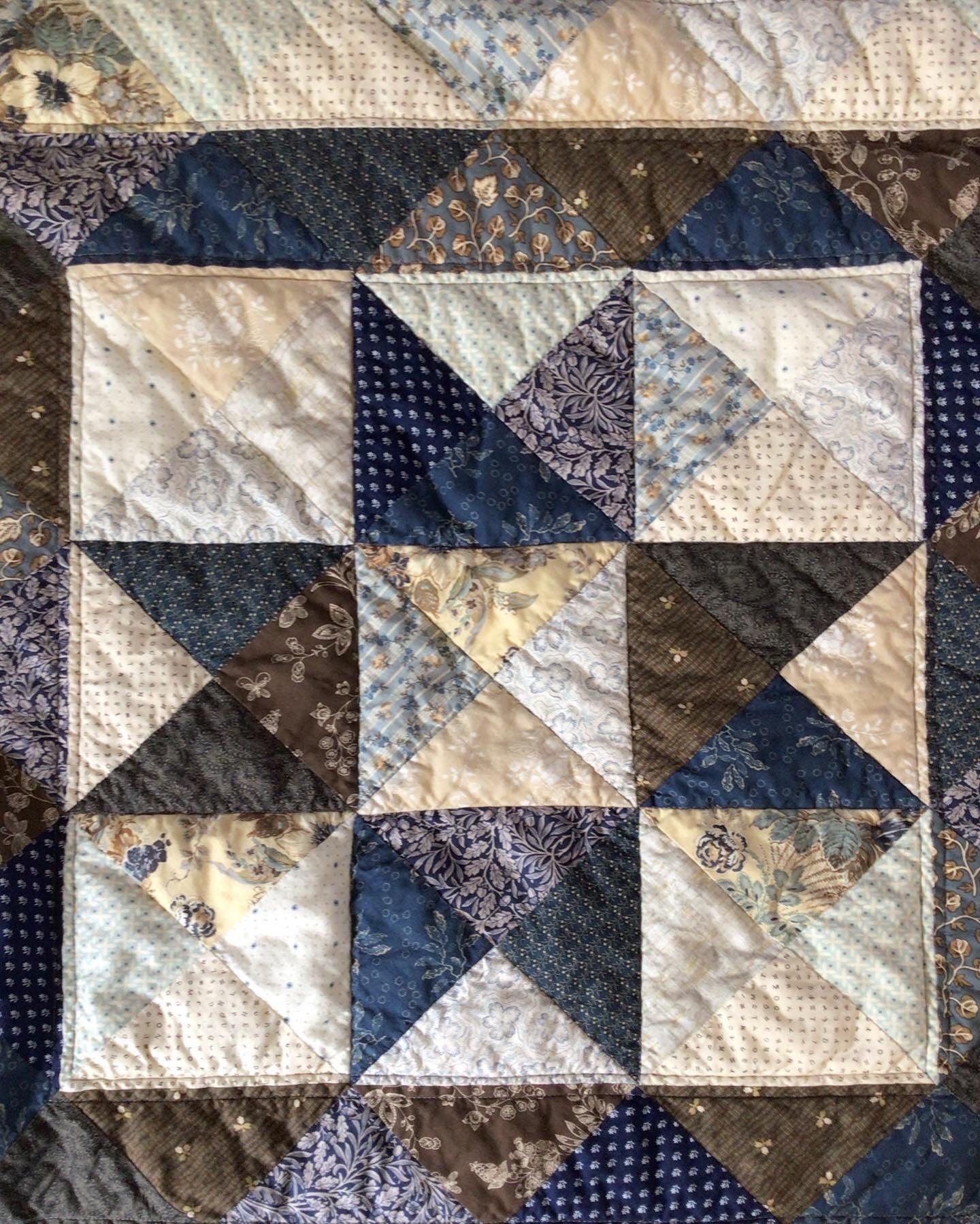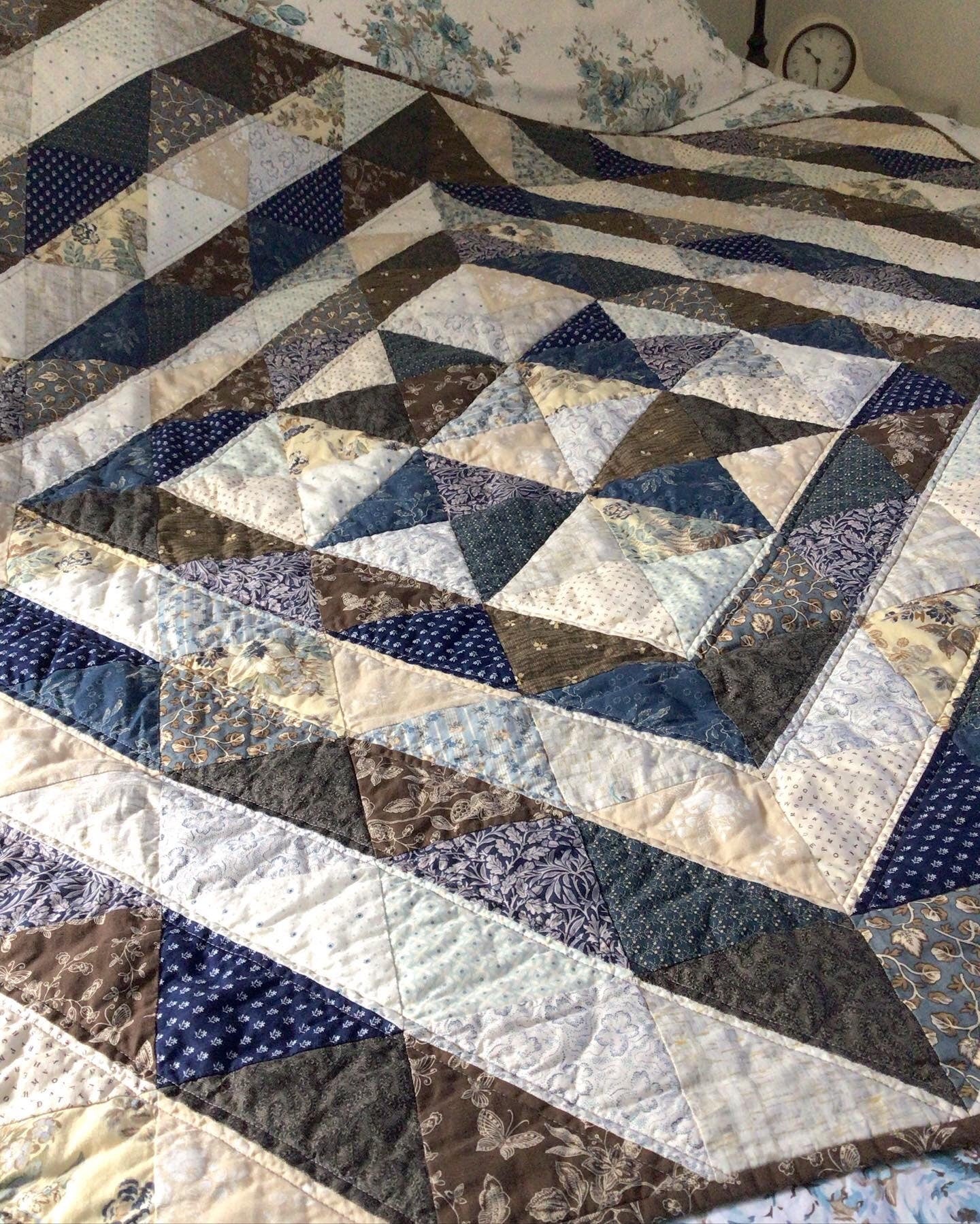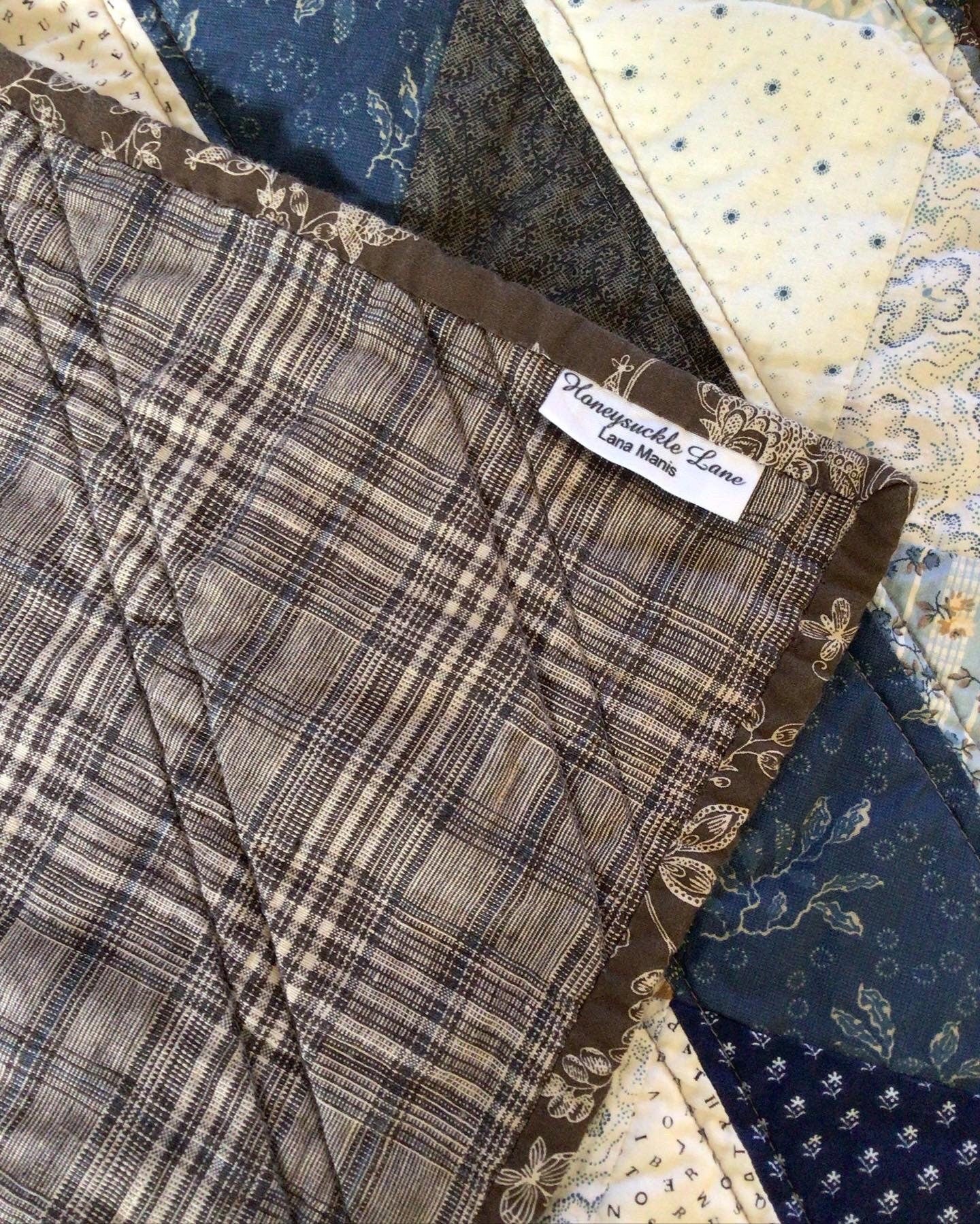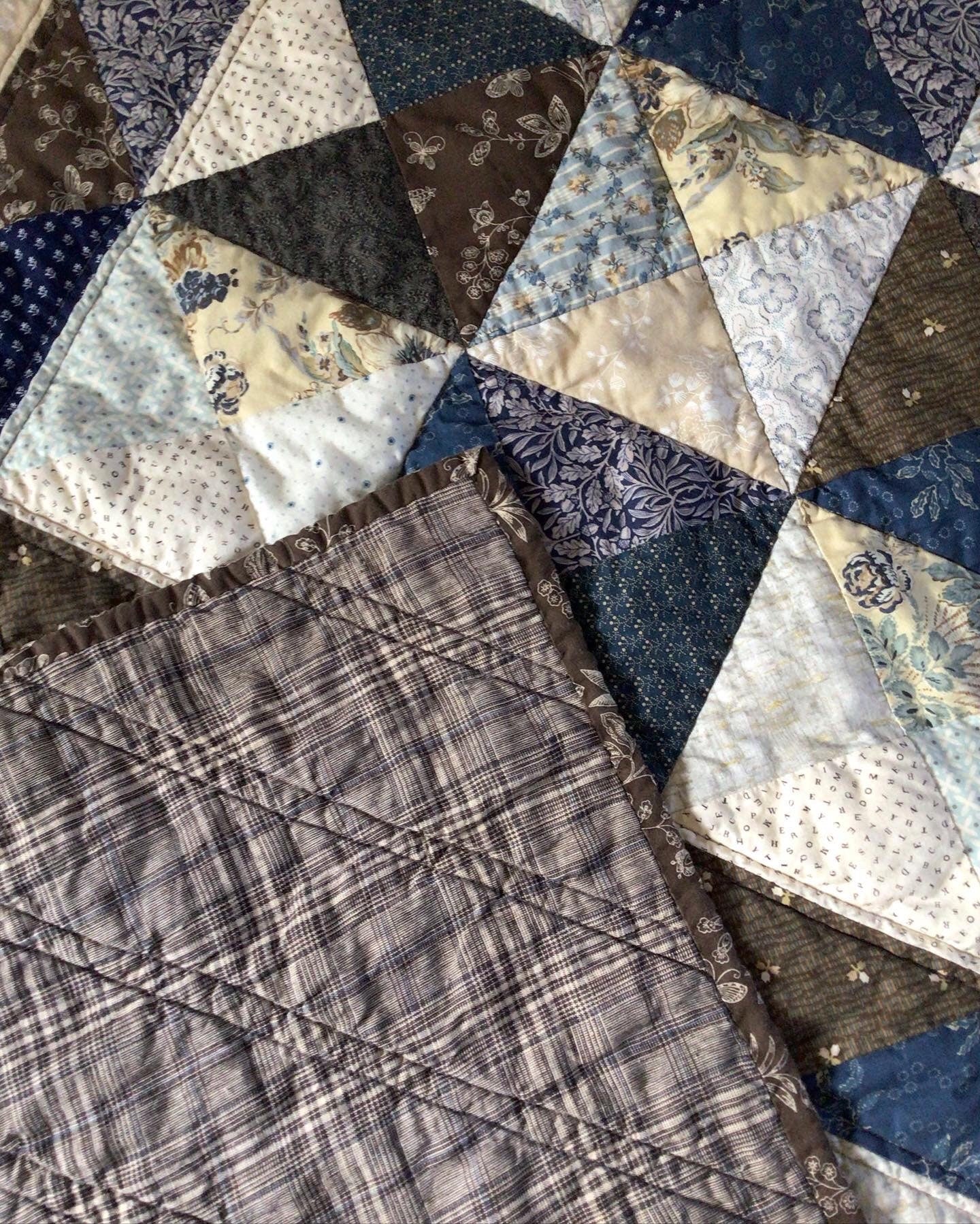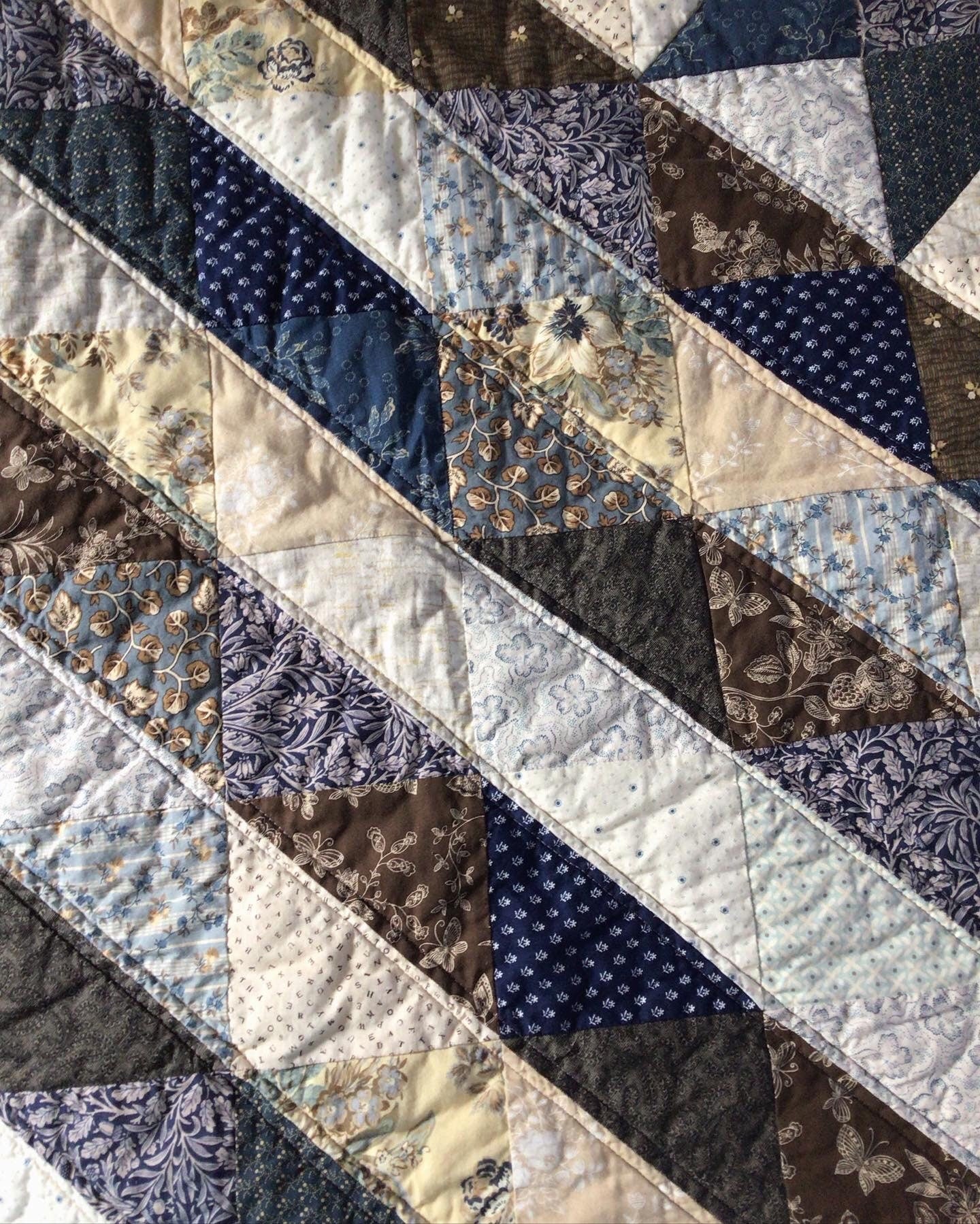 What Customers are saying

"Oh my goodness, this is my fourth painting, they just keep getting better and better, this is for a friend, she's going to love it! Thank you Lana! Just beautiful art....." - Ann