Heart in Hand Papercutting / Red Velvet Floral Frame
Heart in Hand Papercutting / Red Velvet Floral Frame
Regular price
Sale price
$75.00 USD
Unit price
per
Sale
Sold out
This artwork is handmade, hand cut, and hand woven using a variety of old papers.
The background paper is a vintage, blue floral.
The hand is cut from black cardstock and the blue scroll ring is a snippet from a French receipt.
The heart is from an old French ledger paper.
An French envelope and stamp were used for the cuff.
Antique velvet frames are getting harder to find at affordable prices. This one is elaborately embossed with flowers. The back is covered with an old French letter. Lean on a shelf or on a small easel.
Size: 7 1/4" x 9 1/4"
Share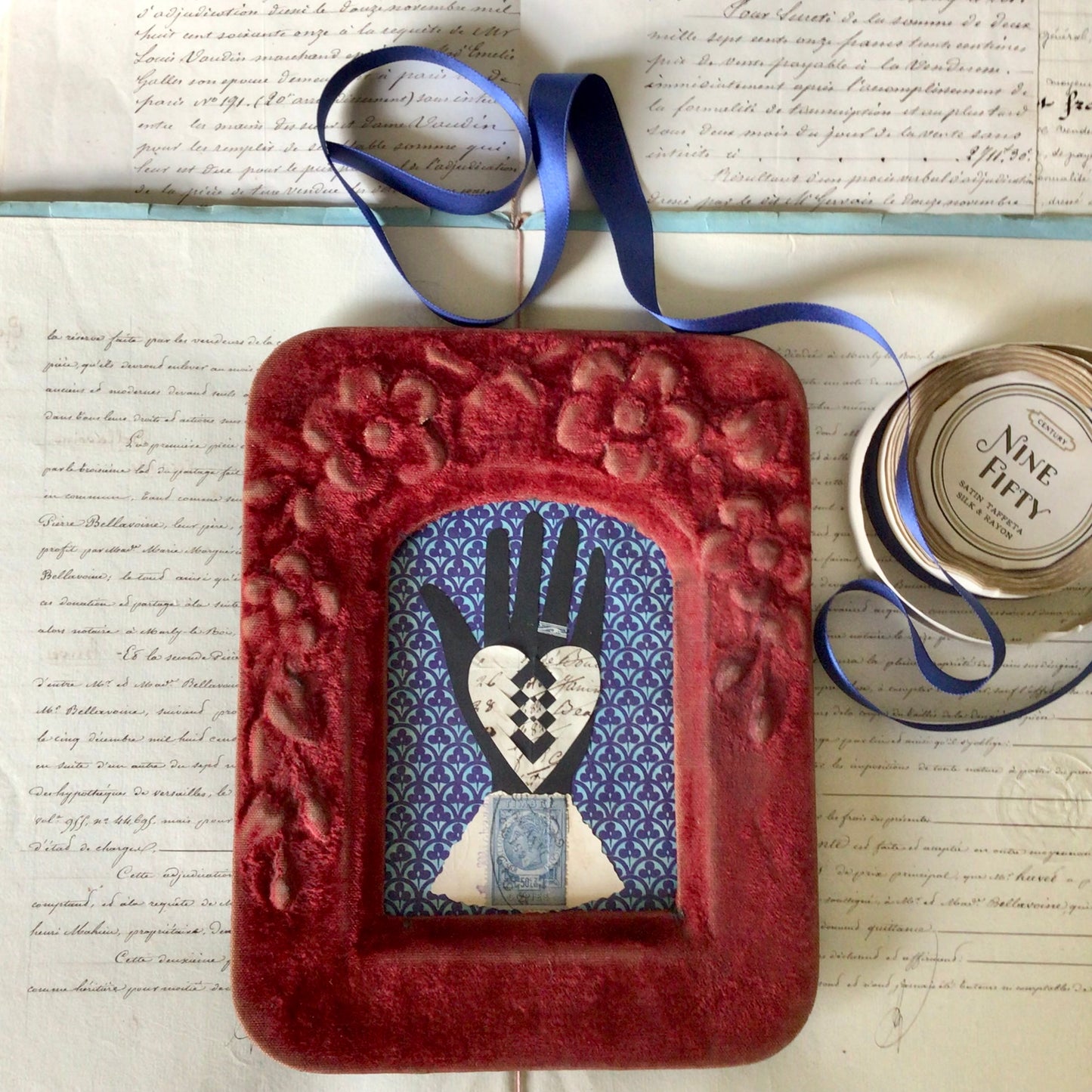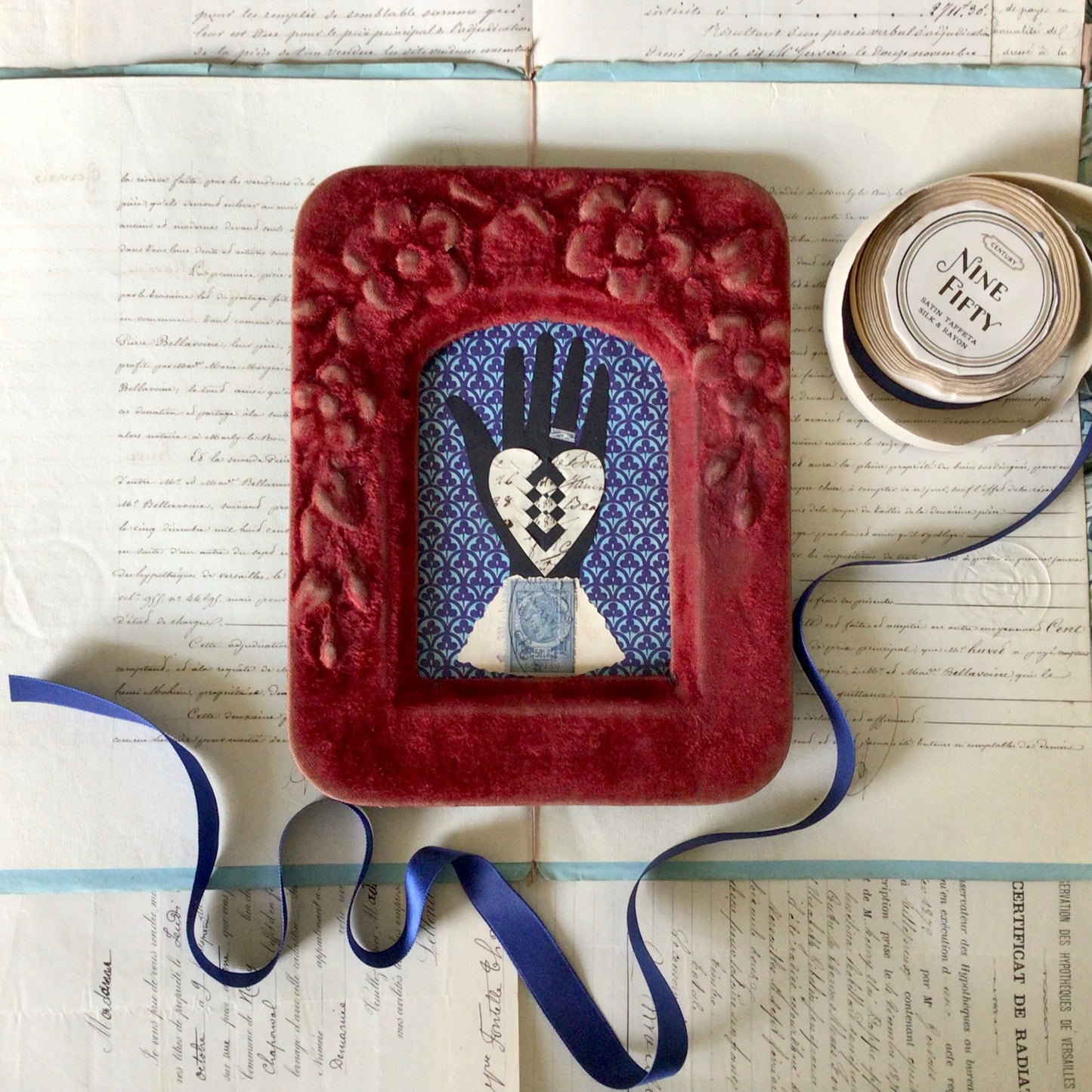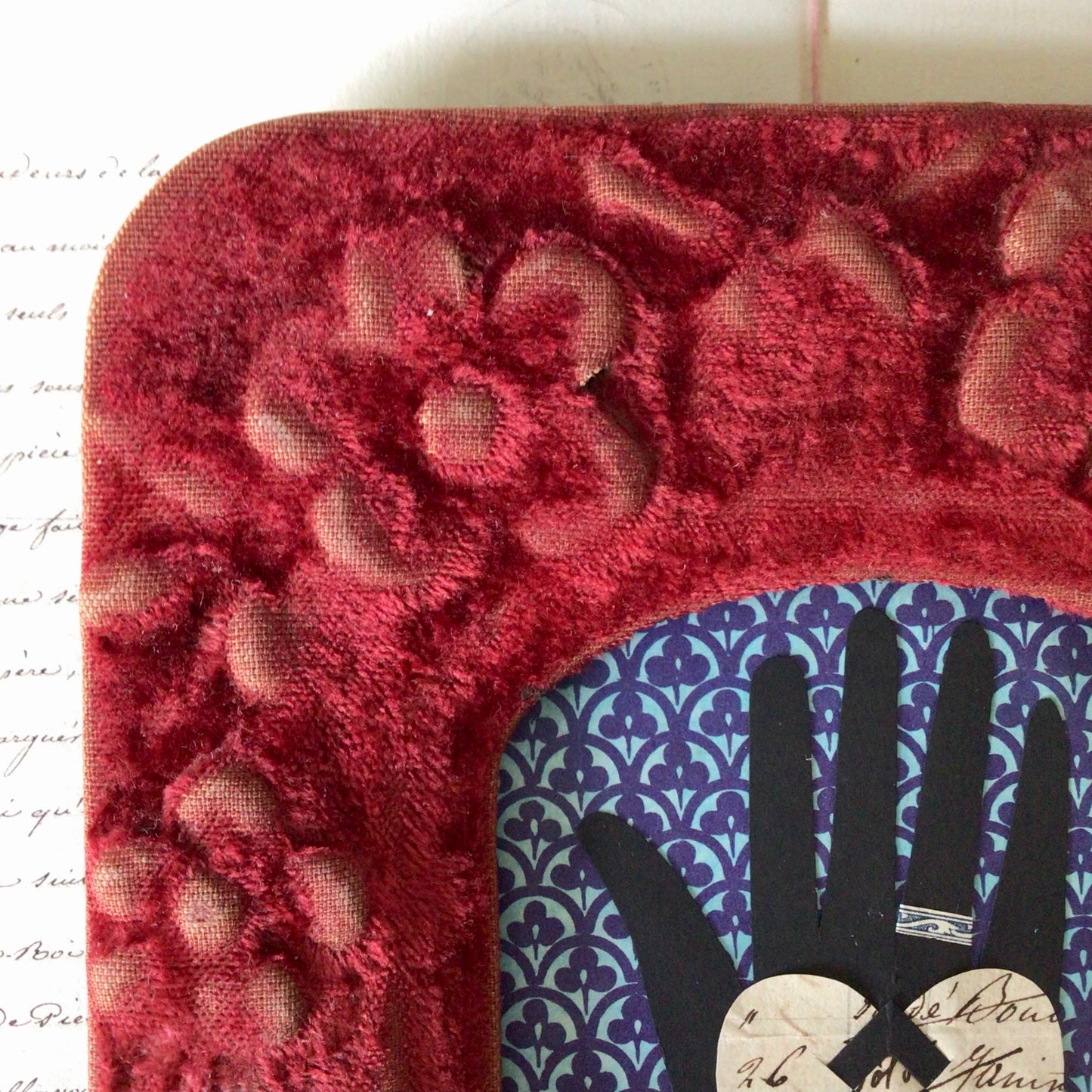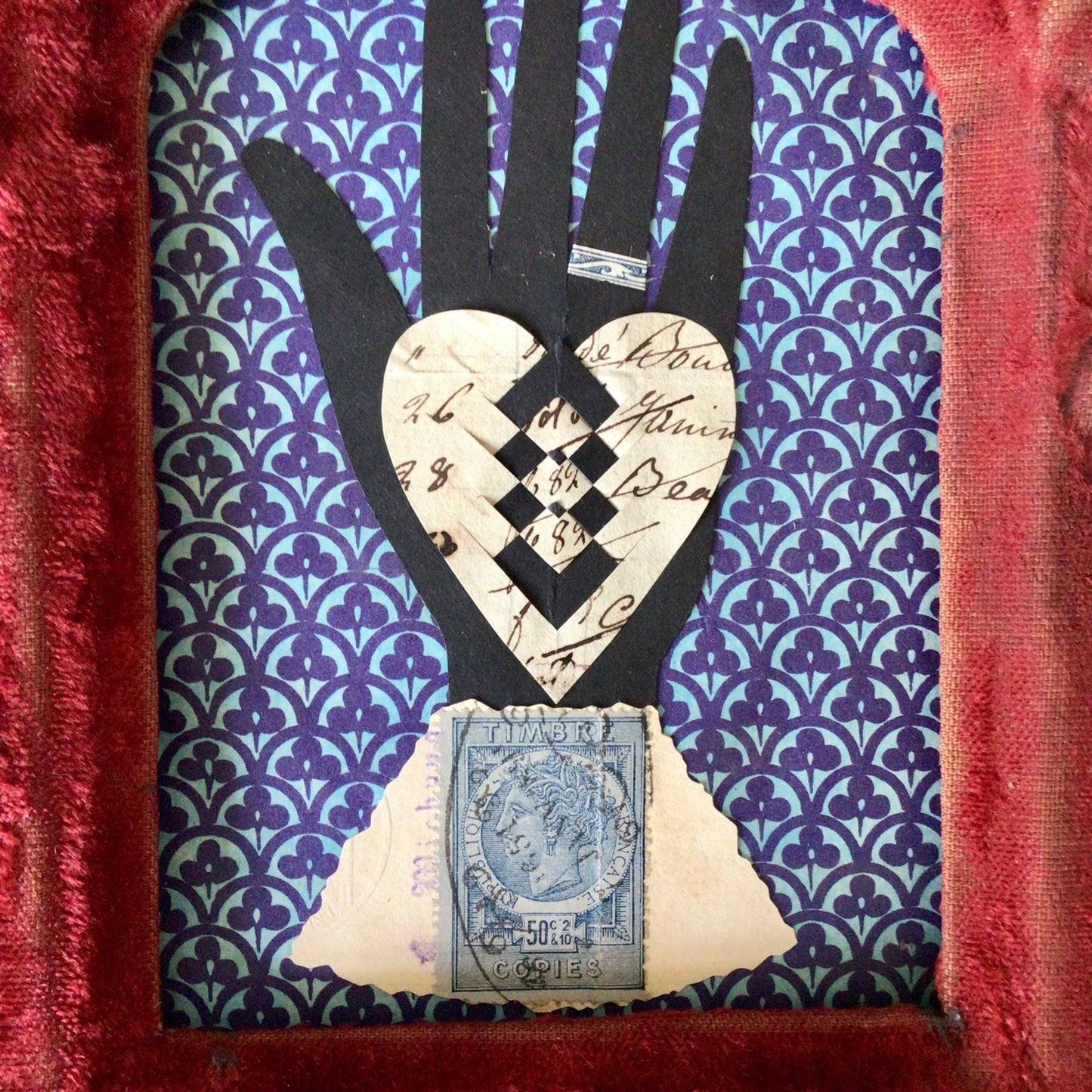 What Customers are saying

"Oh my goodness, this is my fourth painting, they just keep getting better and better, this is for a friend, she's going to love it! Thank you Lana! Just beautiful art....." - Ann