Rose Cottage Quilt - Hand Quilted - cotton & silk
Rose Cottage Quilt - Hand Quilted - cotton & silk
Regular price
$695.00 USD
Regular price
Sale price
$695.00 USD
Unit price
per
Sale
Sold out
The piece that inspired this quilt is the vintage Scalamandre fabric in the center… the one with the beautiful urn and bouquet of flowers! I wish you could feel how soft and lightweight this is! It's perfect for year-round warm climates or a summer quilt.
All the colors were pulled from centerpiece. The large red roses that run the length of the quilt was vintage fabric I found. I loved the contrast between the large roses and the tiny flowers in the green print across the top. I bordered the centerpiece with a blue polished cotton and a sage green silk dupioni. The bottom piece is a large silk dupioni plaid, which also coordinates with the floral bouquet. The front of this quilt is all vintage with the exception of the silks.
The back is made from a small piece of the tiny green and aqua vintage cotton print, a soooo soft floral cotton batiste, and a light as a feather cotton voile, which just happens to be a feather design by Anna Maria Horner!
The double-fold French binding is a sweet little red fleur-de-lis cotton print. It is machine sewn to the front, then folded to the back and hand-stitched all around.
The batting is 100% cotton.
This quilt has been completely quilted by hand… by me. Each section of fabric has a different pattern quilted. Here a trellis, there a Baptist fan, over there a clam shell, and so on. I worked for quite some time, every chance I got, letting my hands and fingers rest in between quilting.
Size: 67" x 71" which makes for a generous throw quilt, but can be used on a toddler bed in a pinch.
This is one of a kind and can not be duplicated, but I will continue make quilts in this style as time allows.
Share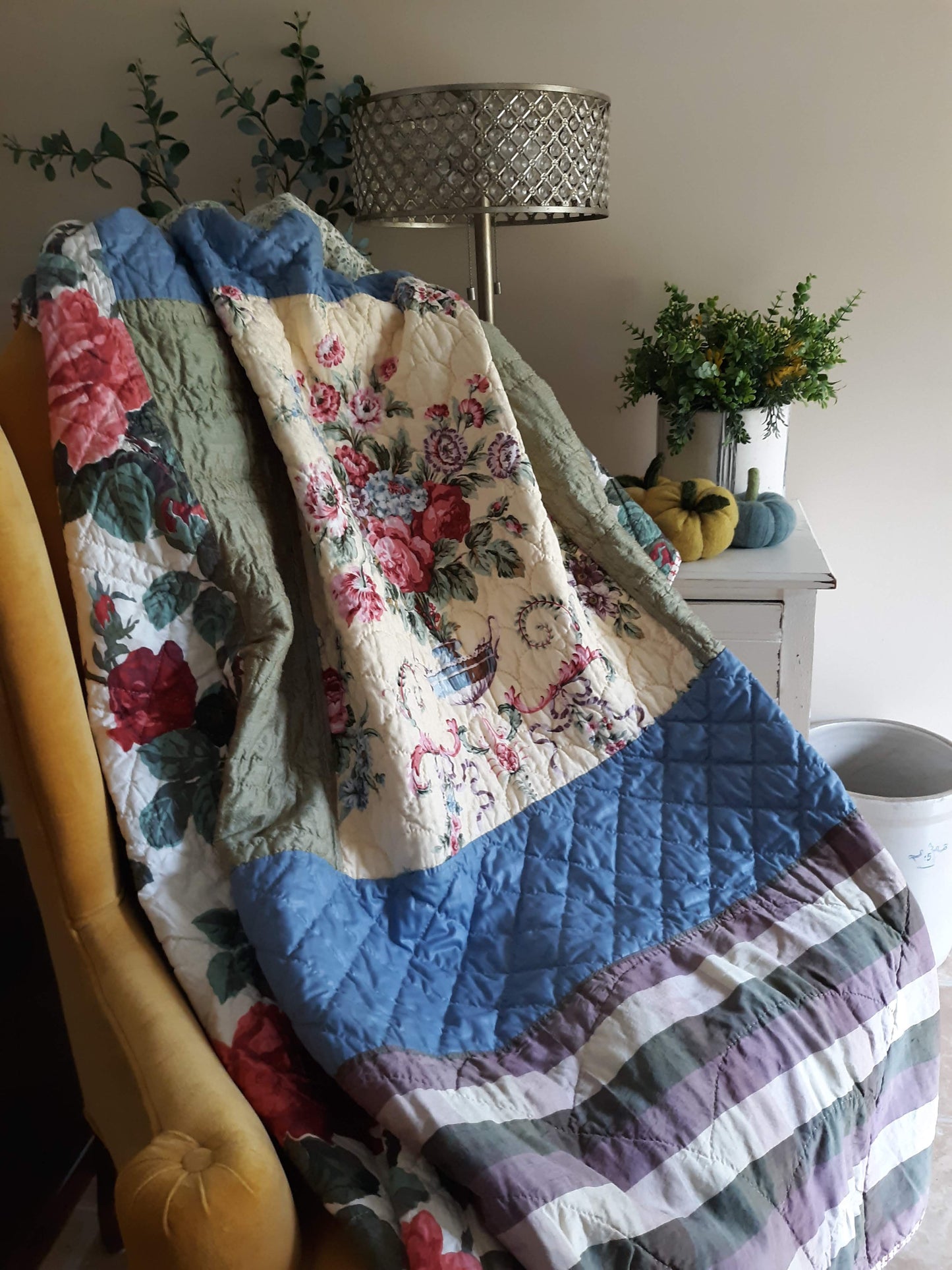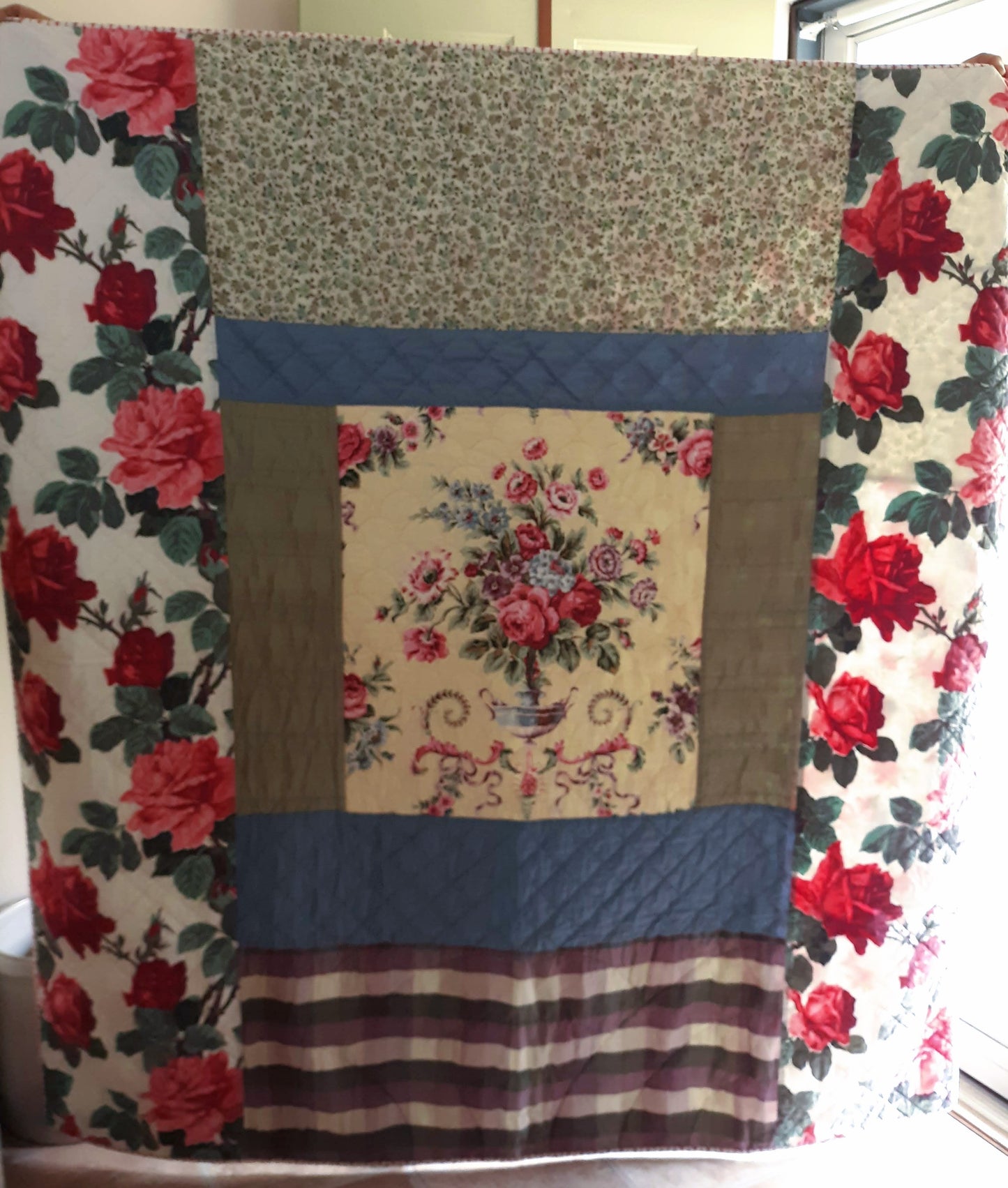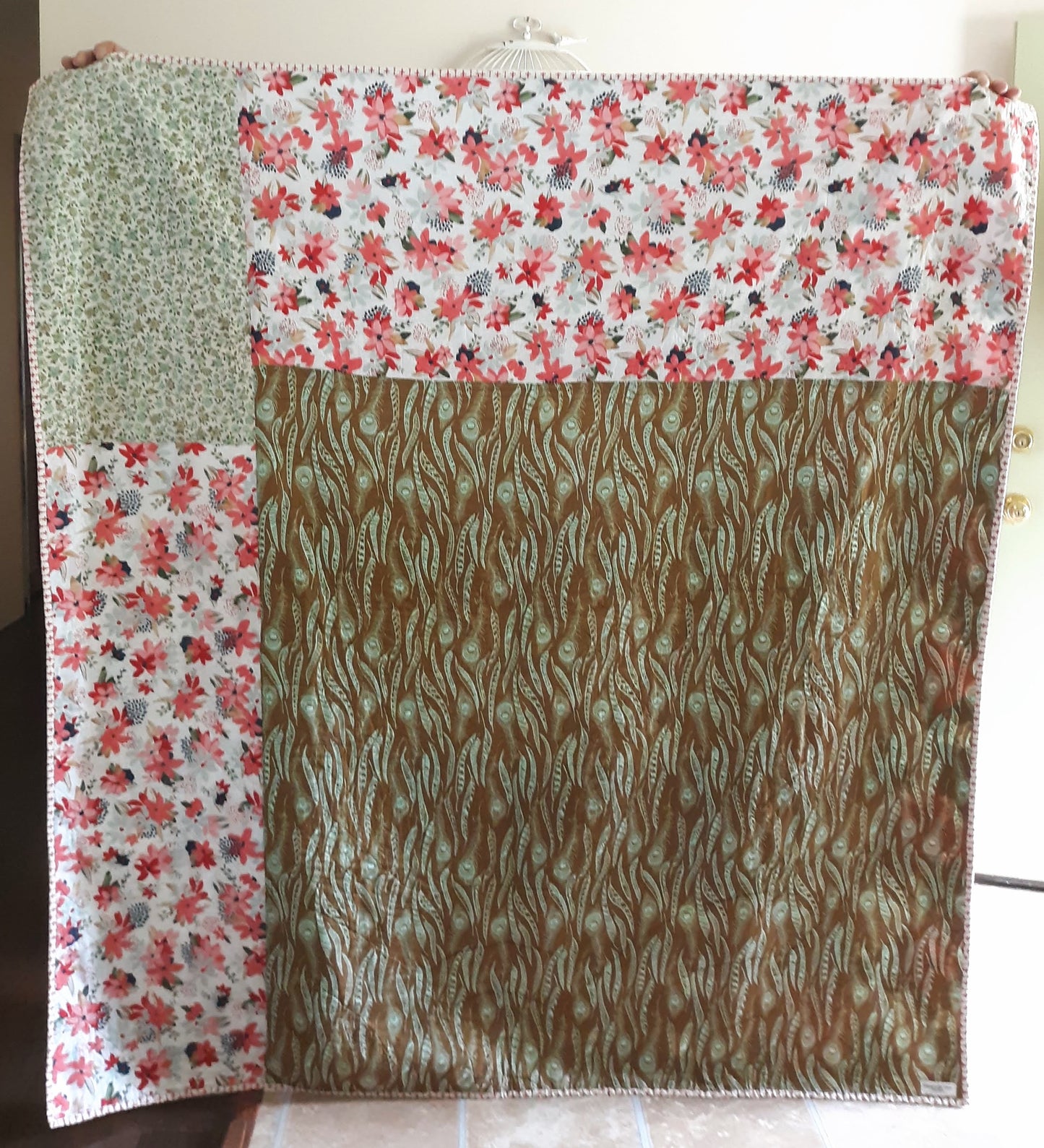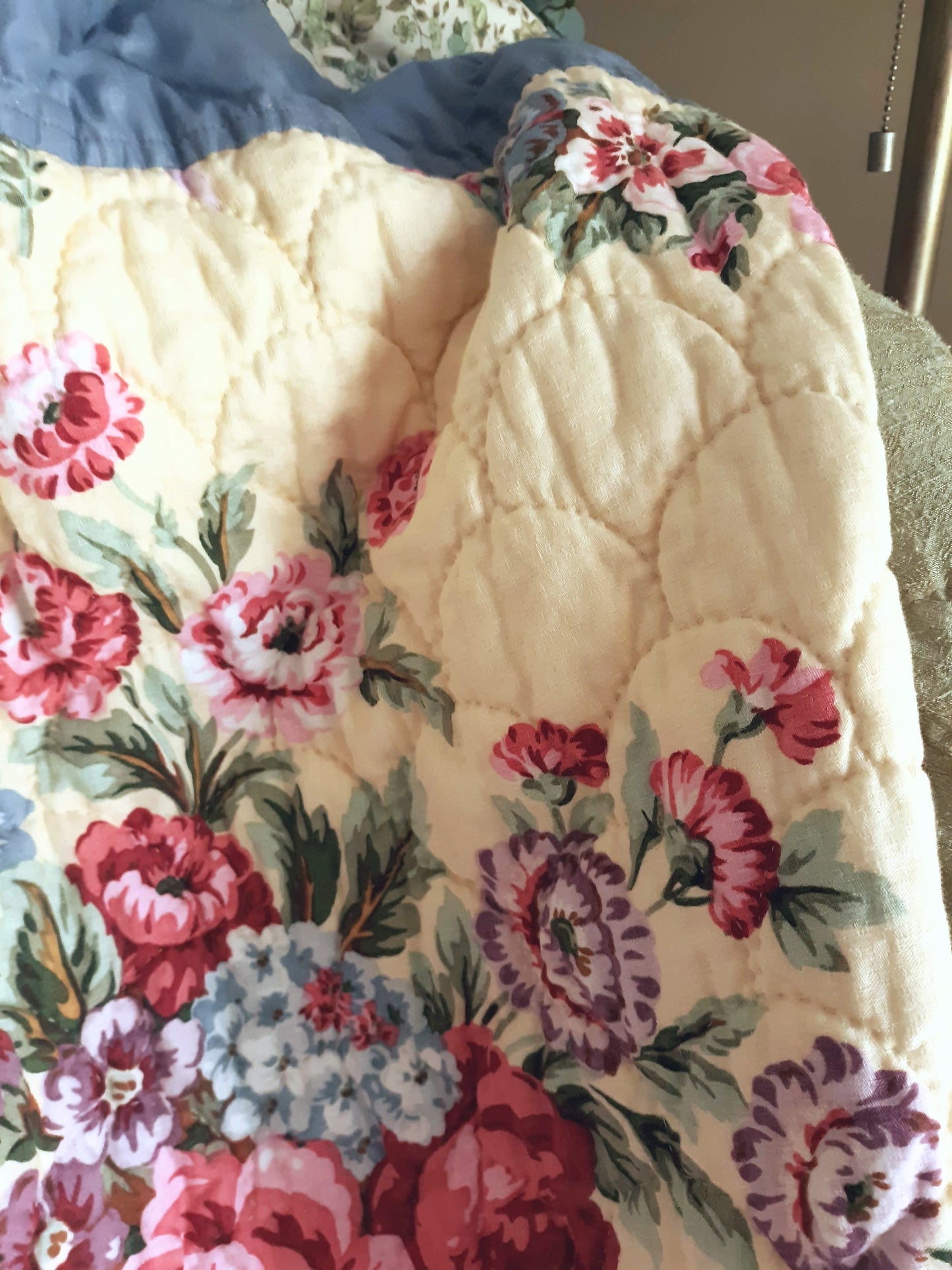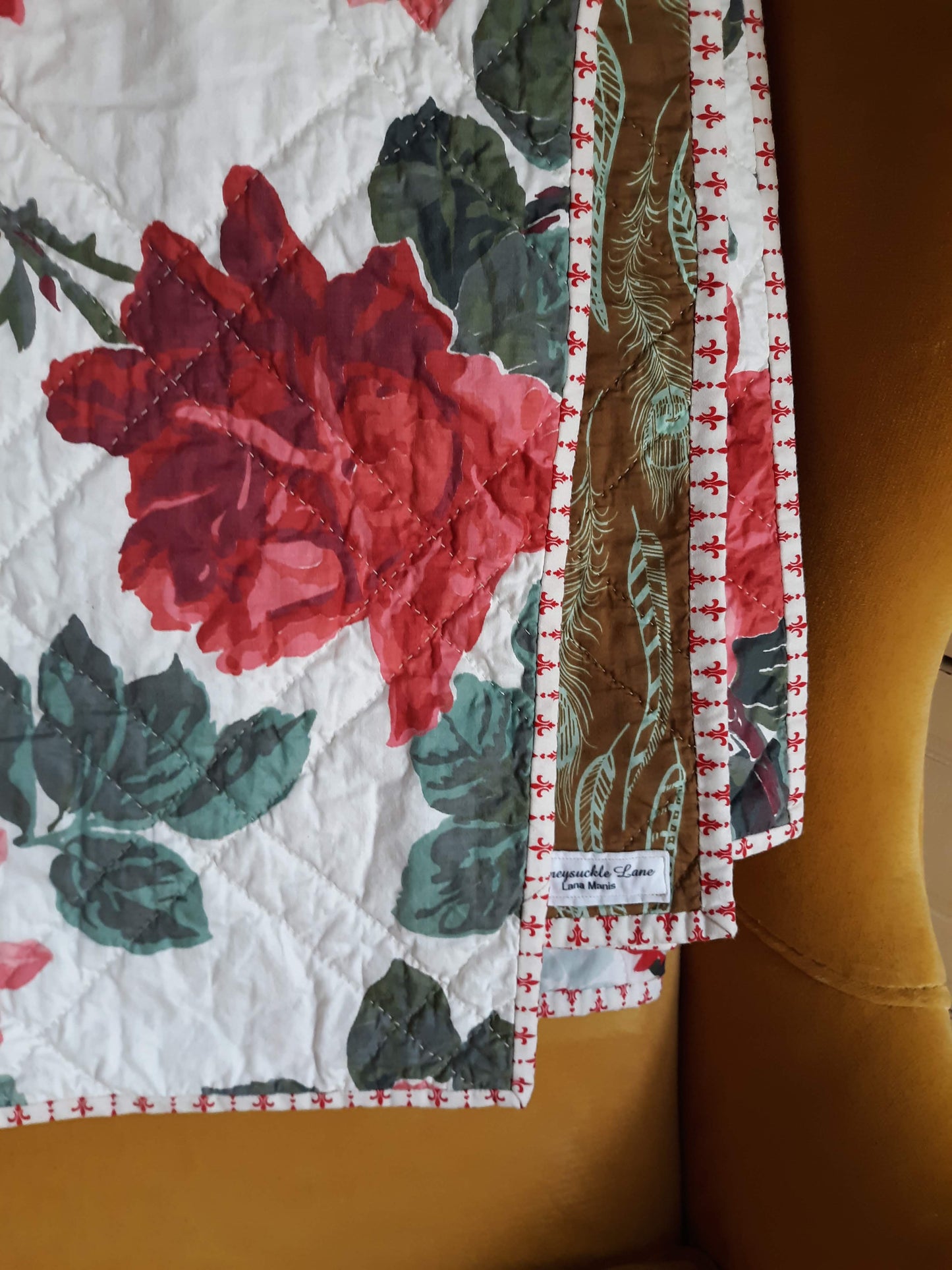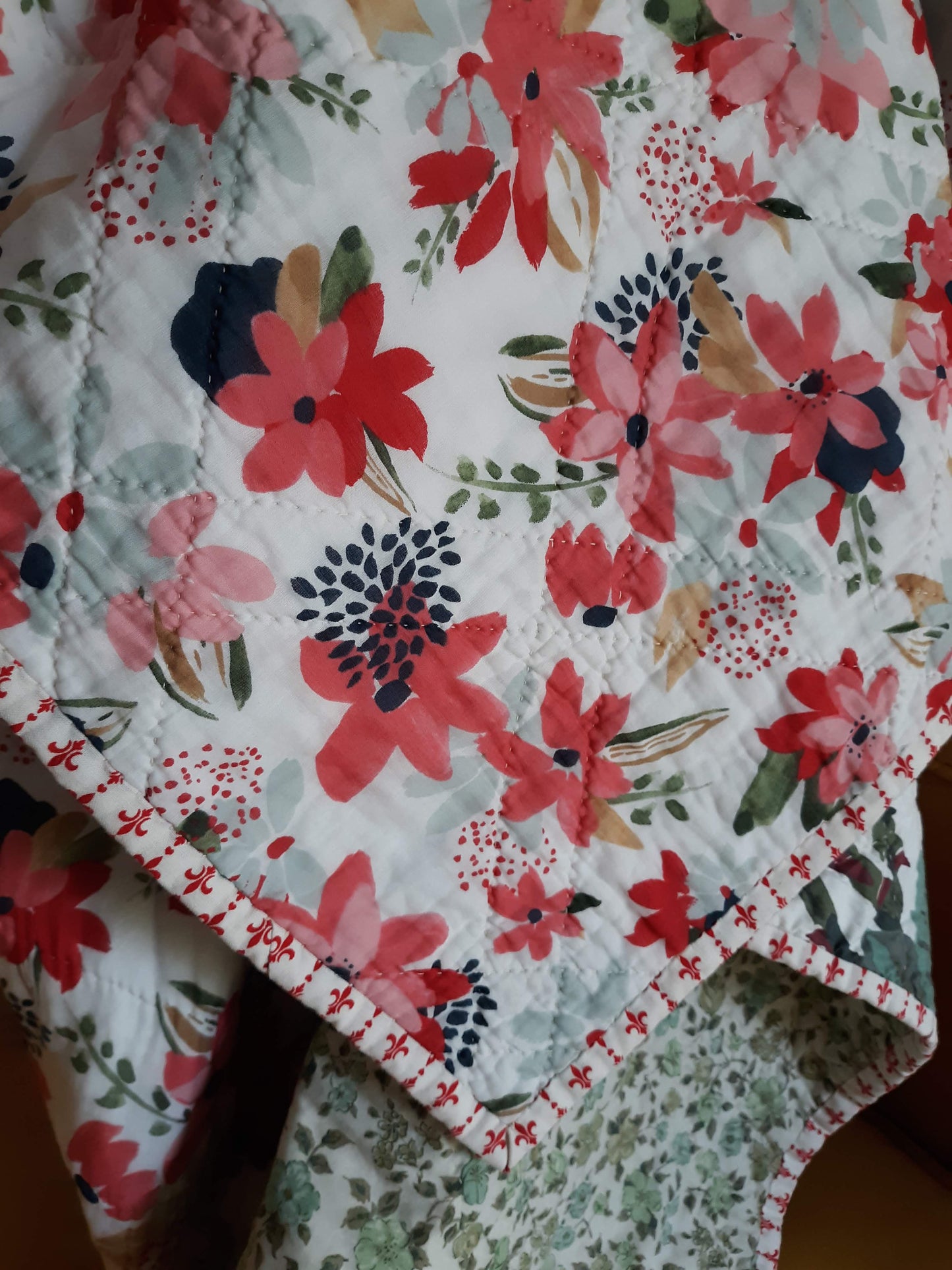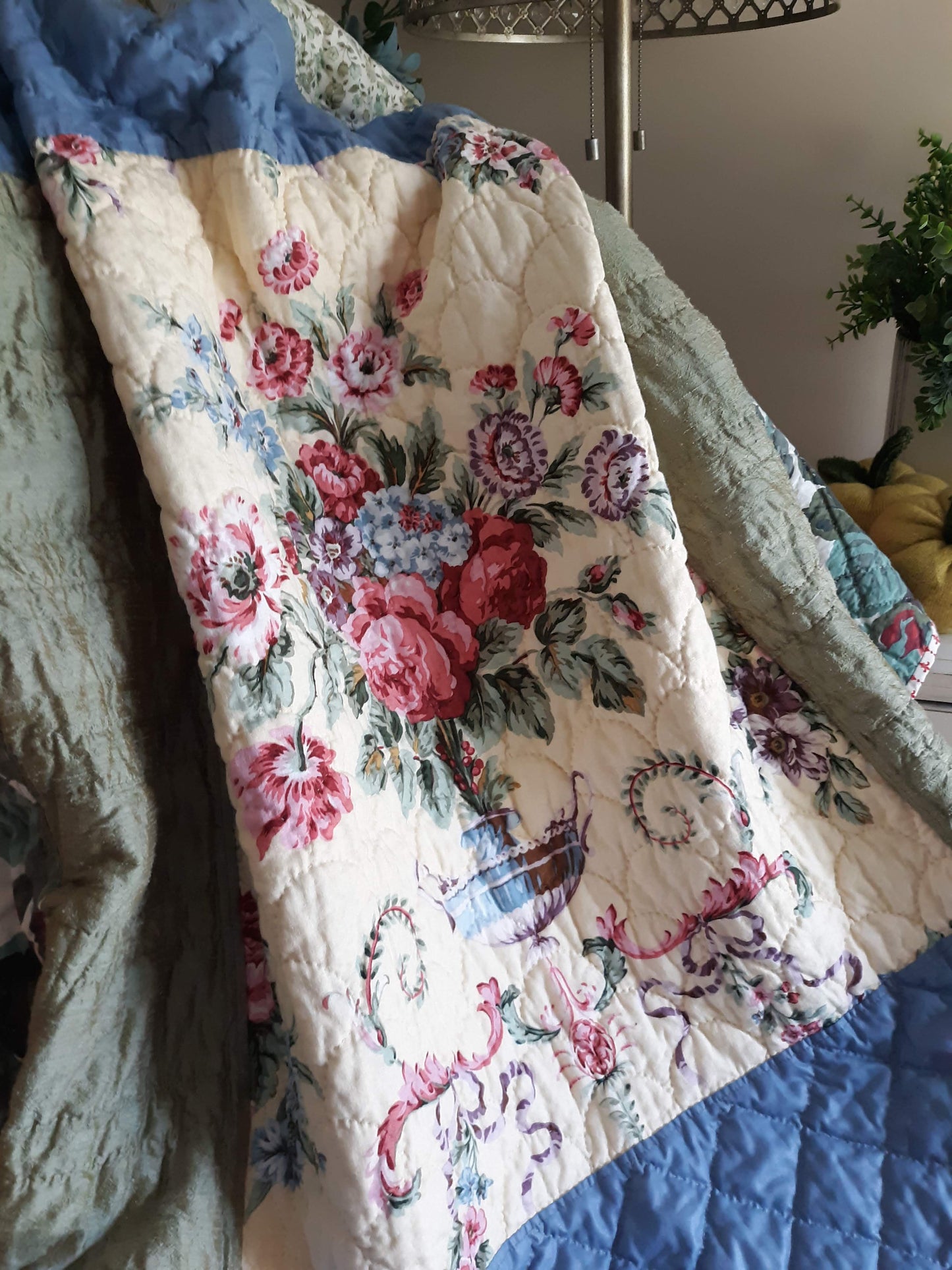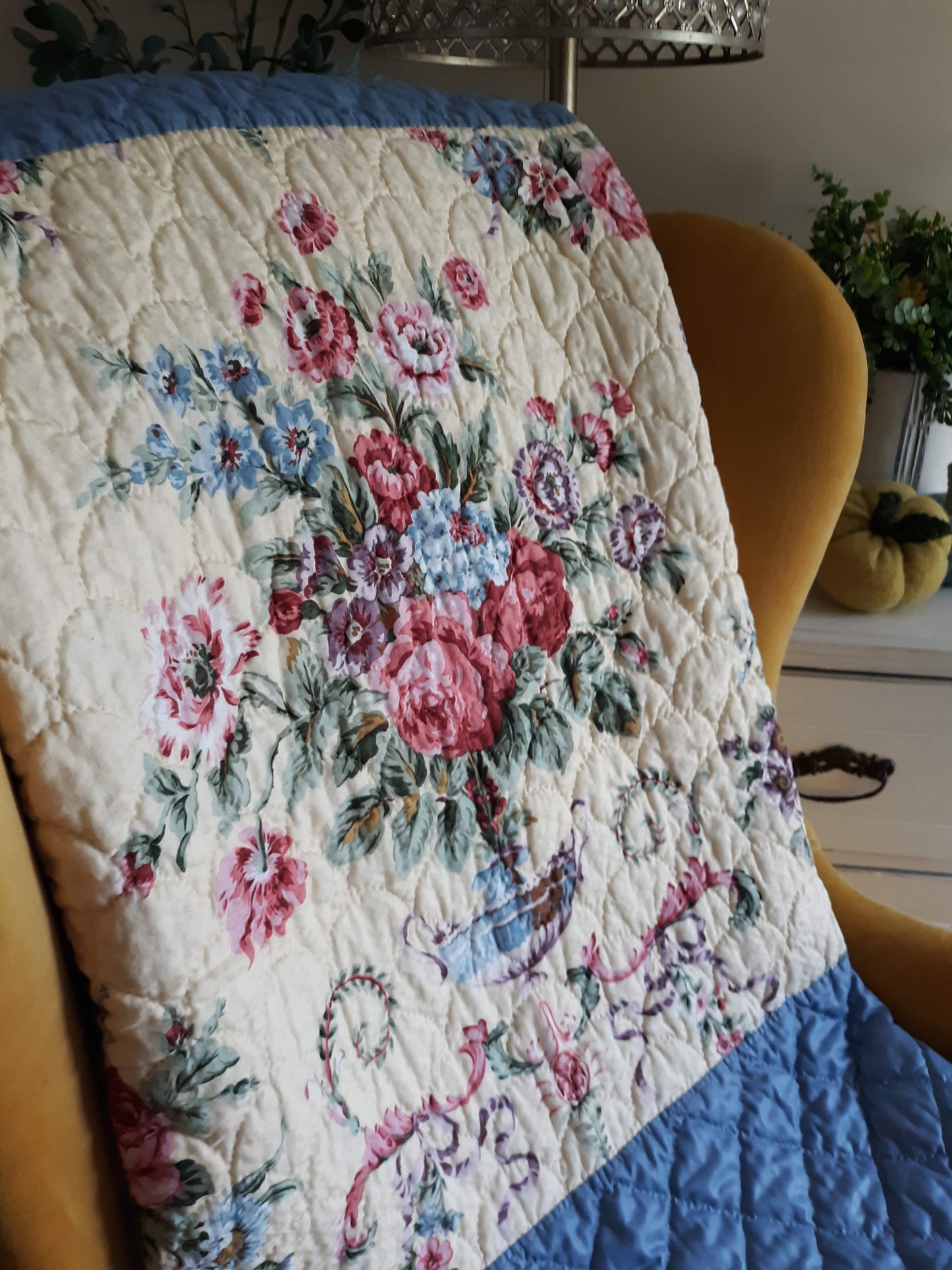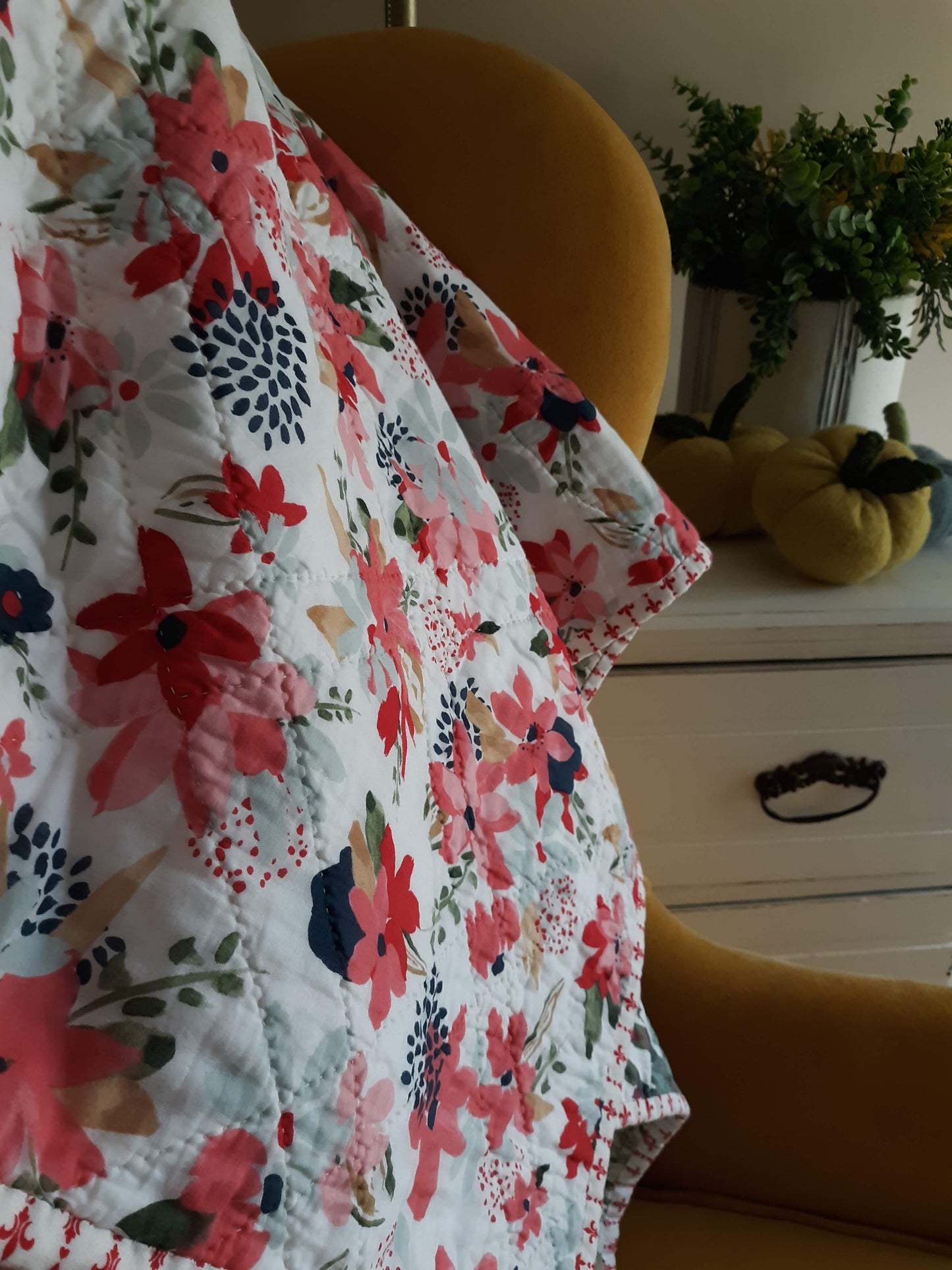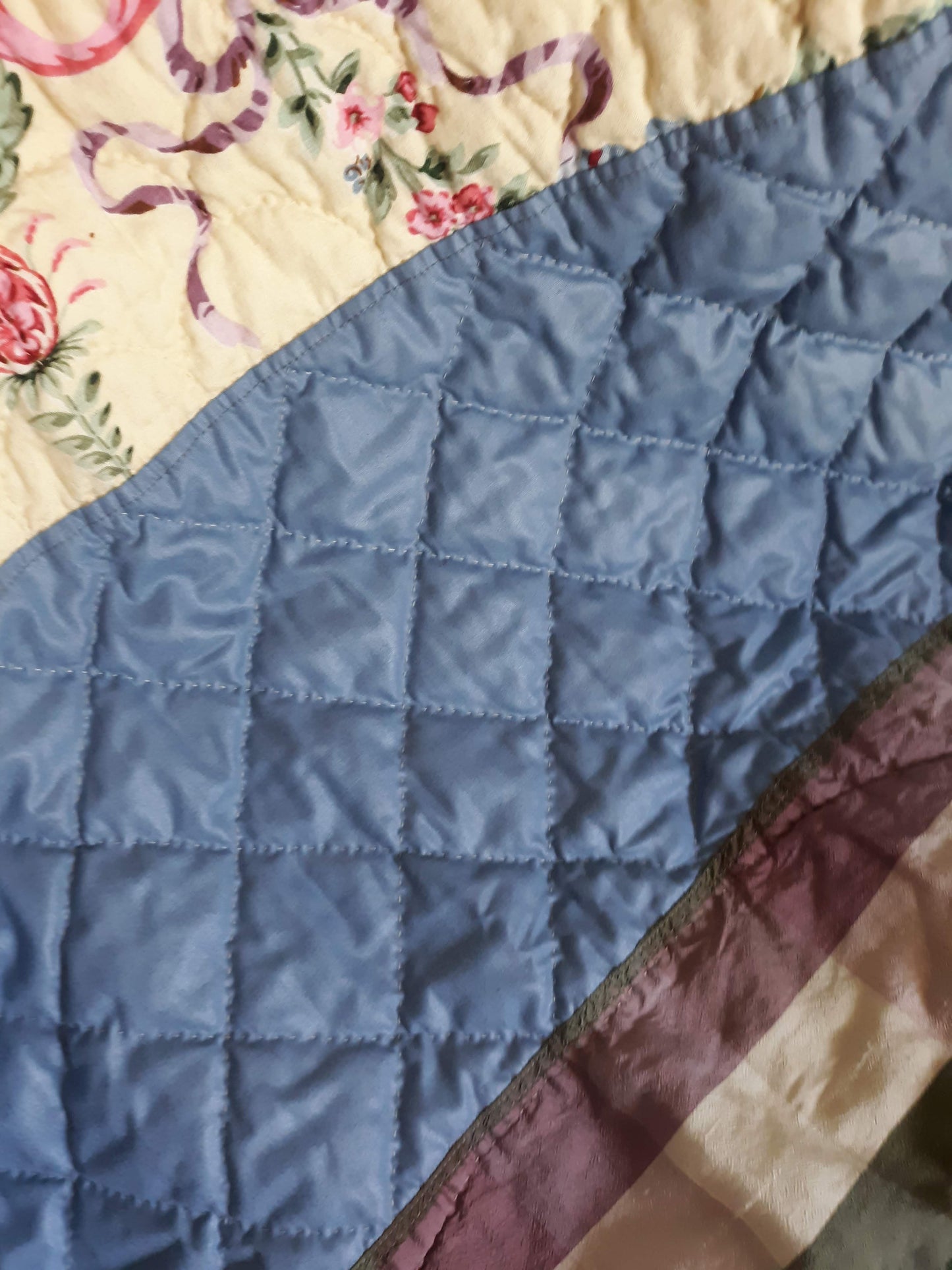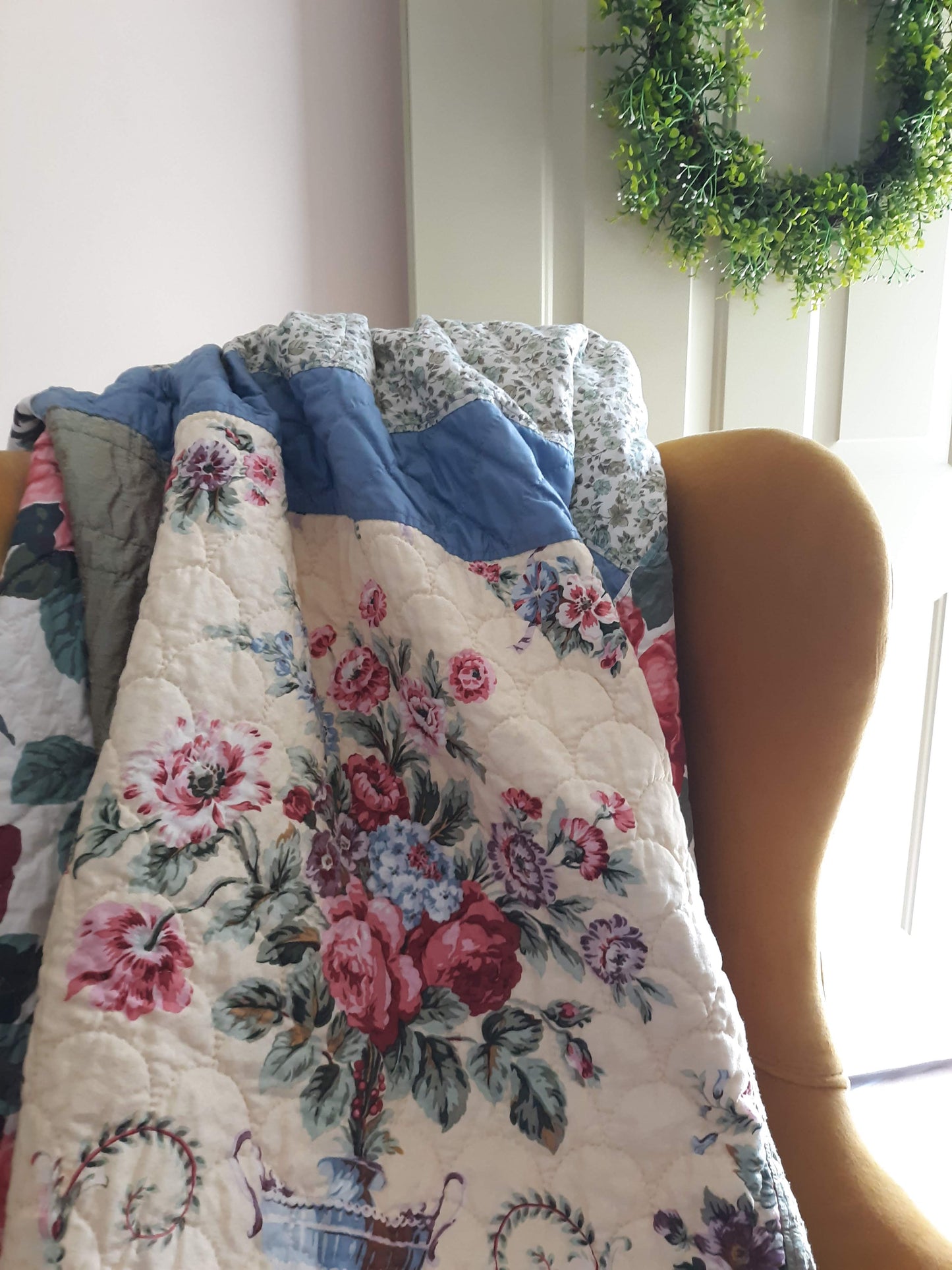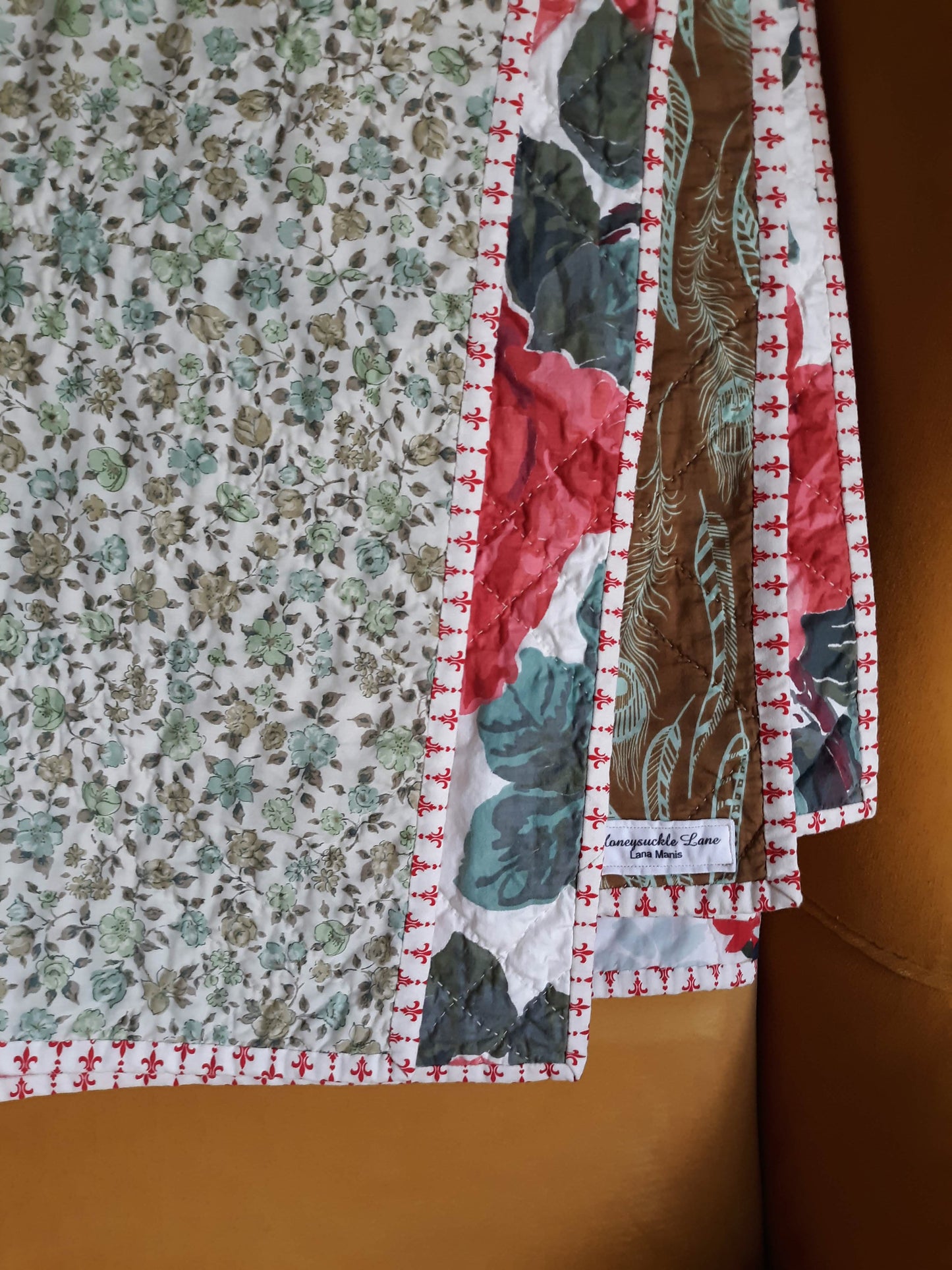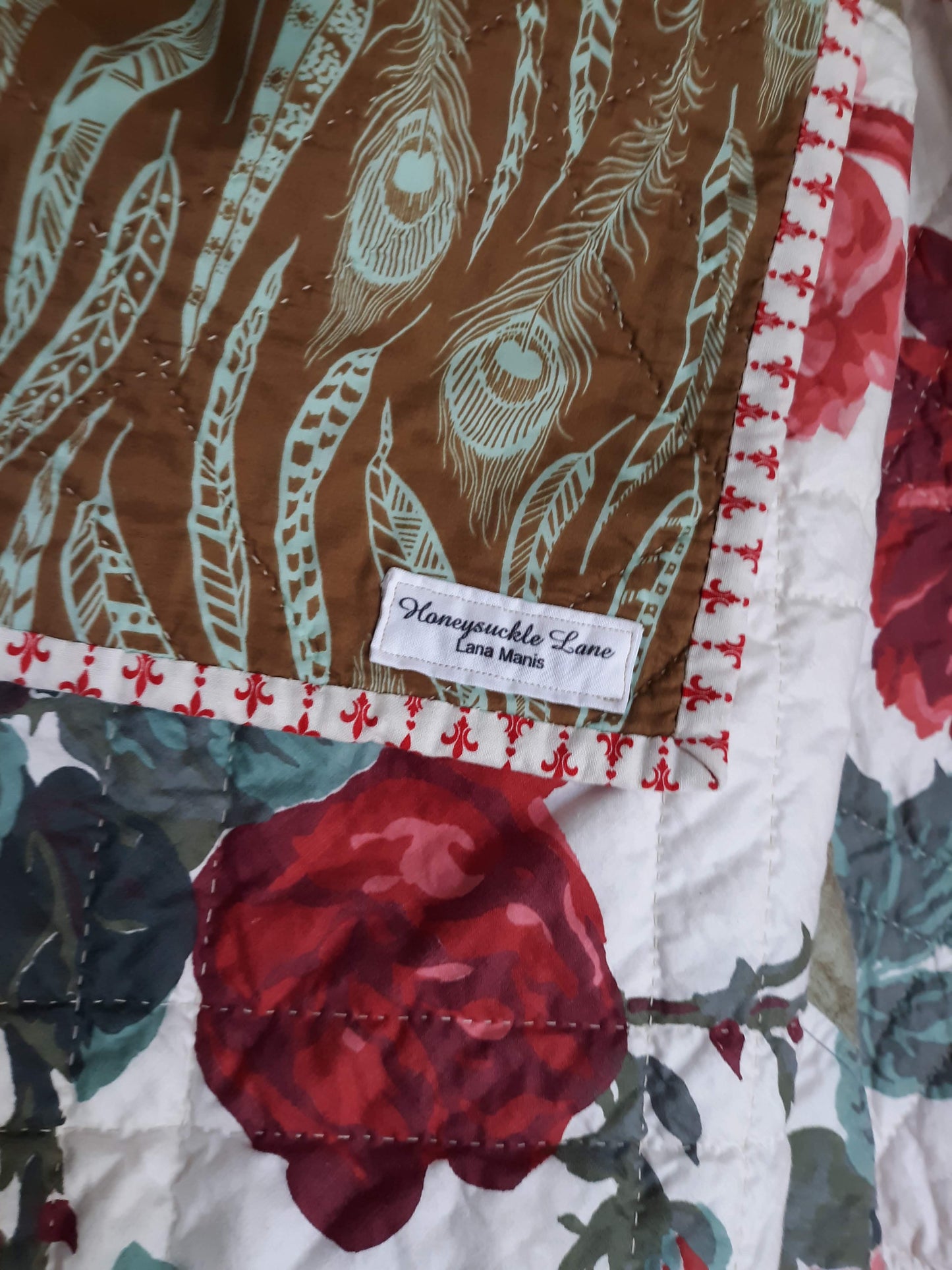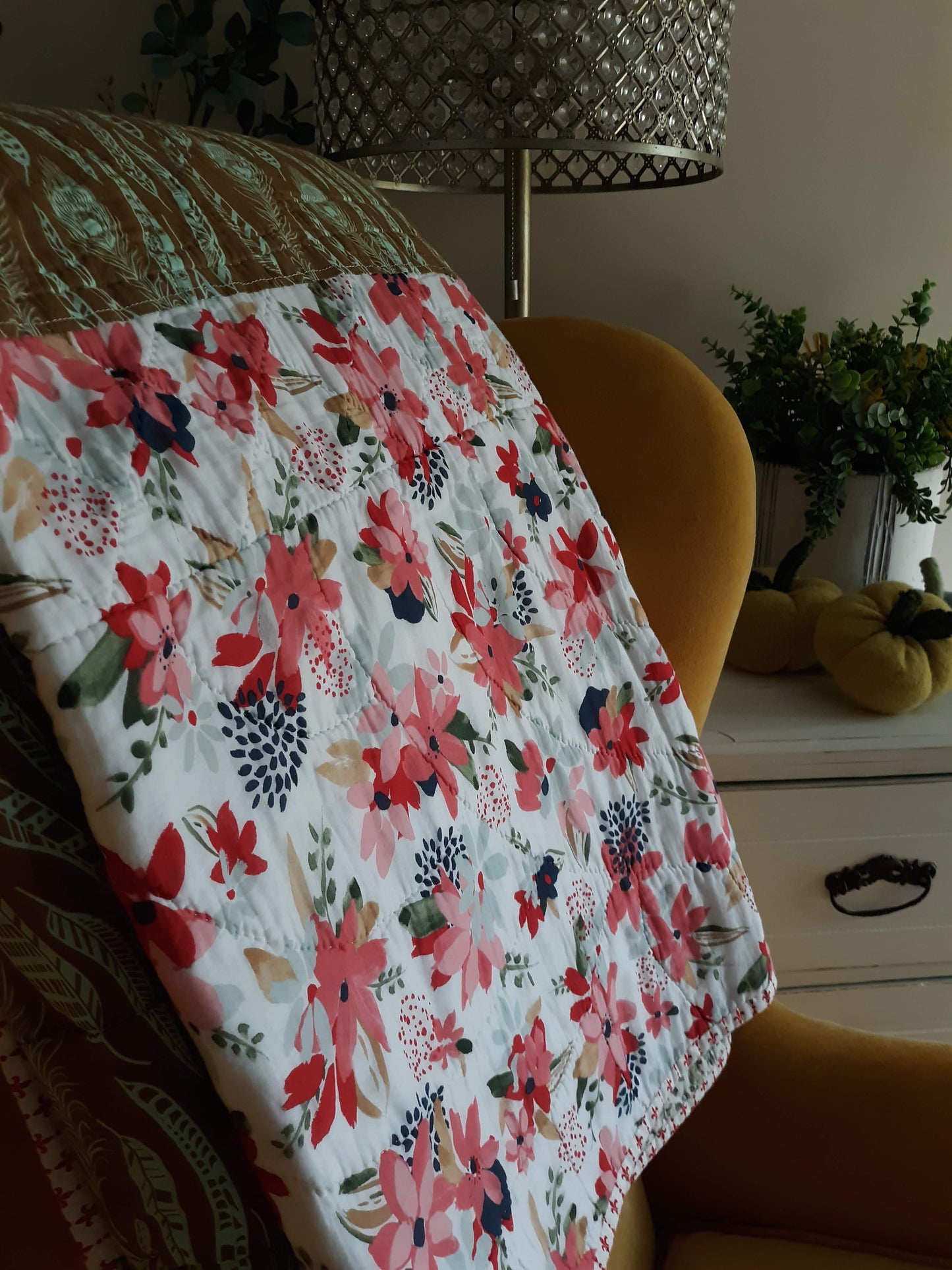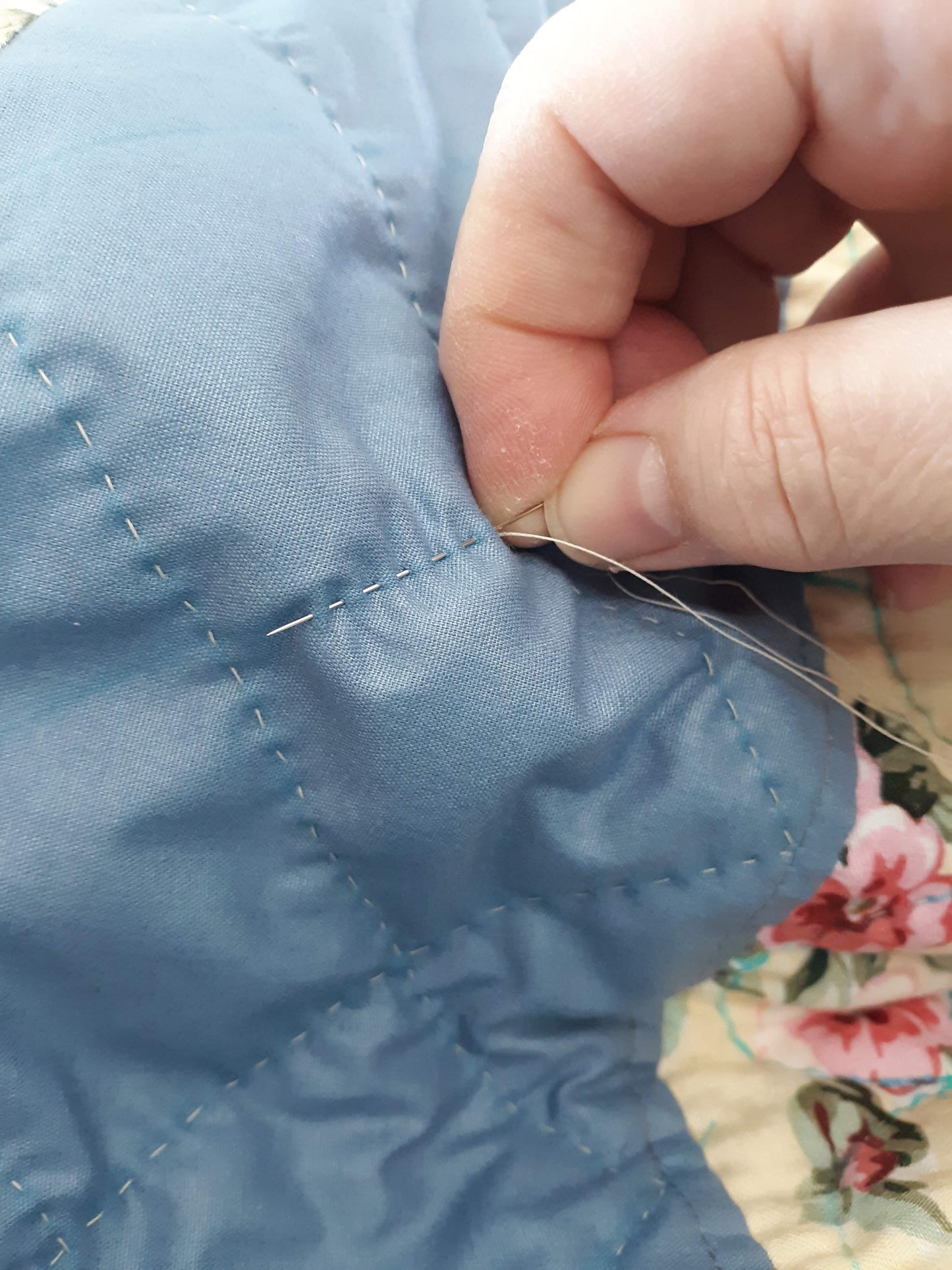 What Customers are saying

"Oh my goodness, this is my fourth painting, they just keep getting better and better, this is for a friend, she's going to love it! Thank you Lana! Just beautiful art....." - Ann