Heart in Hand Papercutting / Embossed Velvet Frame
Heart in Hand Papercutting / Embossed Velvet Frame
Regular price
Sale price
$75.00 USD
Unit price
per
Sale
Sold out
This artwork is handmade, hand cut, and hand woven using a variety of old papers.
The background is an old French paper with shades of red and pink with purple handwriting.
The hand is cut from aged, stained paper.
The heart is from an old French graph paper that had a few stamps attached.
I used a vintage embossed paper from a Christmas card for the cuff.
Antique velvet frames are getting harder to find at affordable prices. This one is elaborately embossed and has a very fanciful shape. There is a decorative brass piece at the top, and the edges of the frame are wrapped with a delicate, gold metallic braid. The back is covered with a red moiré fabric and has an easel back.
Size: 7 1/8" x 10 1/8"
Share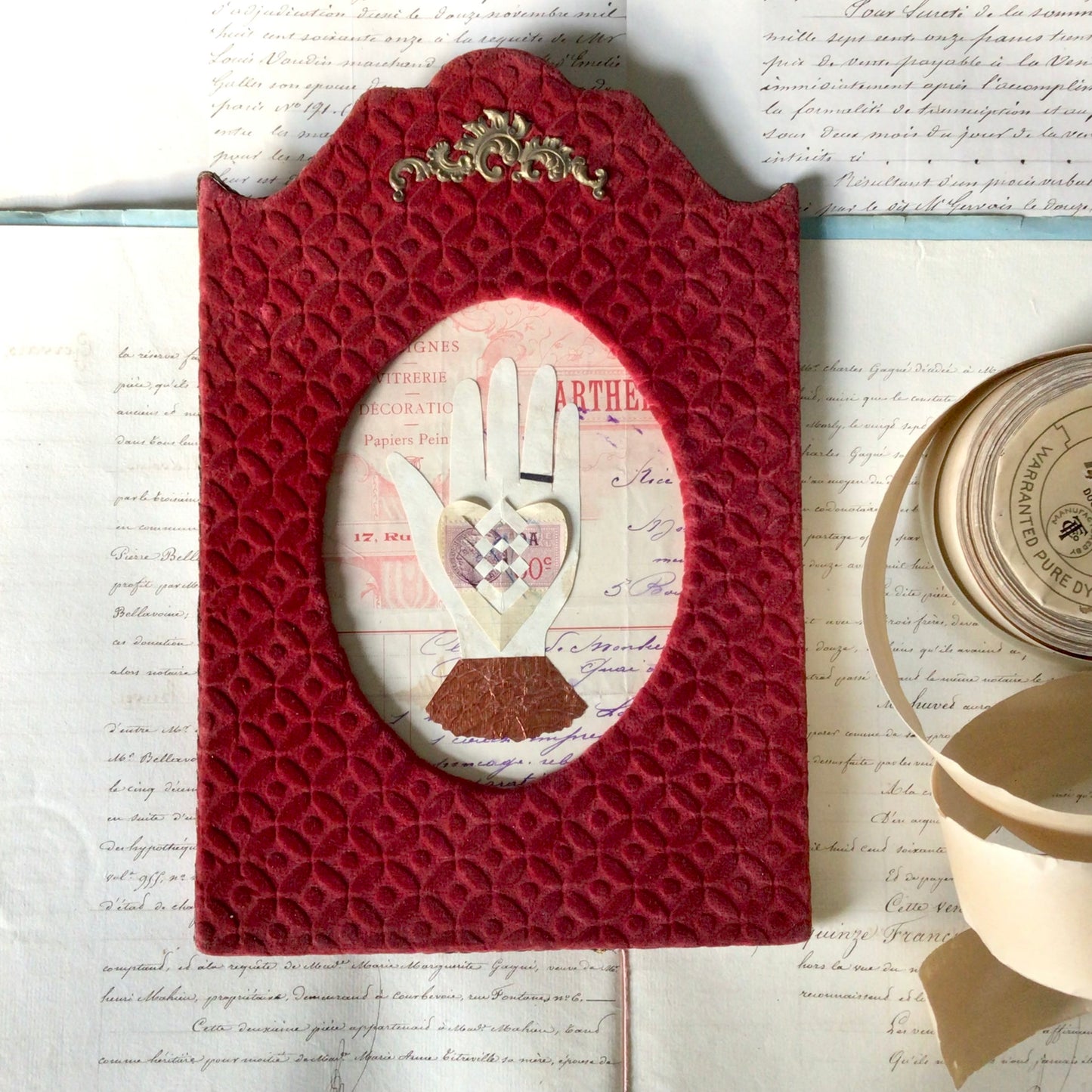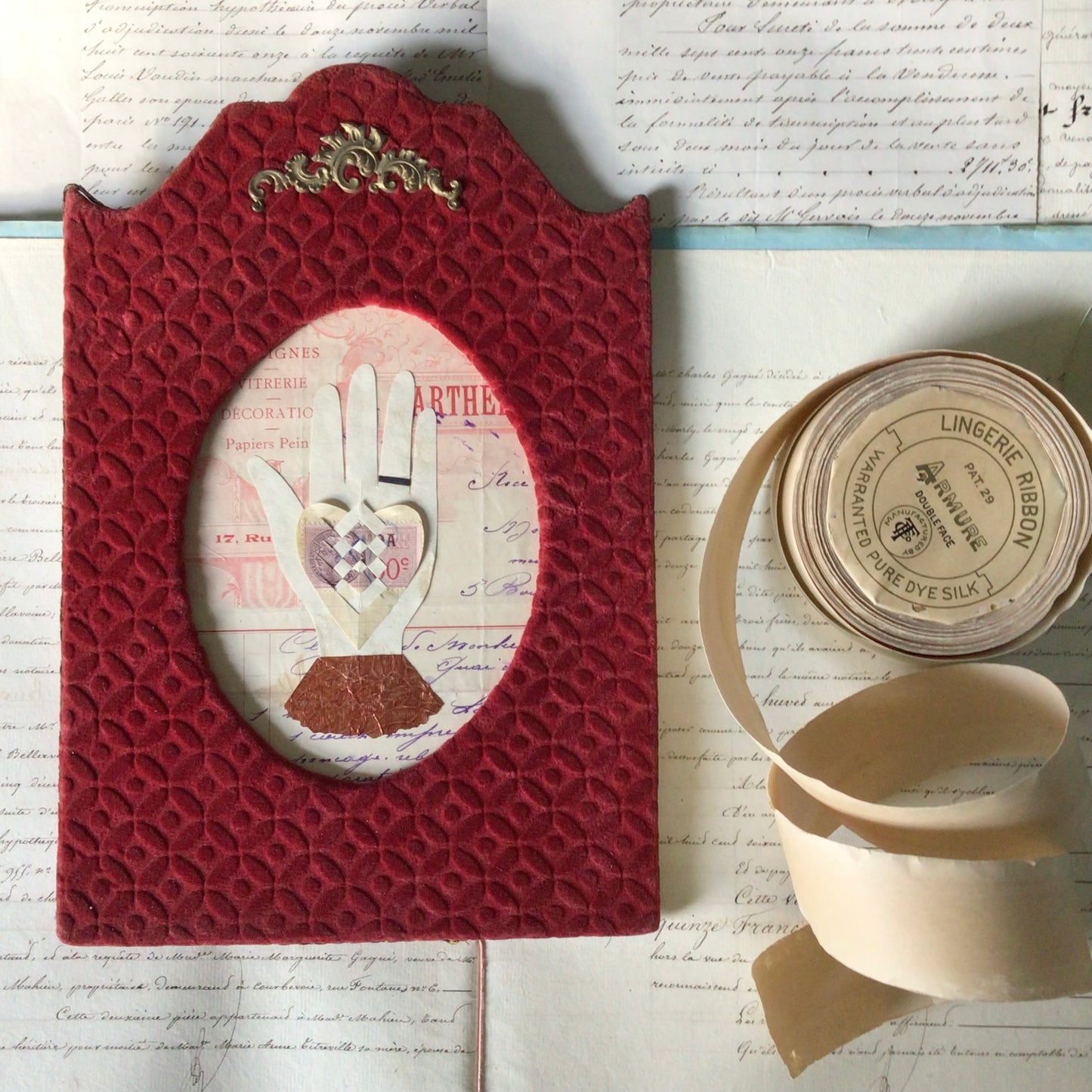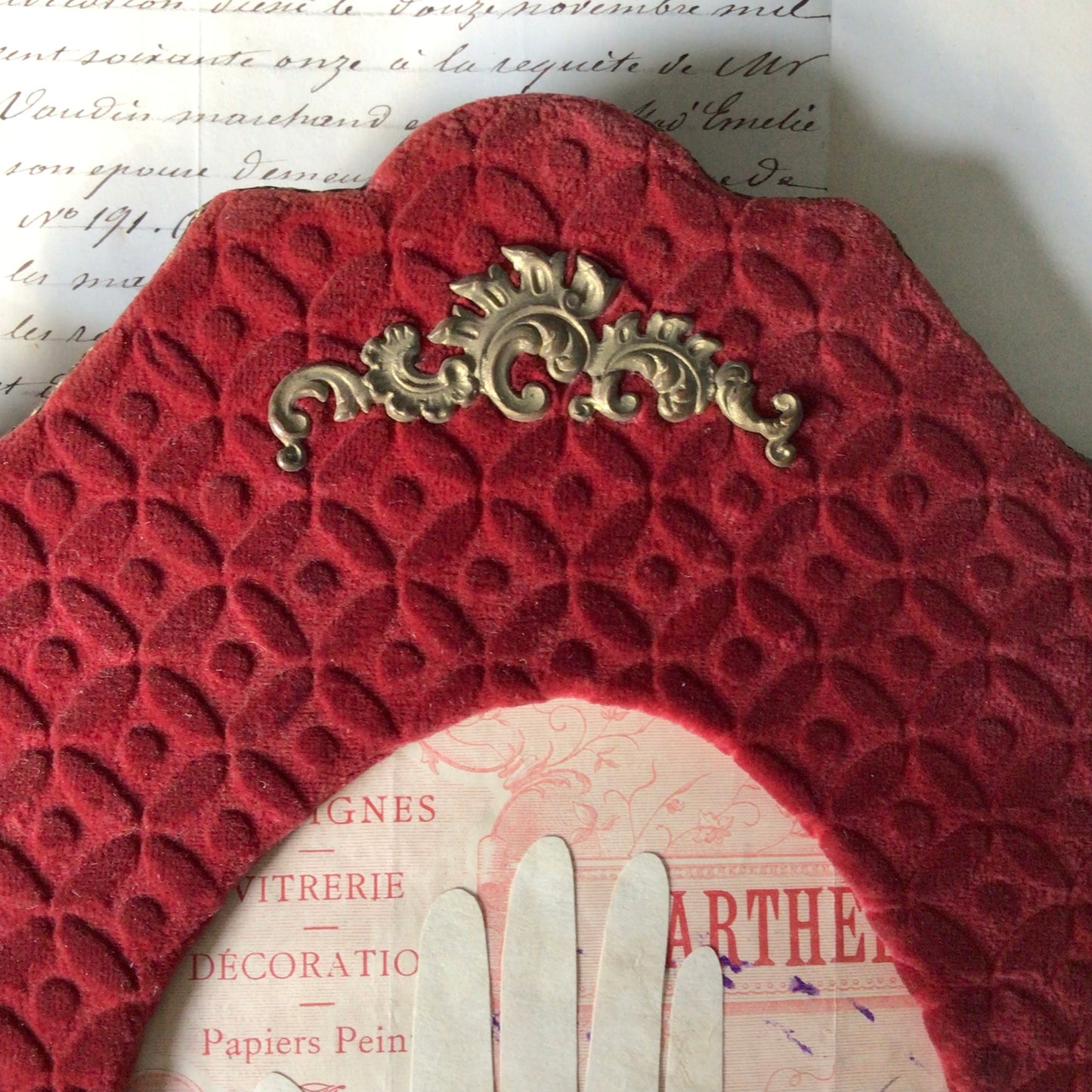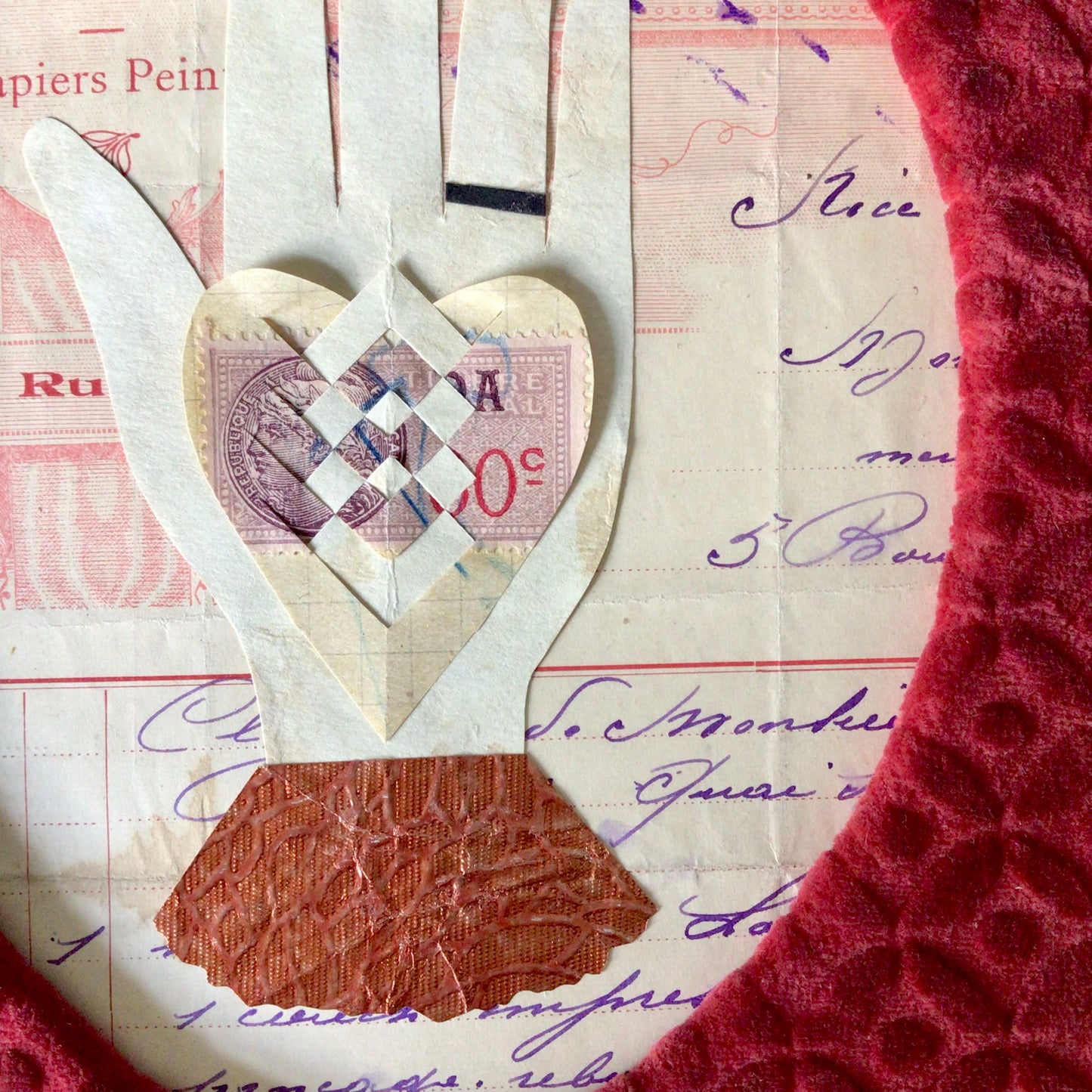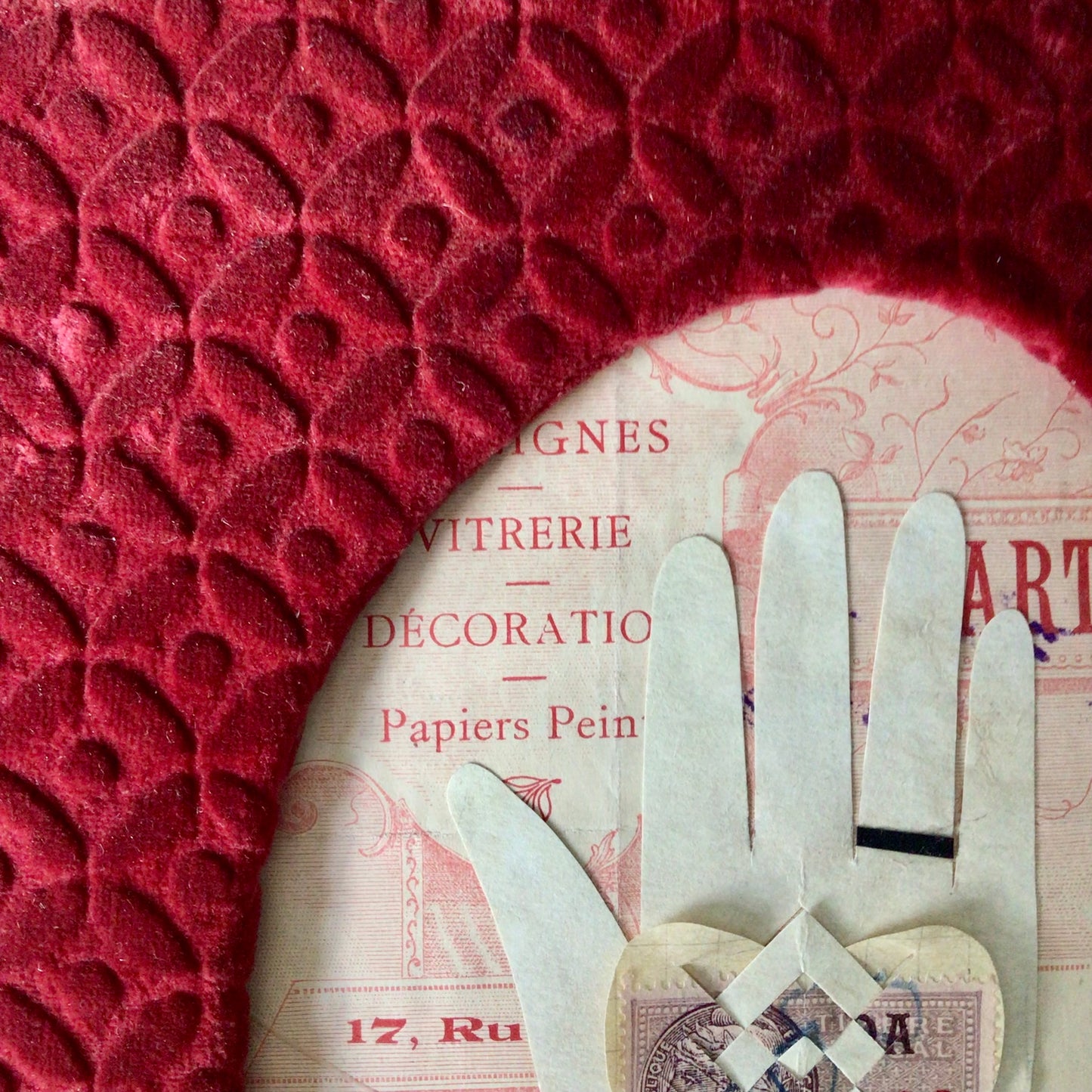 What Customers are saying

"Oh my goodness, this is my fourth painting, they just keep getting better and better, this is for a friend, she's going to love it! Thank you Lana! Just beautiful art....." - Ann