English Cottage Hand Tied Quilt
English Cottage Hand Tied Quilt
Regular price
$395.00 USD
Regular price
Sale price
$395.00 USD
Unit price
per
Sale
Sold out
I apologize for the photo overload... I love this quilt and want to share all the fabrics and colors... I hope you get a sense of the nostalgia that is evident with it!
English cottage style cozy quilt … nostalgic… this is my favorite quilt to date!
I chose fabrics that I love and made a quilt that I would happily keep for myself! My inspiration for this was a photo I took during the winter of a beautiful deep, colorful sunset, so I began with the dark roses print in the center. I also was inspired by cozy cottage, farmhouse decor. I wanted to make a quilt to be loved and used while reminding one of the nostalgic past.
The front is an eclectic but wonderfully combined collection of textiles. Included are vintage pieces: a gorgeous Stanley King floral, a charming gingham, a yellow floral ticking that once was a child's pillowcase, vintage deep rich florals, a large plaid. New fabrics are the black and off white ticking-look cotton, a fabulous Denyse Schmidt print, and that strings of round baubles print.
The back is made from a vintage floral sheet, more of that beautiful Denyse Schmidt fabric, and a sweet pink plaid.
The double-fold French binding is mostly the ticking stripe with a section of Denyse Schmidt added for whimsy! It is machine sewn to the front, then folded to the back and hand-stitched all around.
The batting is 100% cotton.
I have hand tied the quilt for a vintage look, but it also allows for a softer feel to the quilt.
Size: 80" x 57" which makes for a generous throw quilt, but can be used on a twin bed as shown in one of the photos.
This is one of a kind and can not be duplicated, but I will continue make quilts in this style as time allows.
Share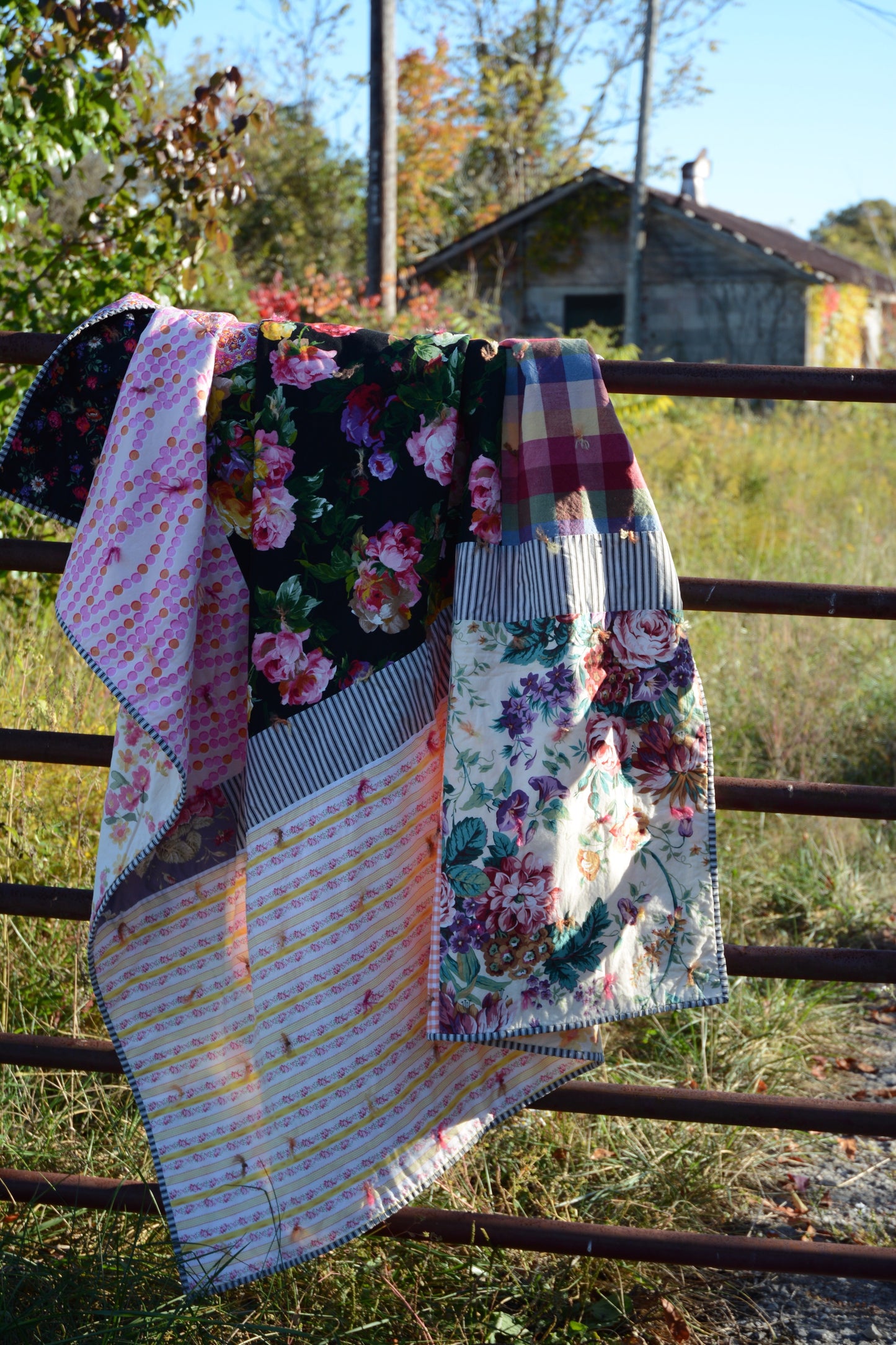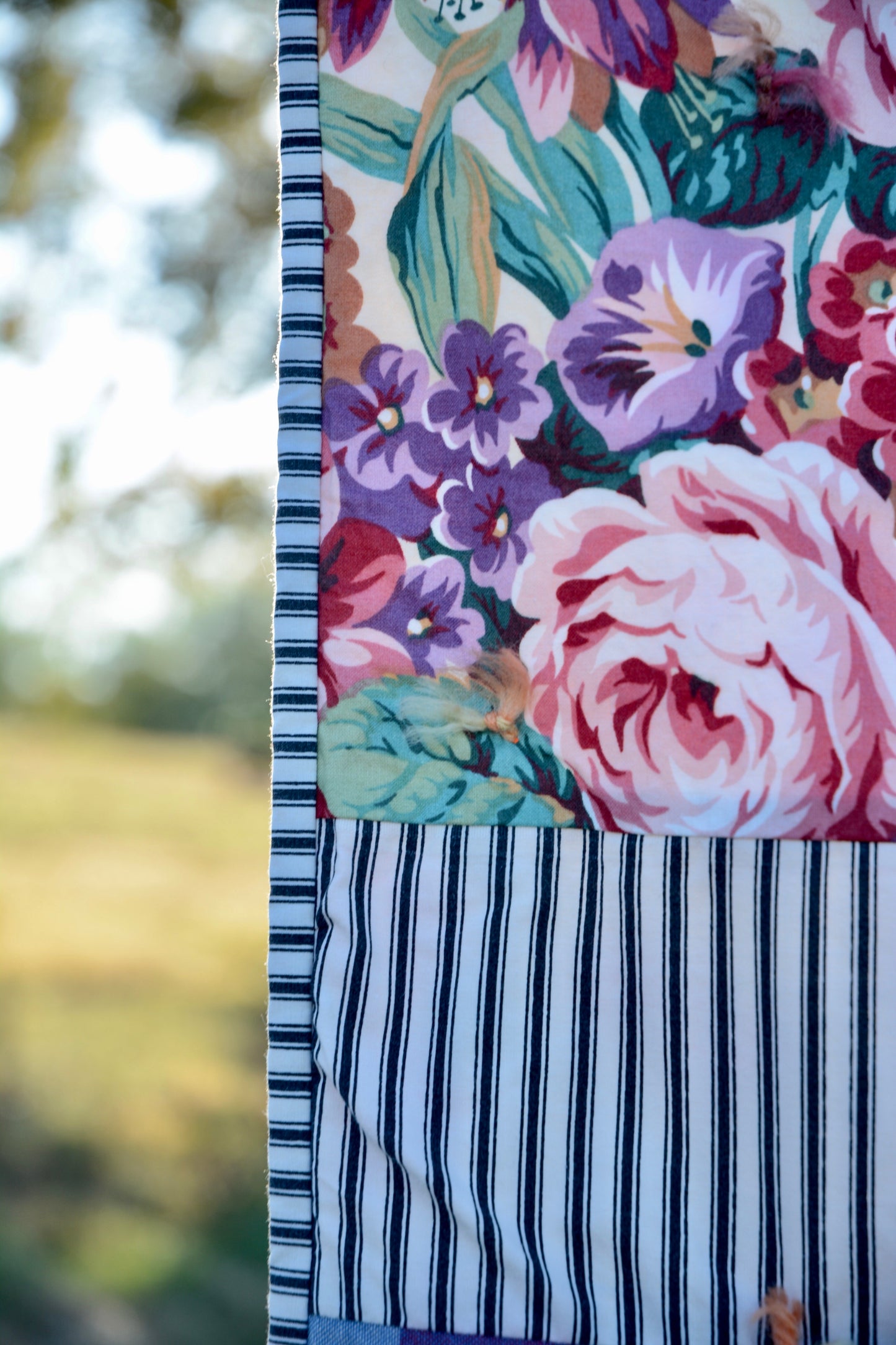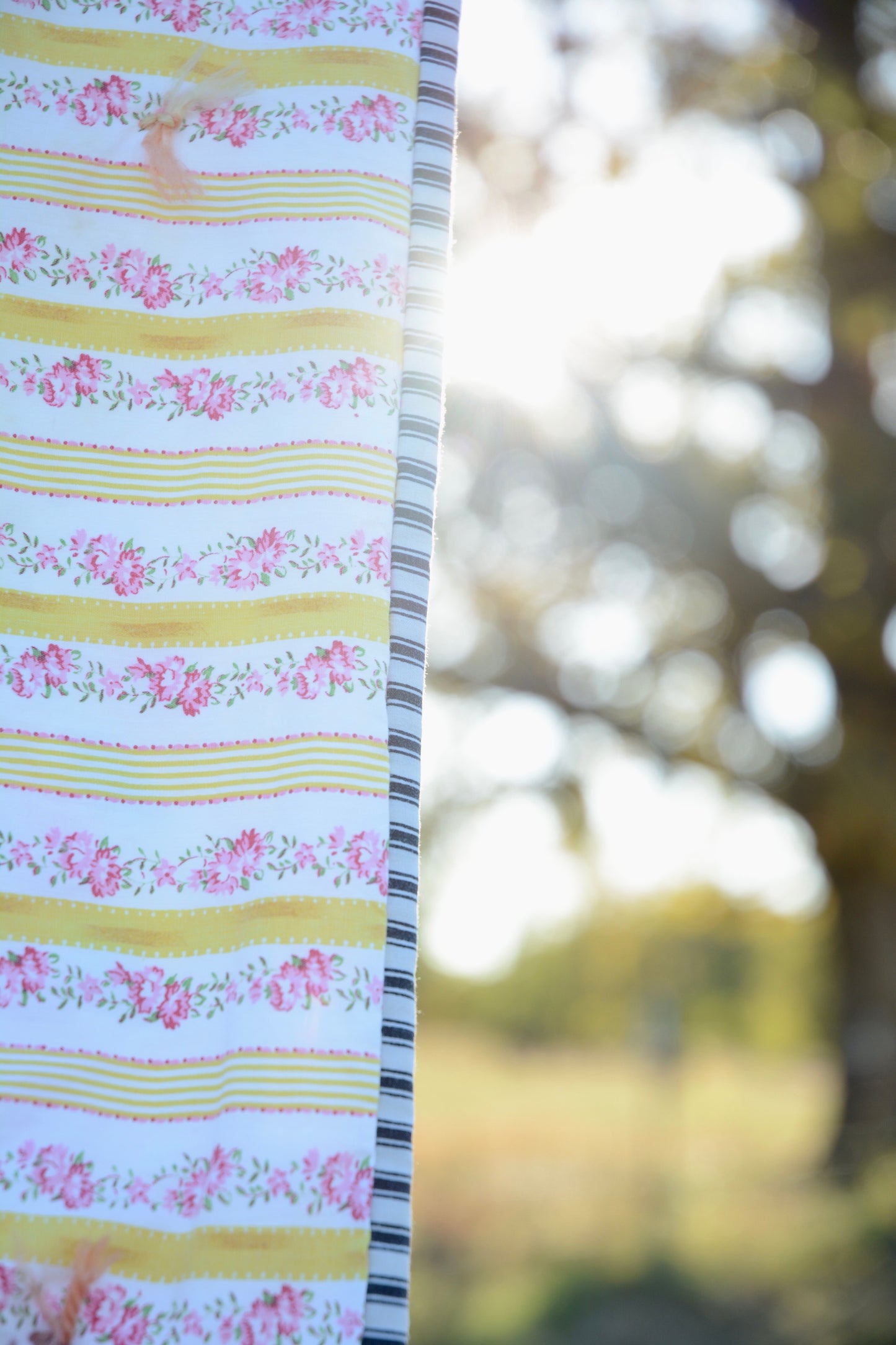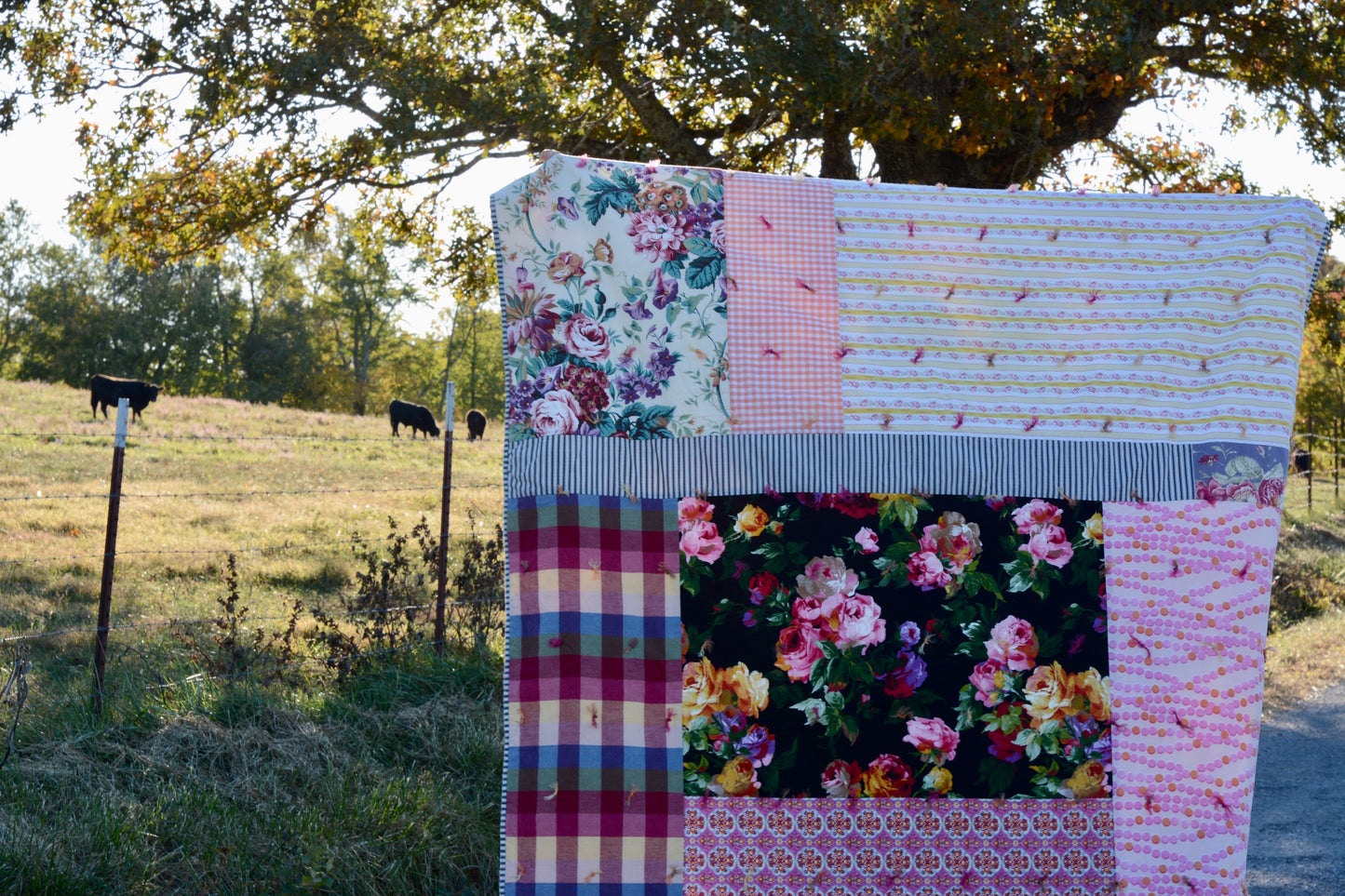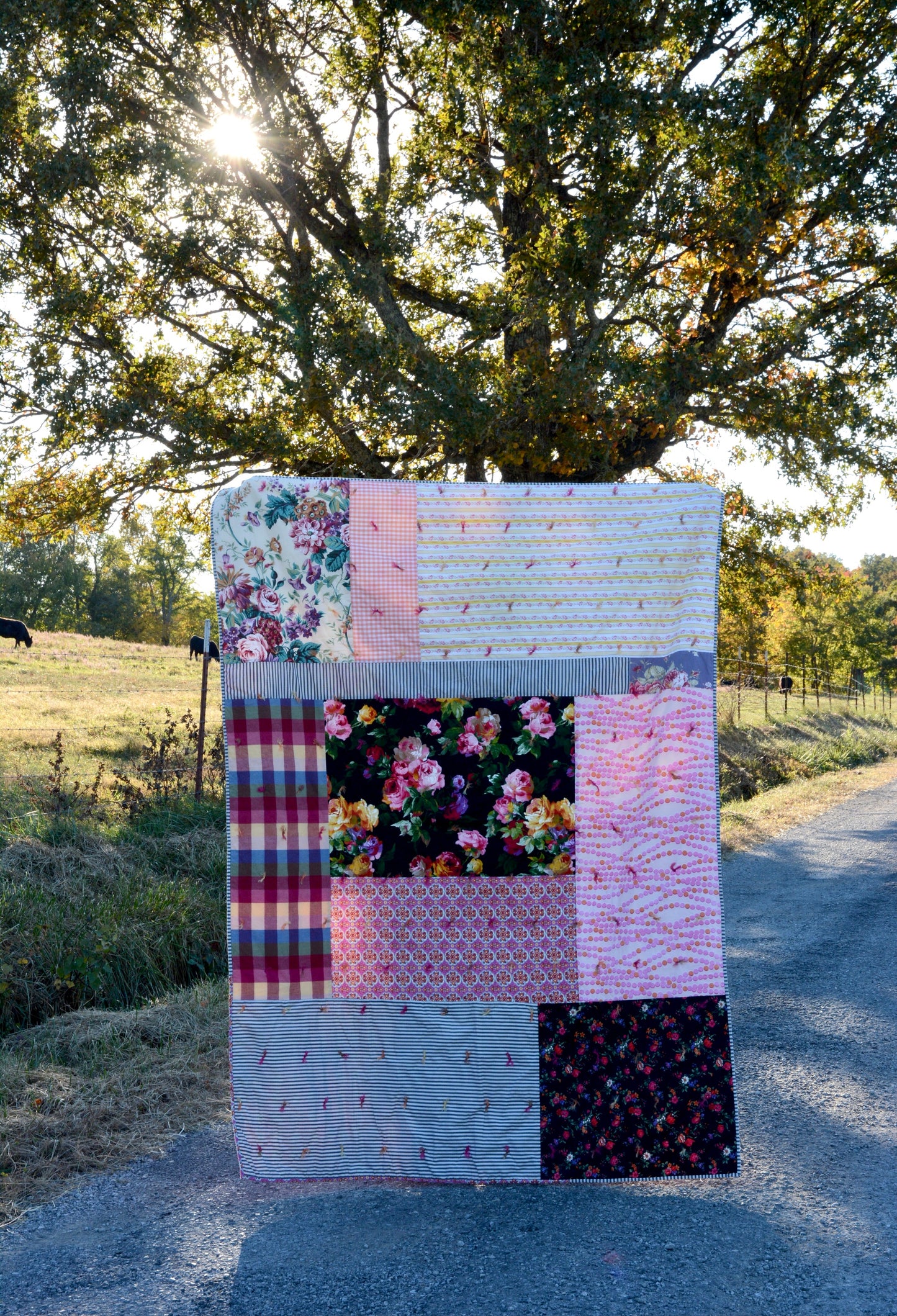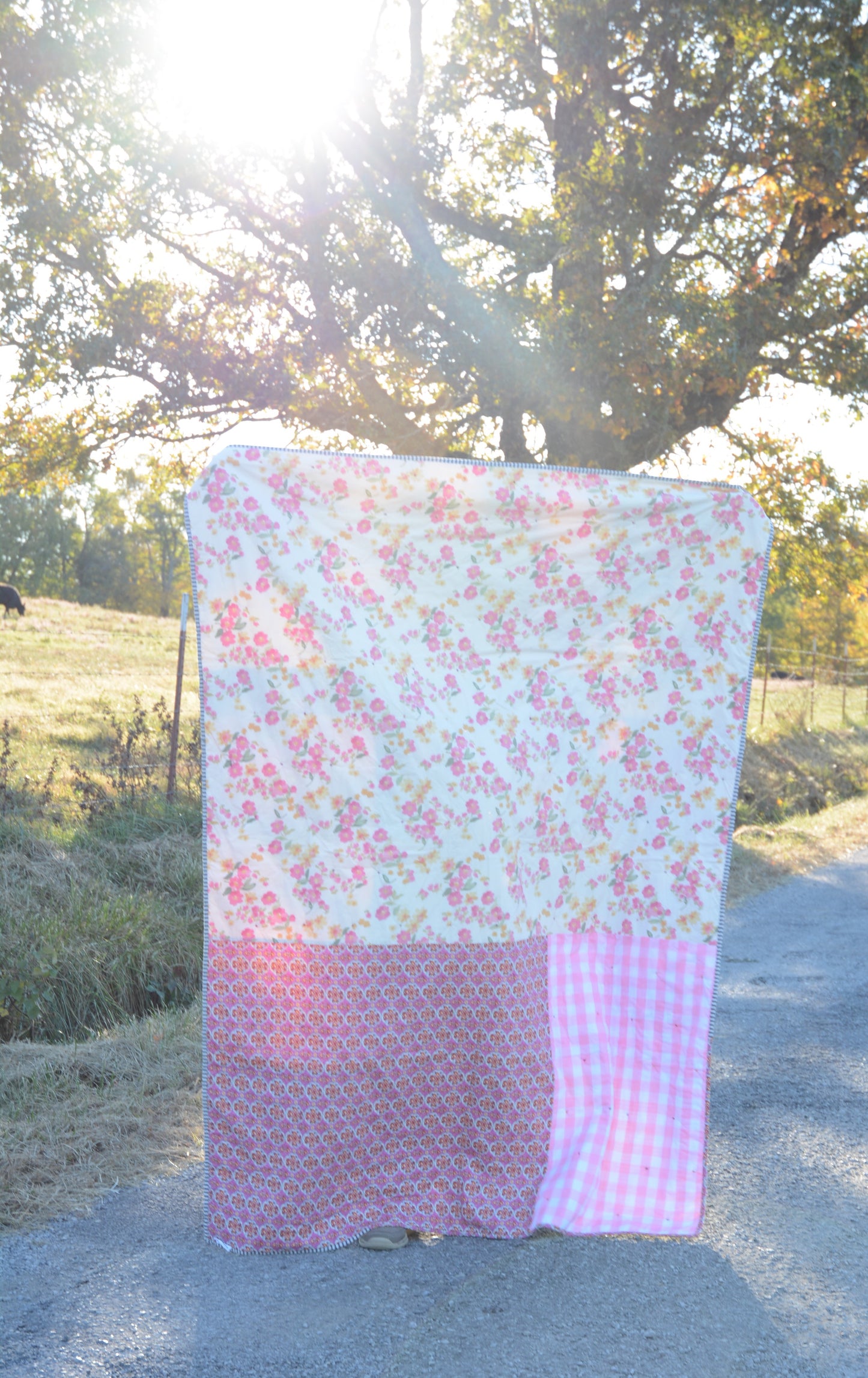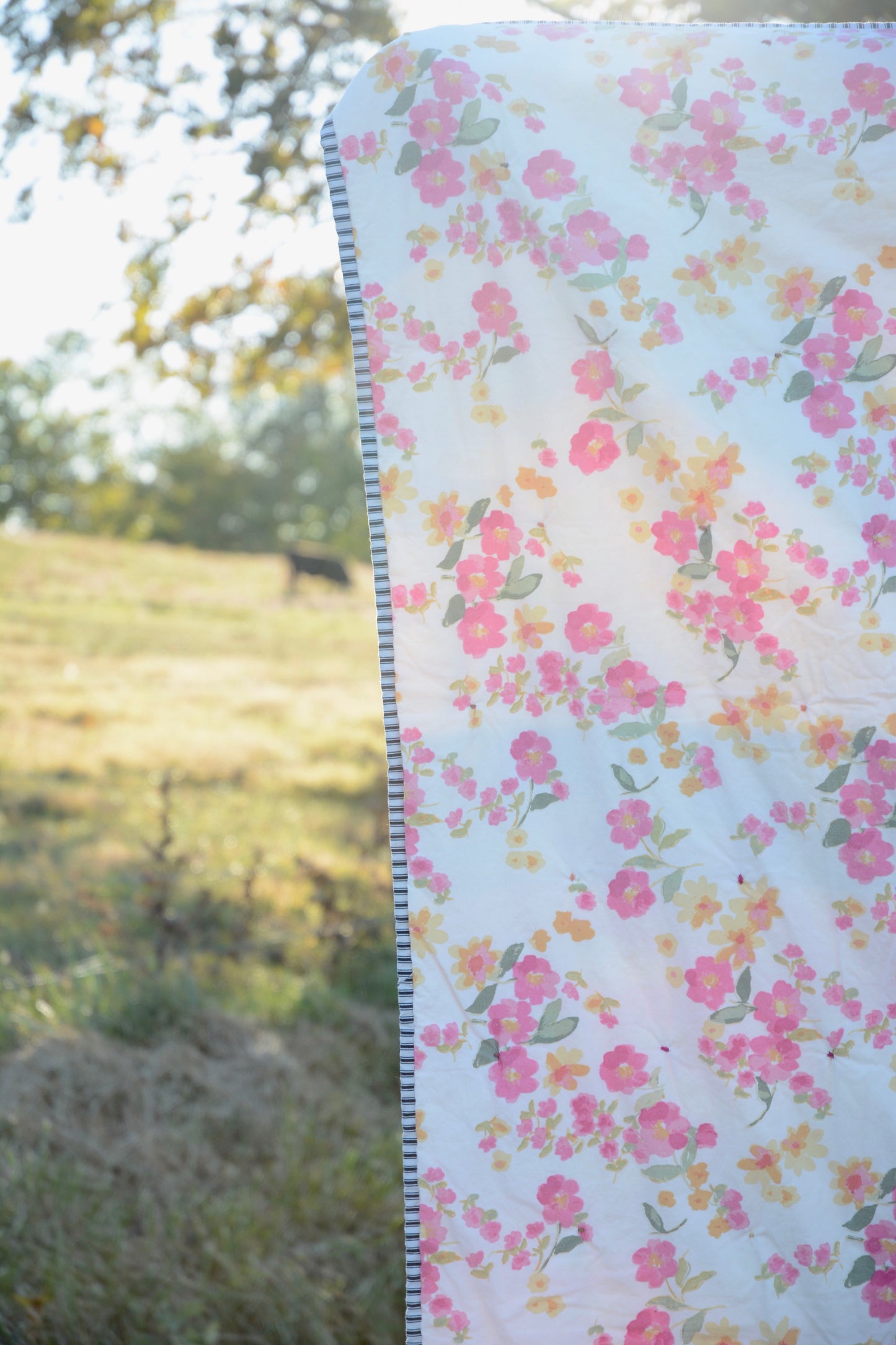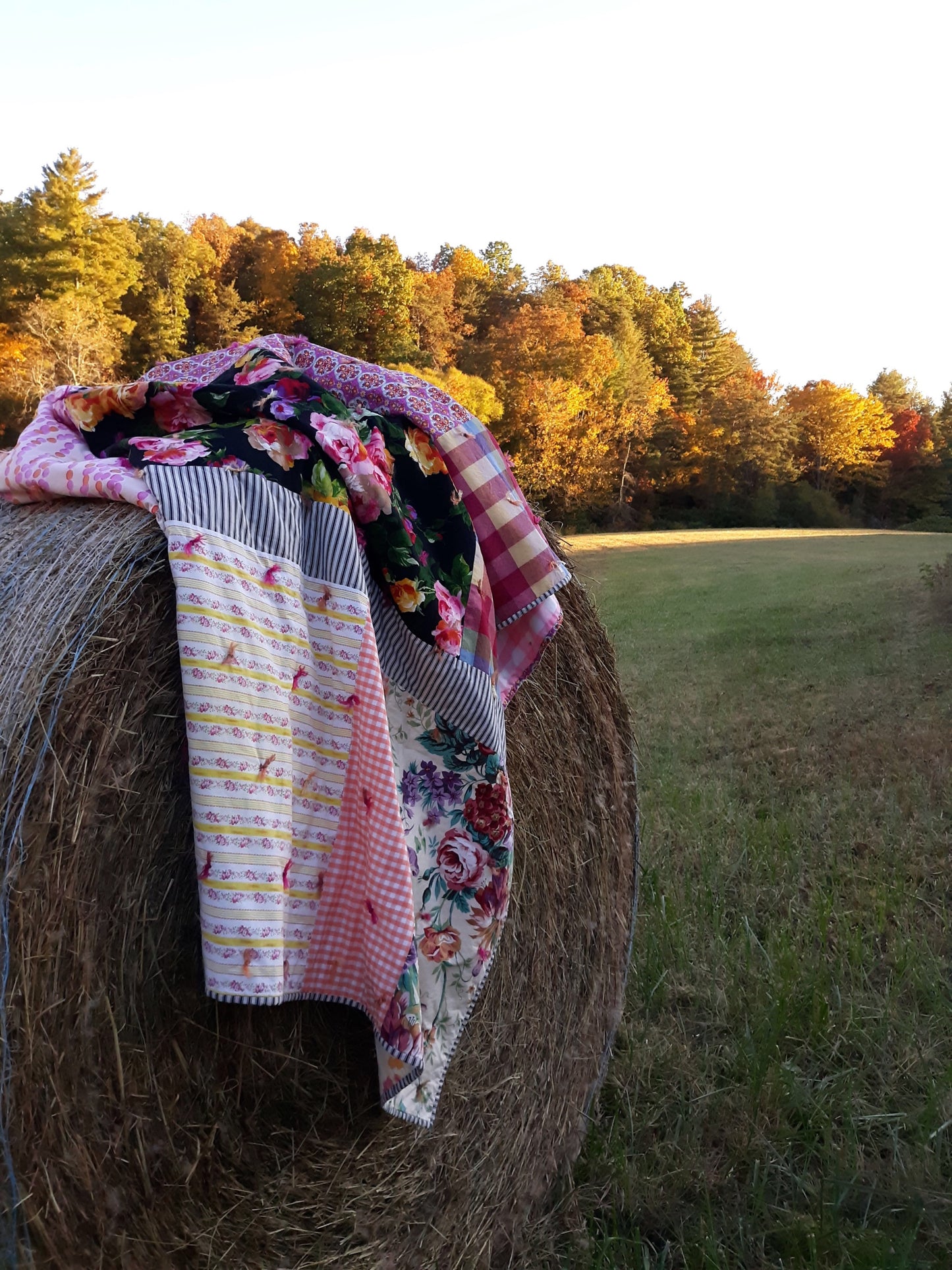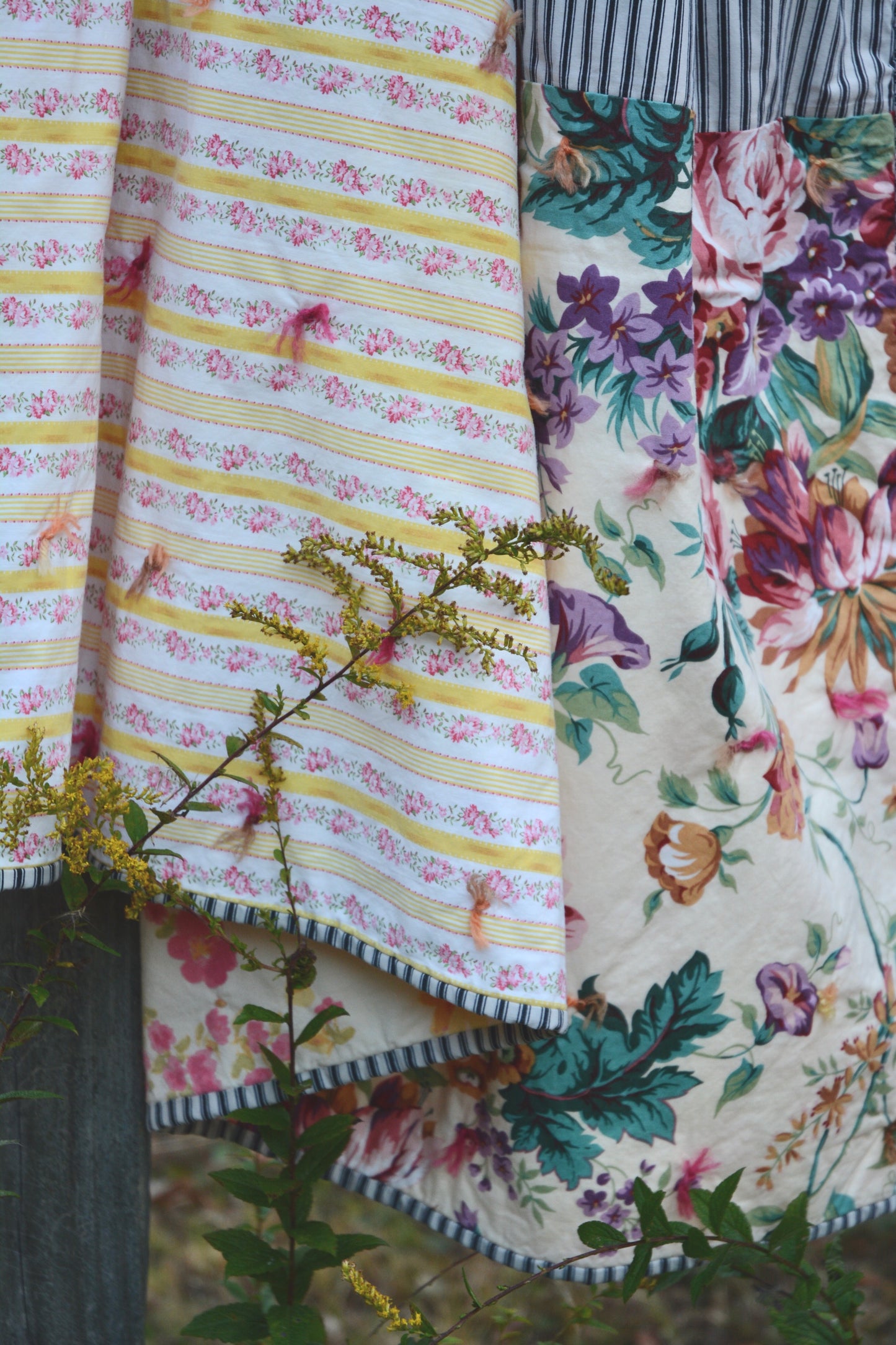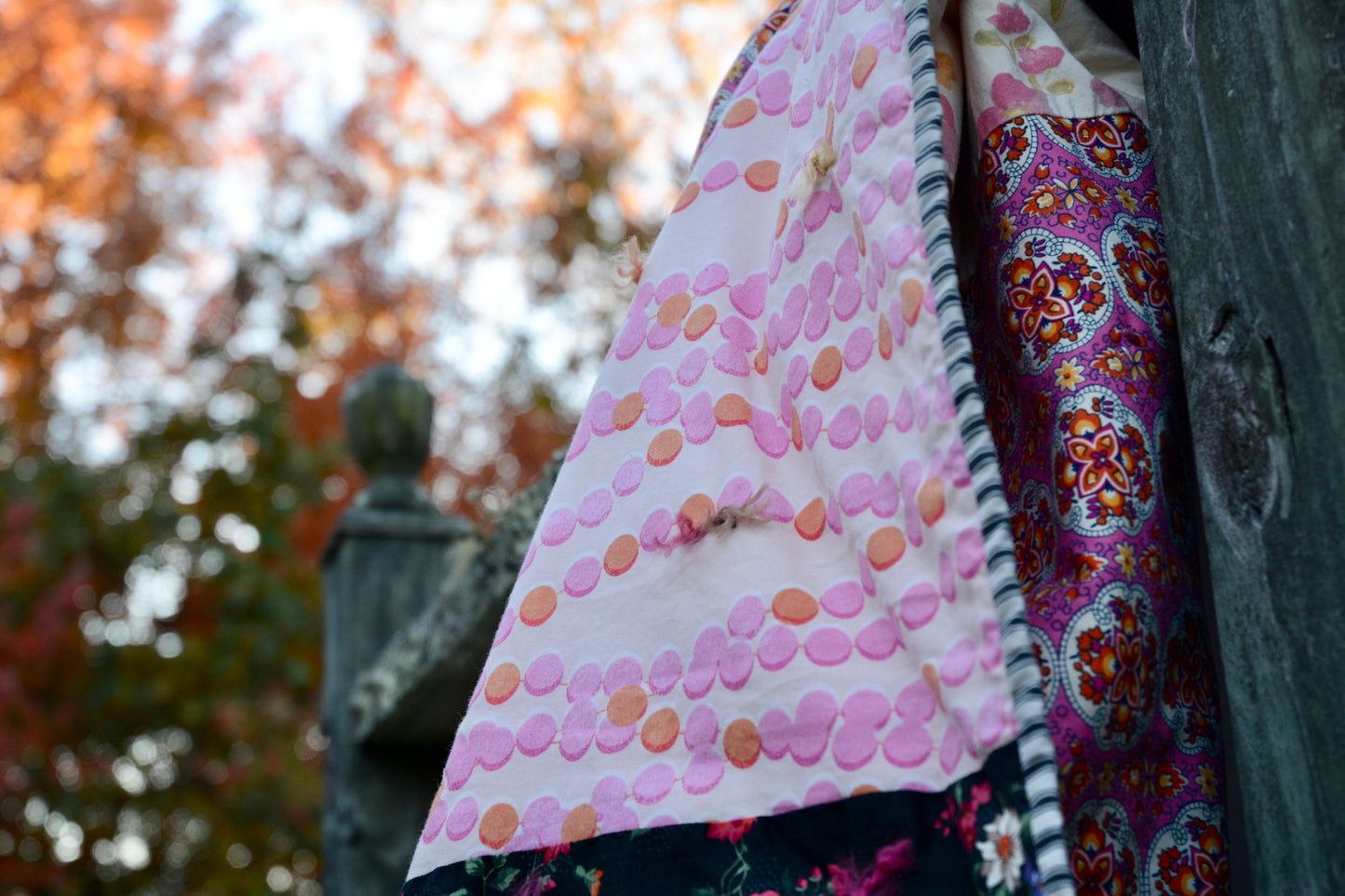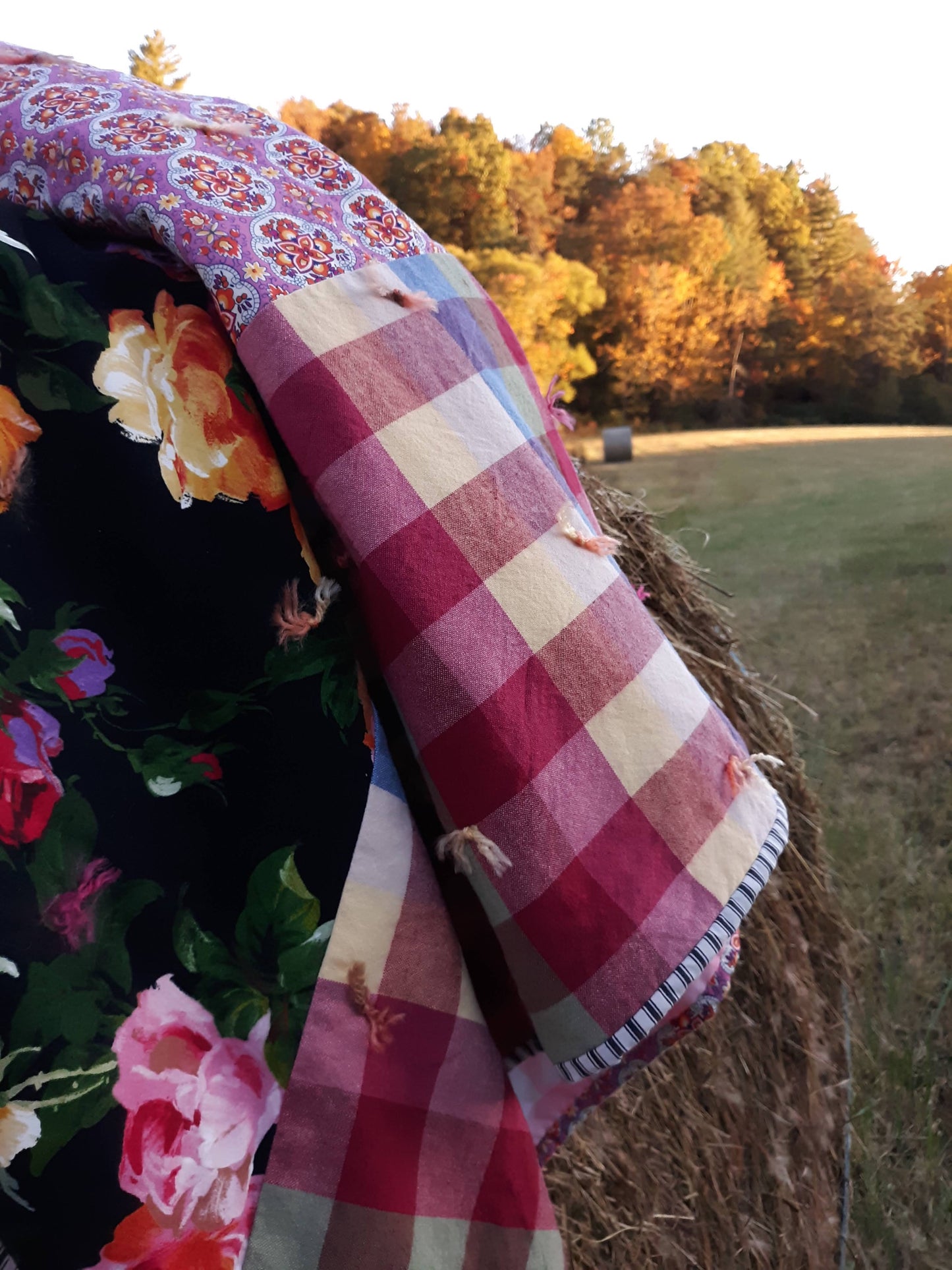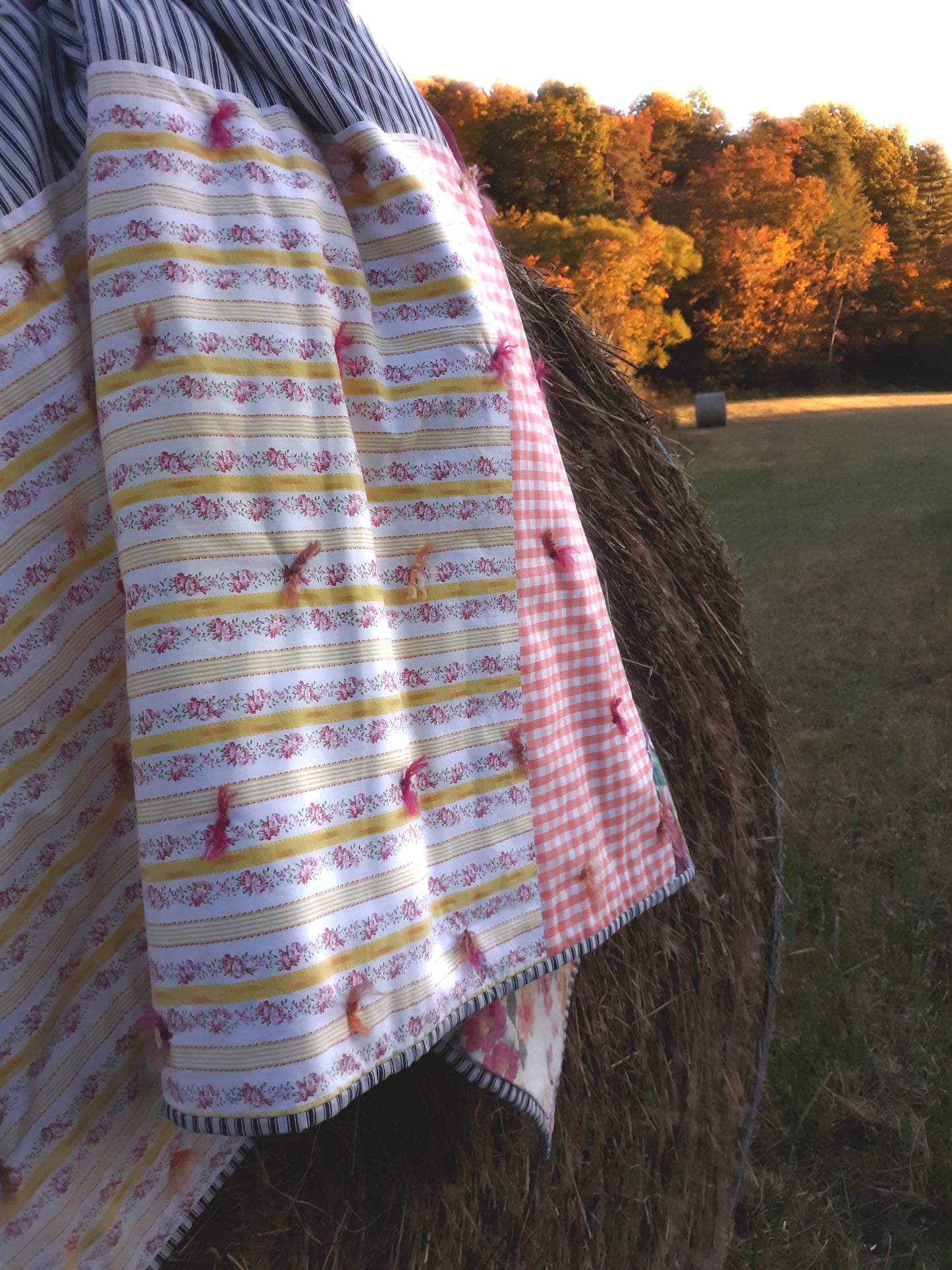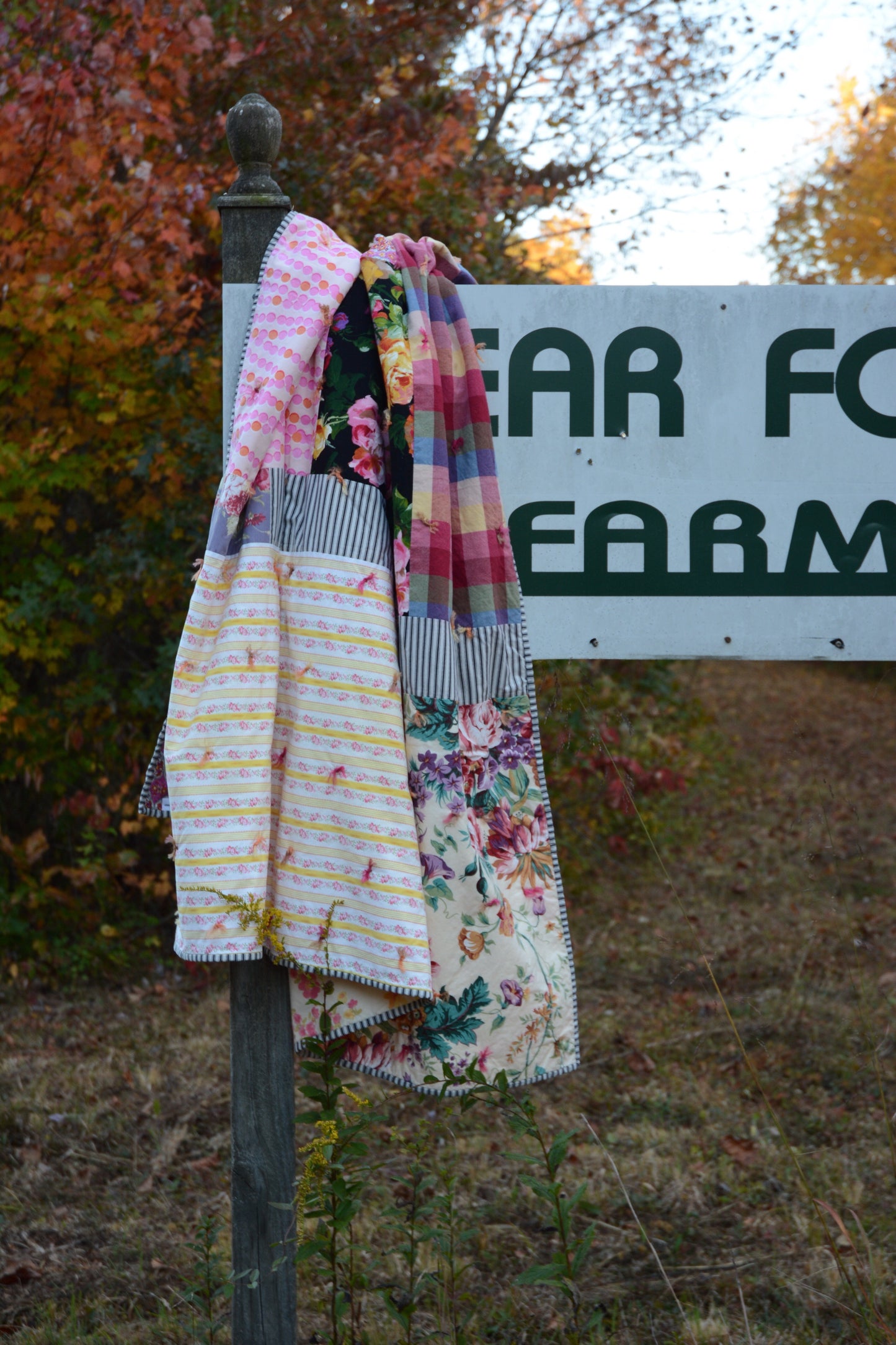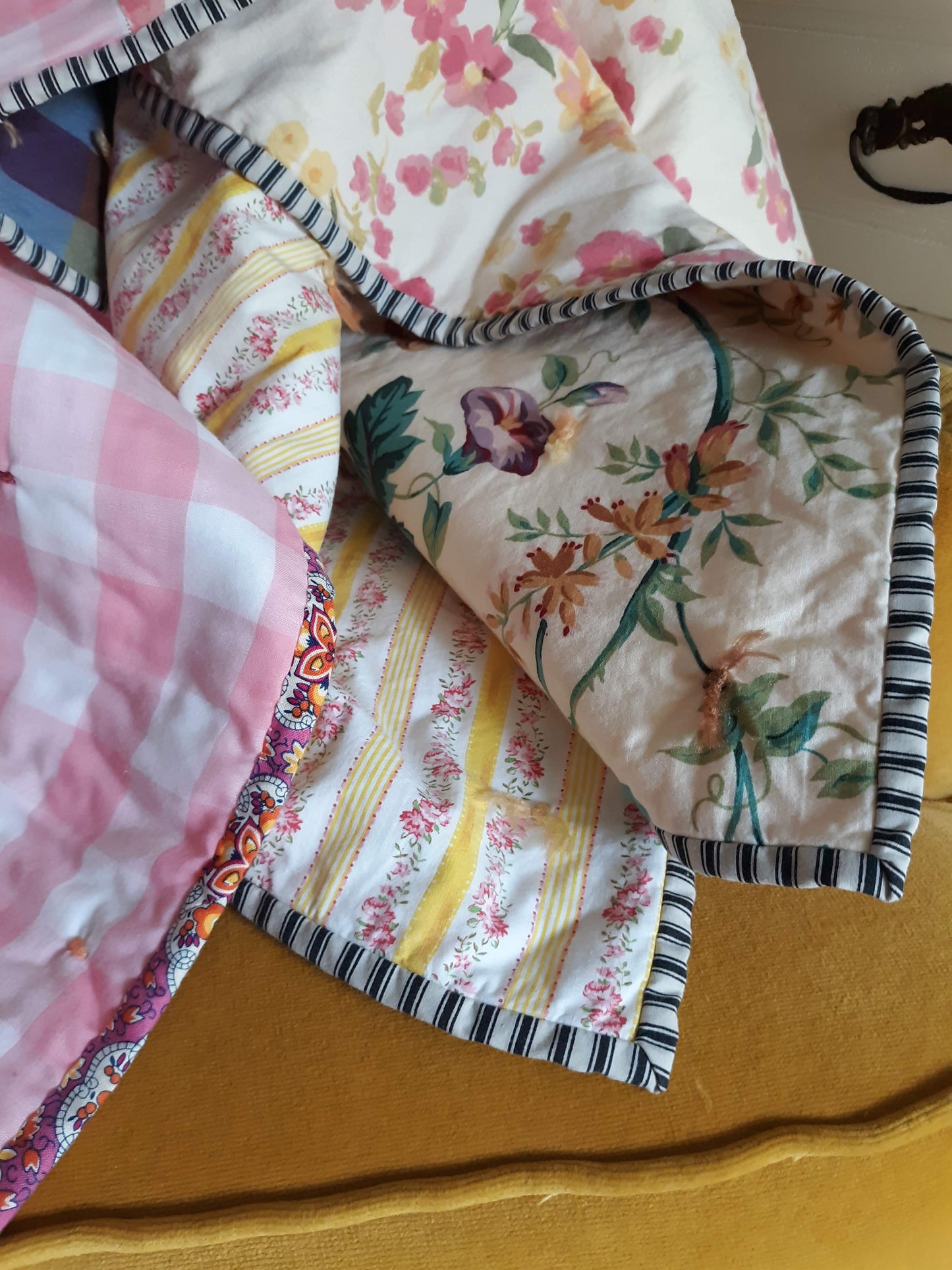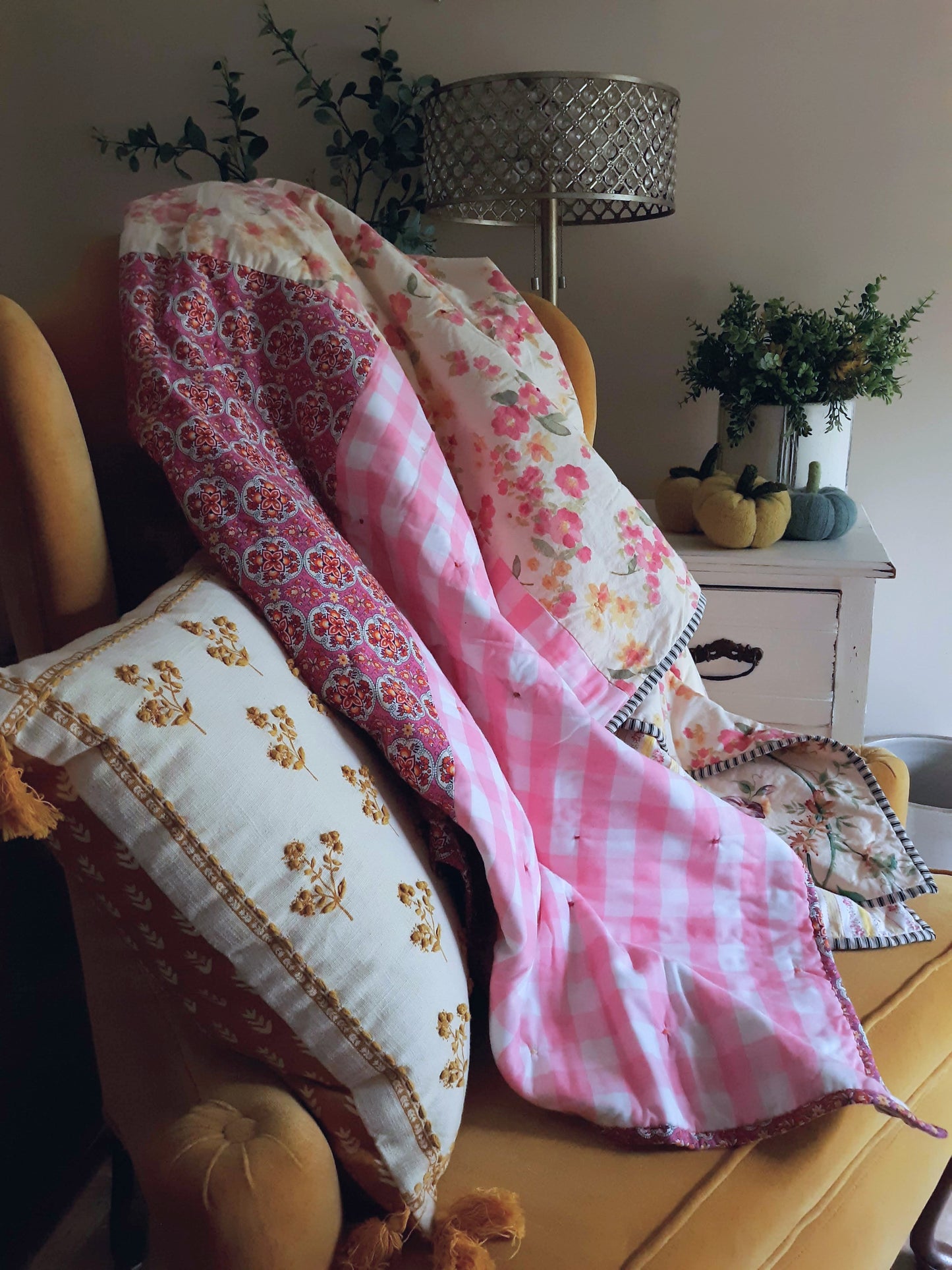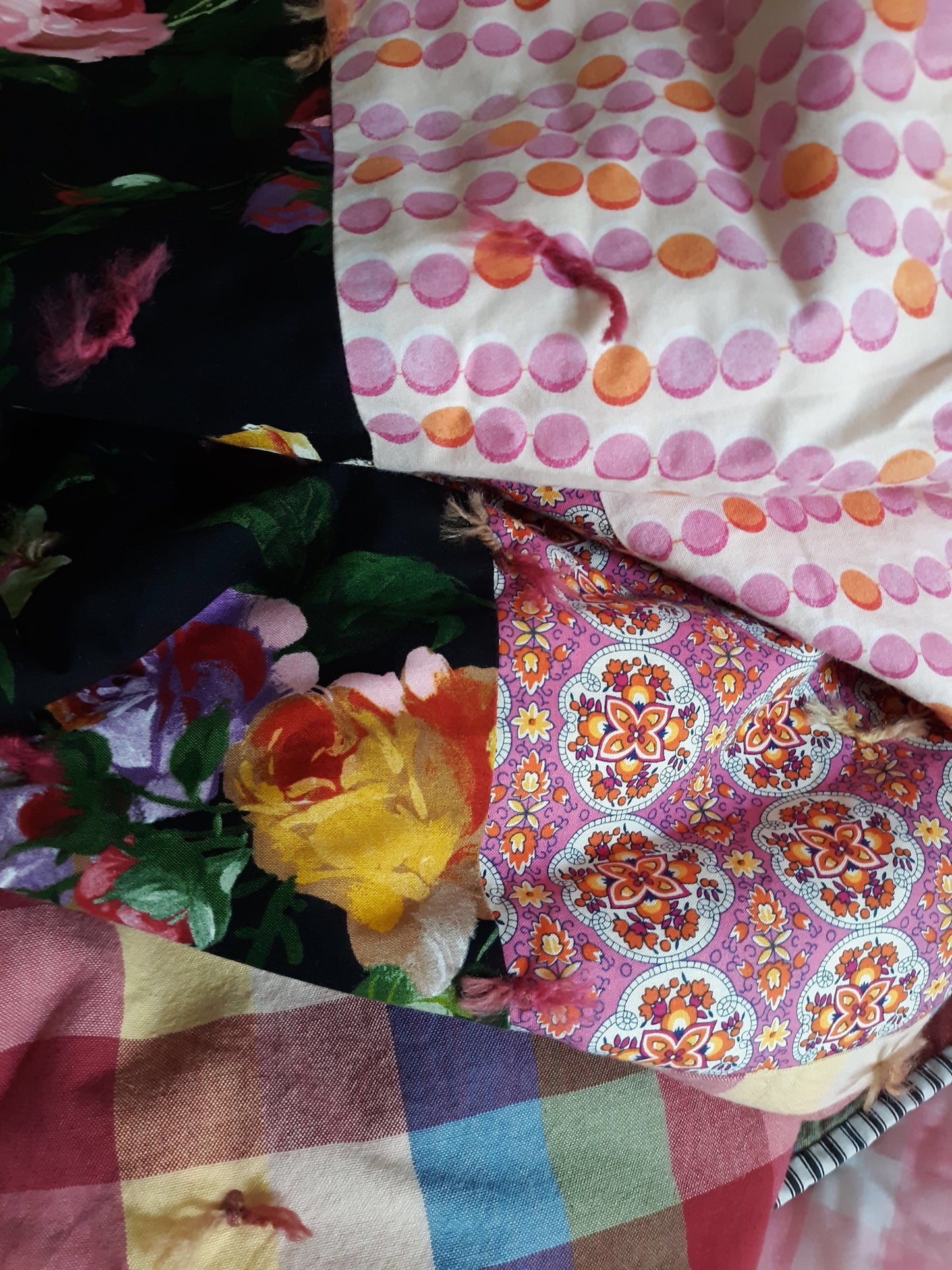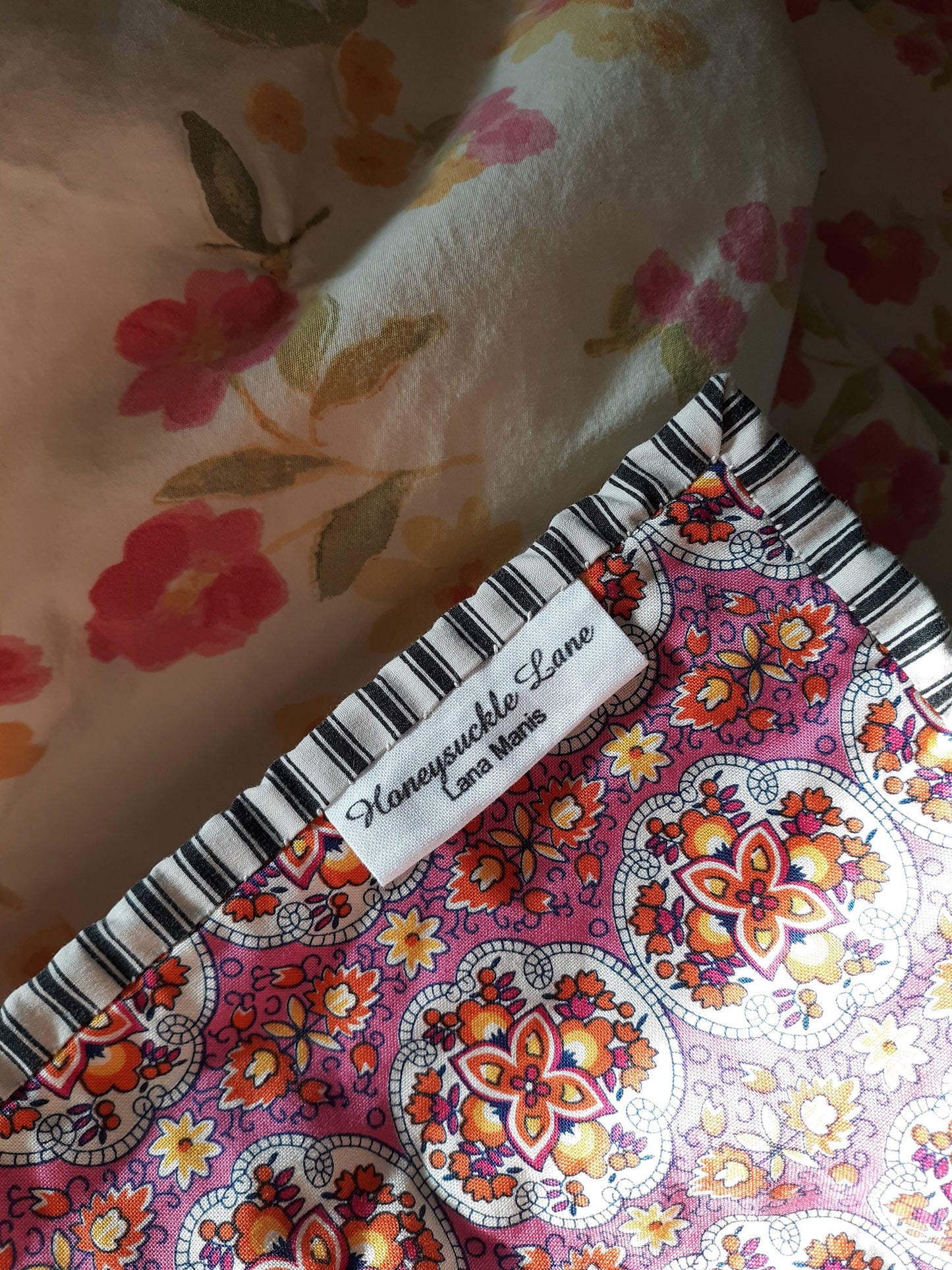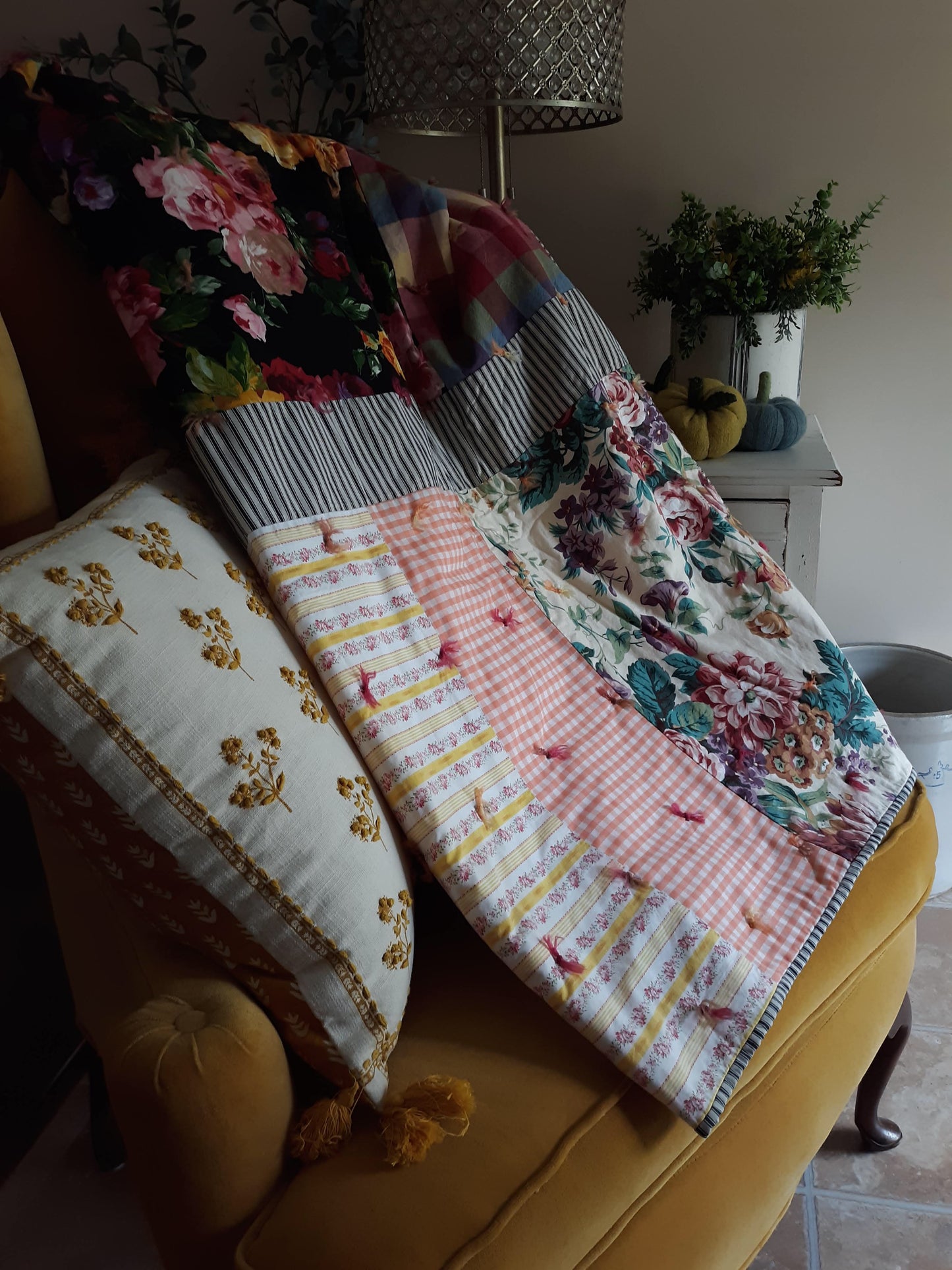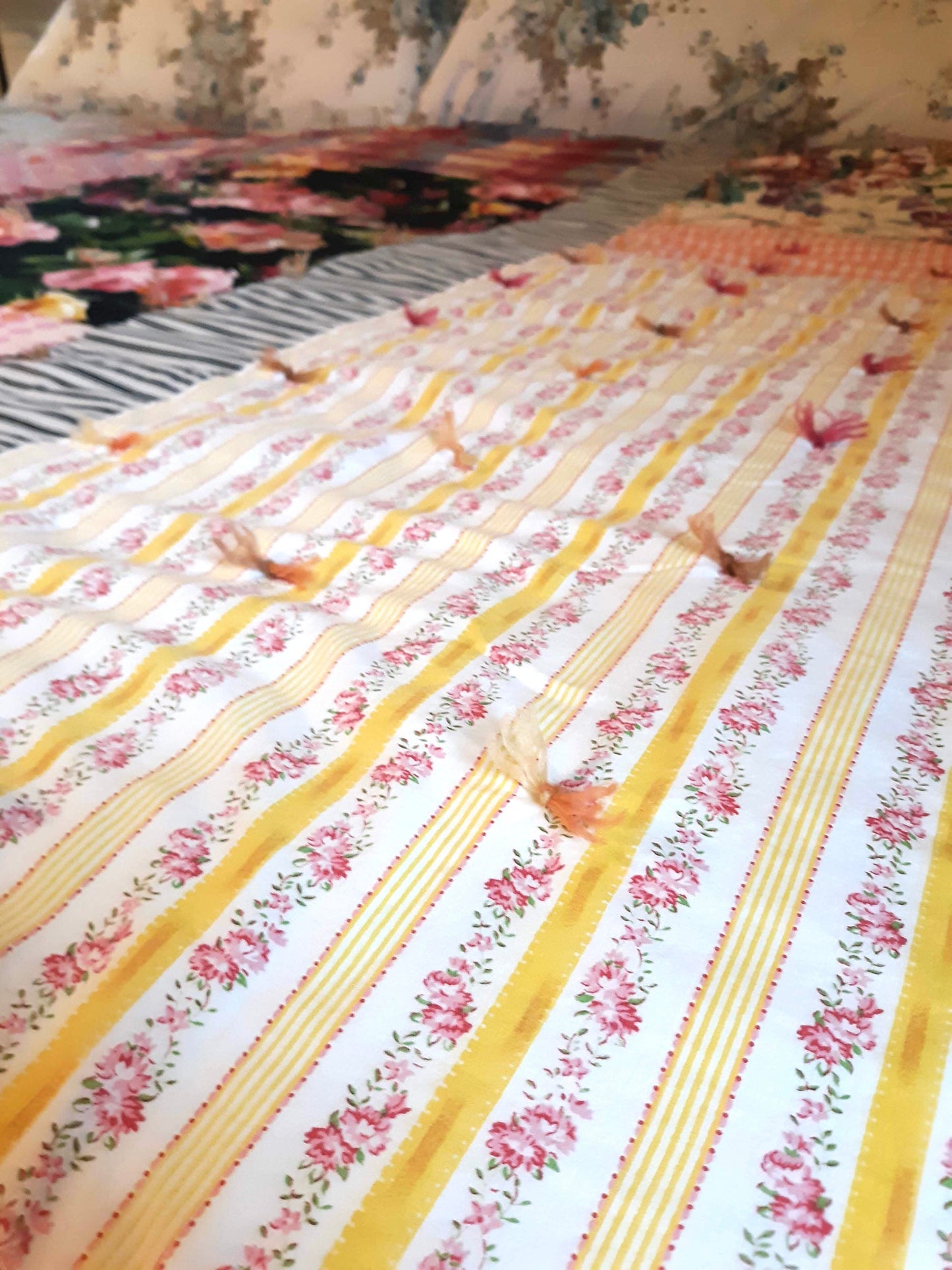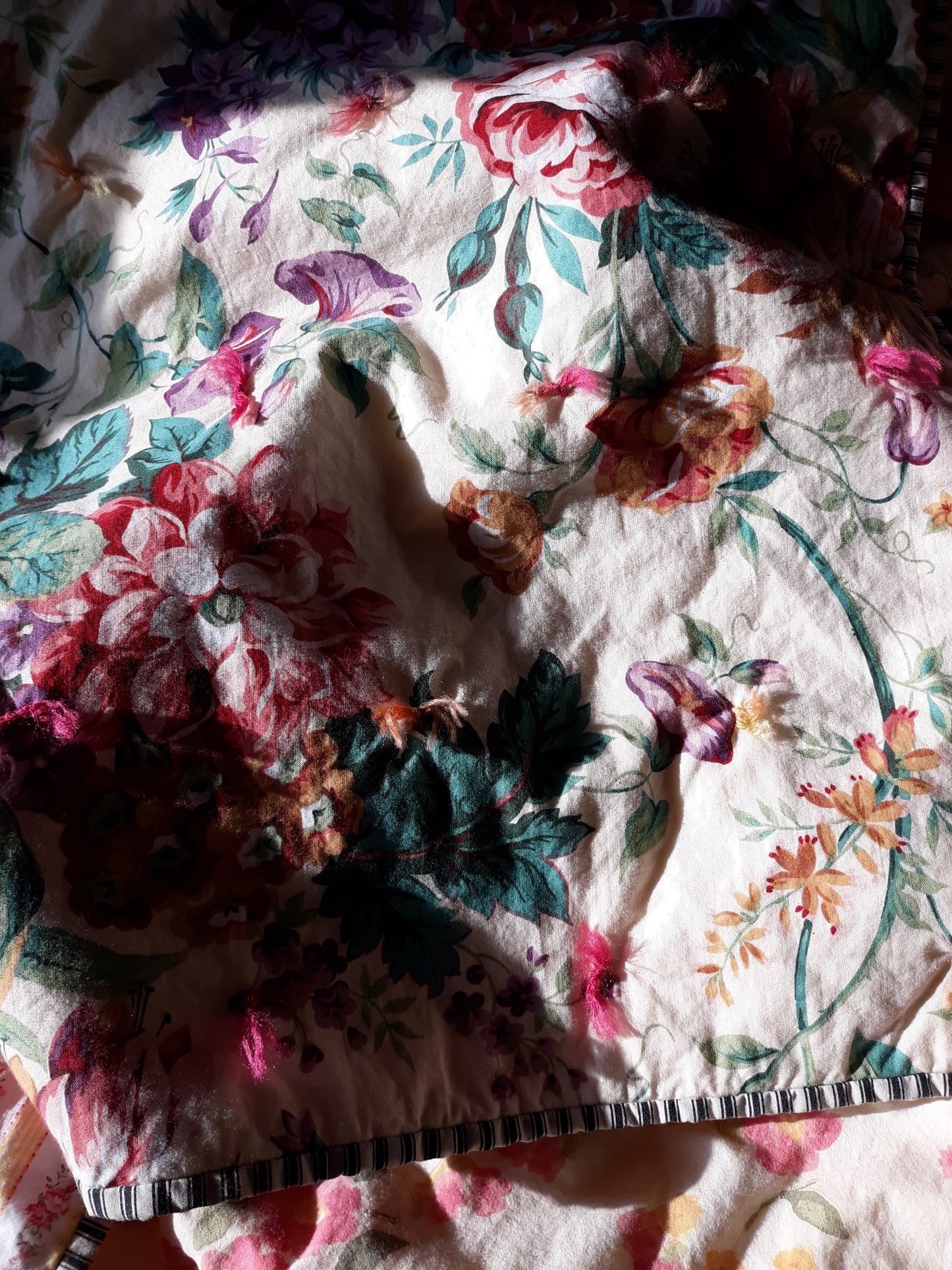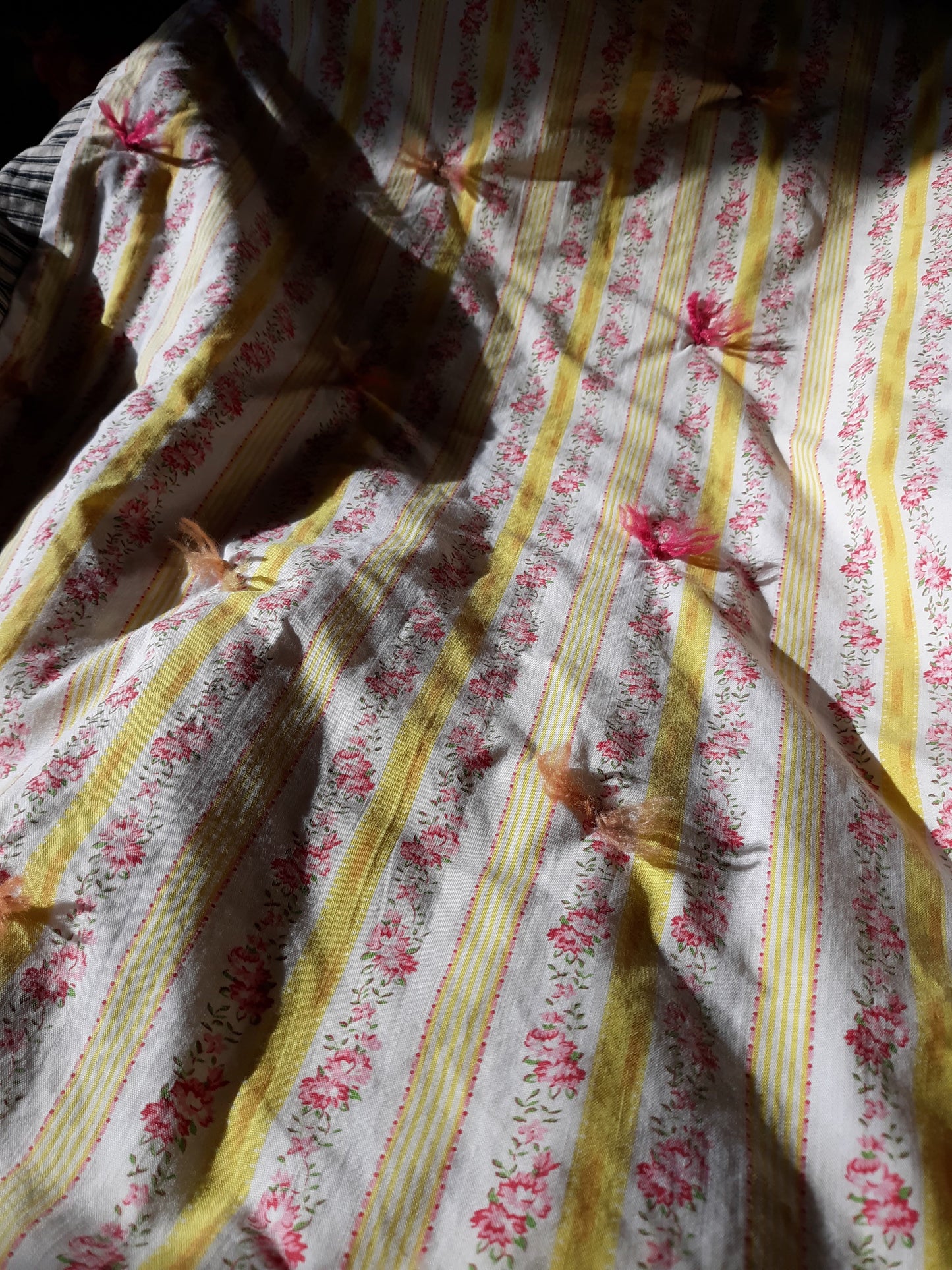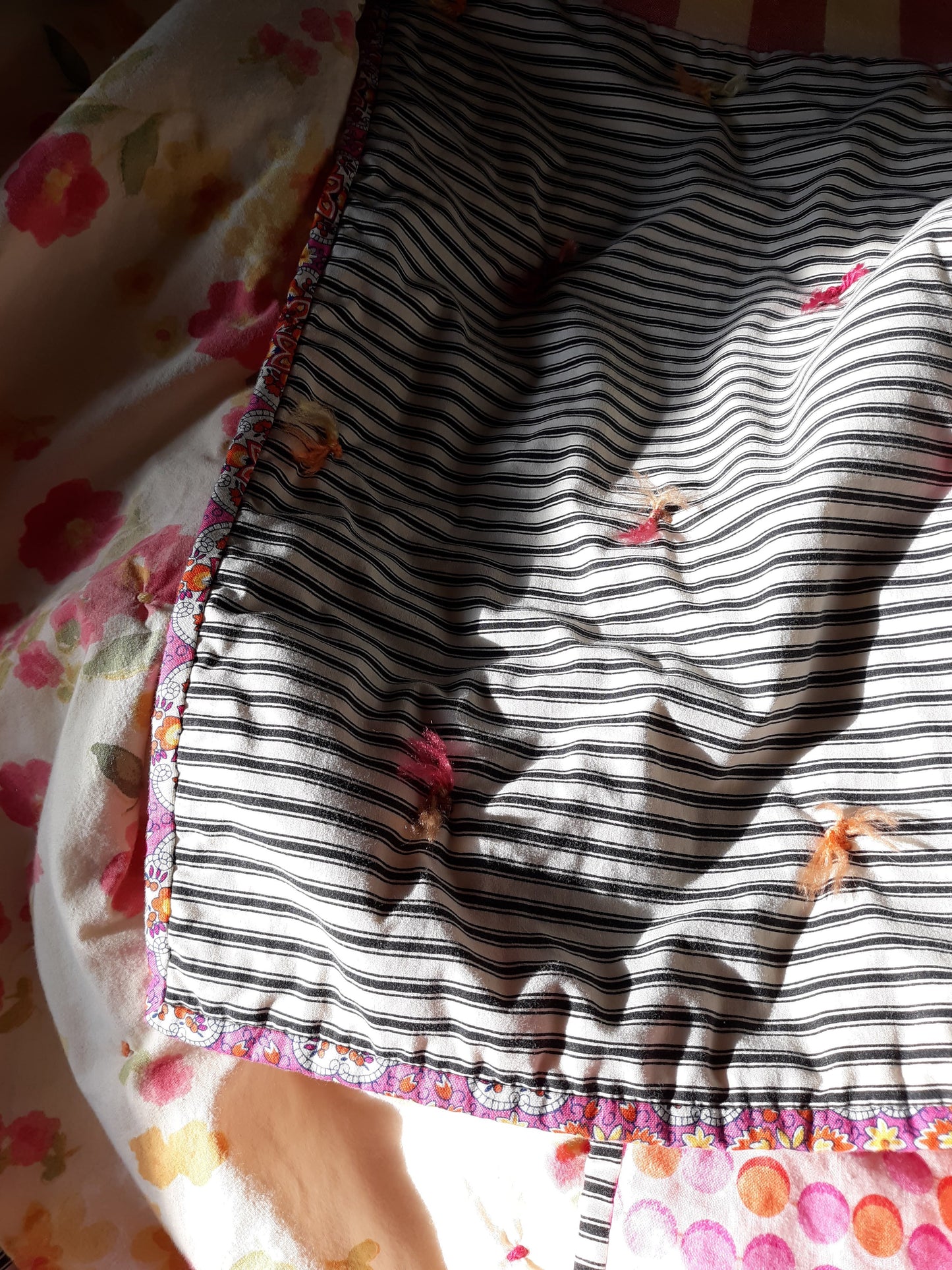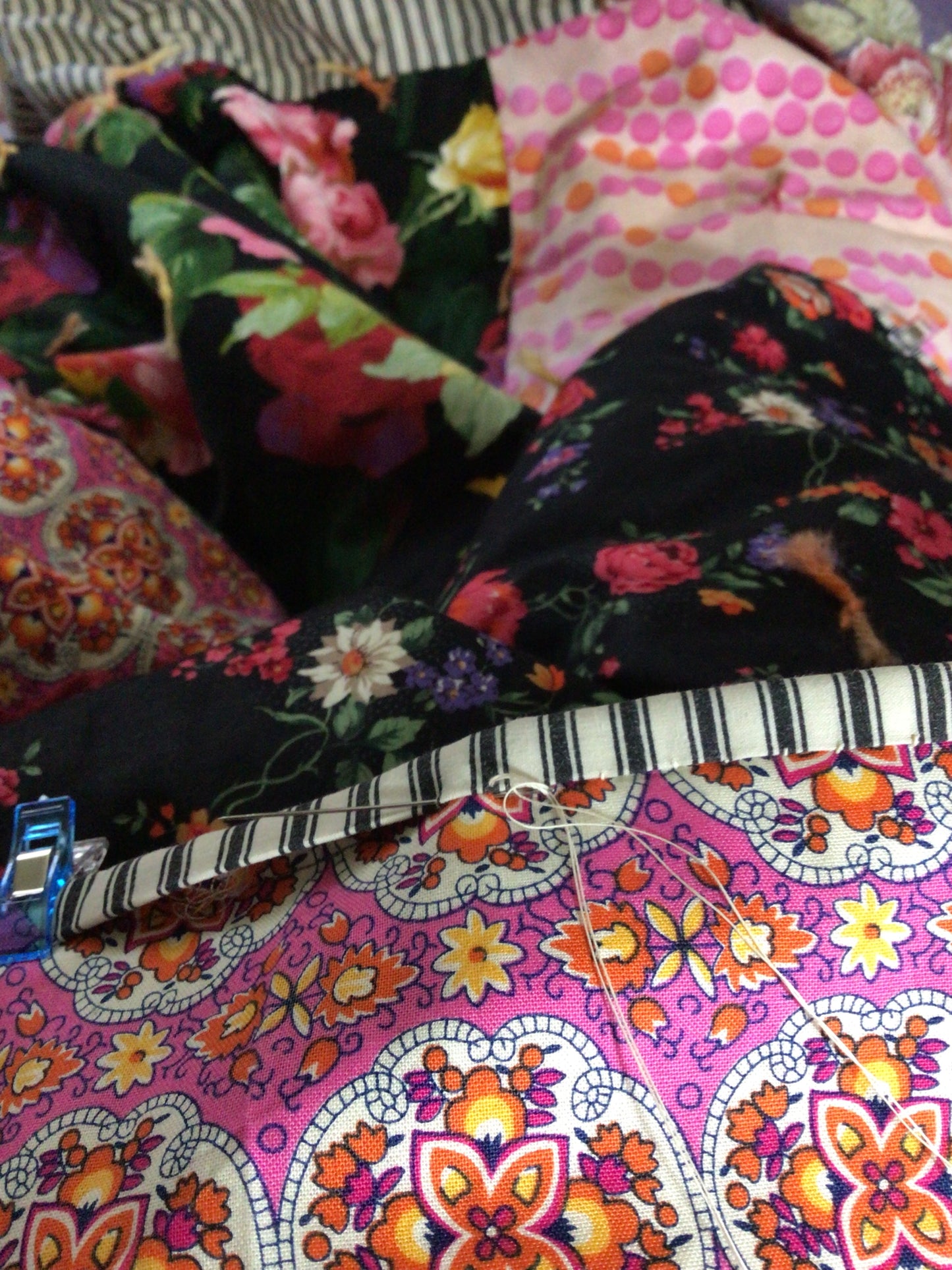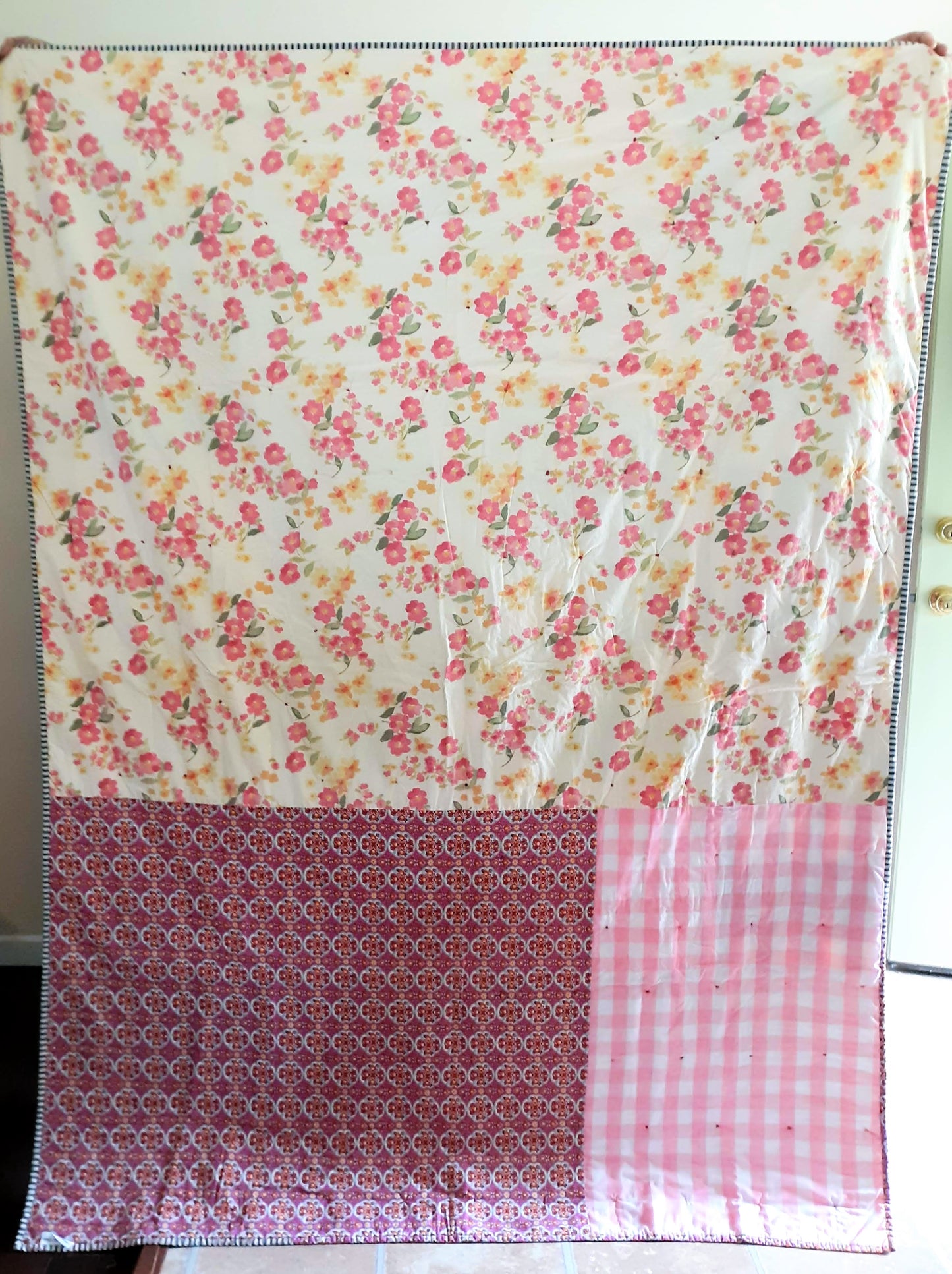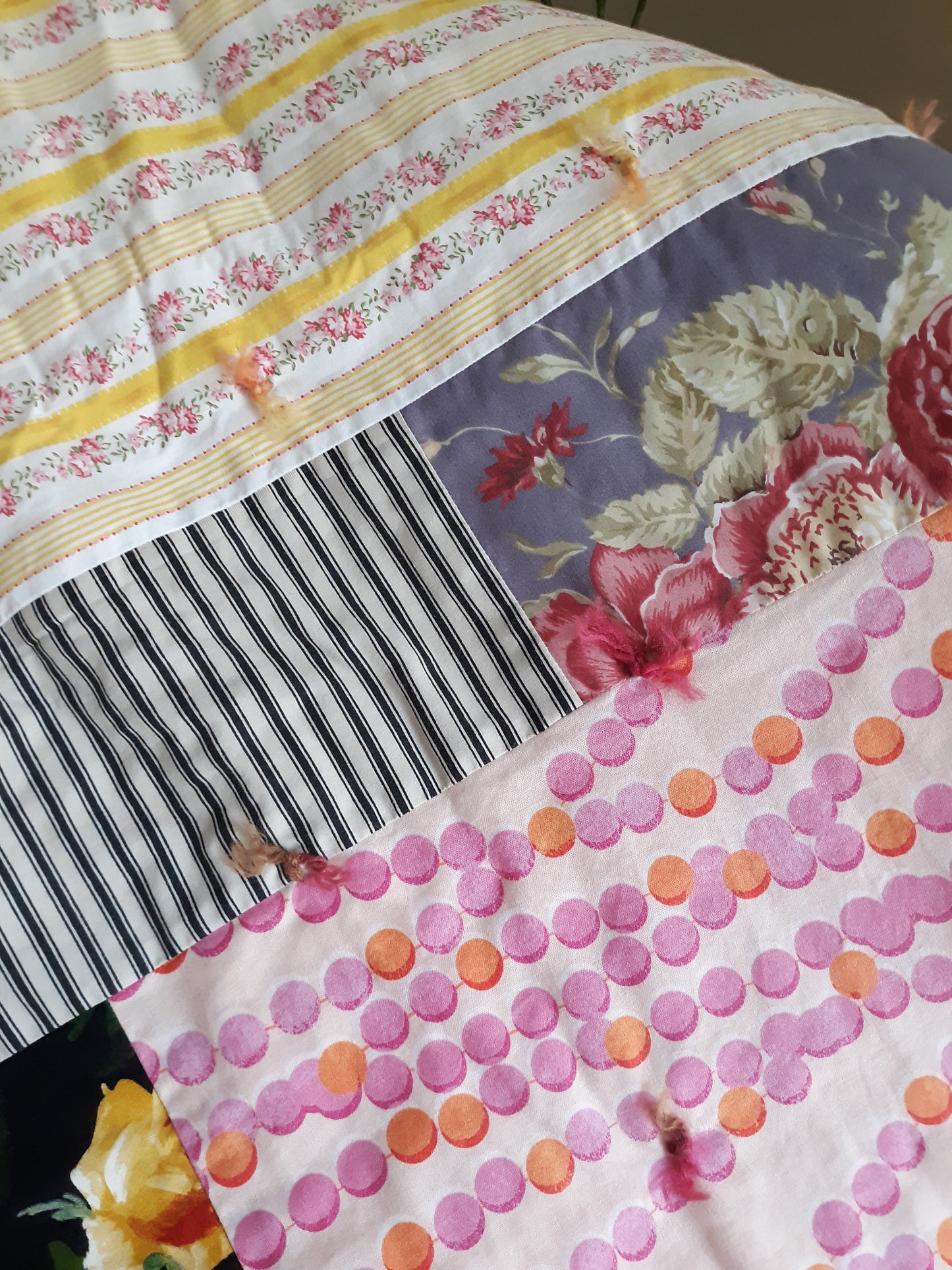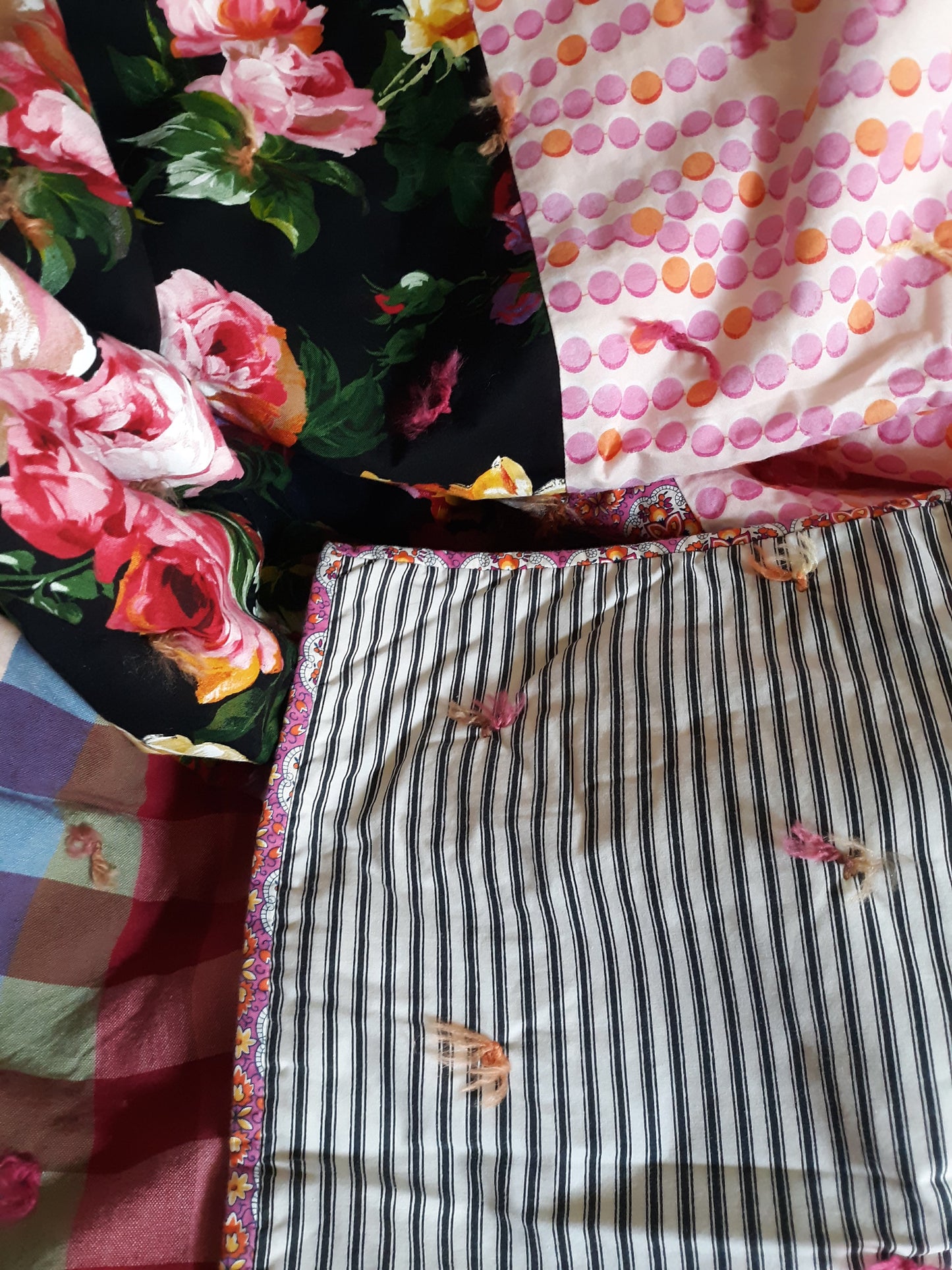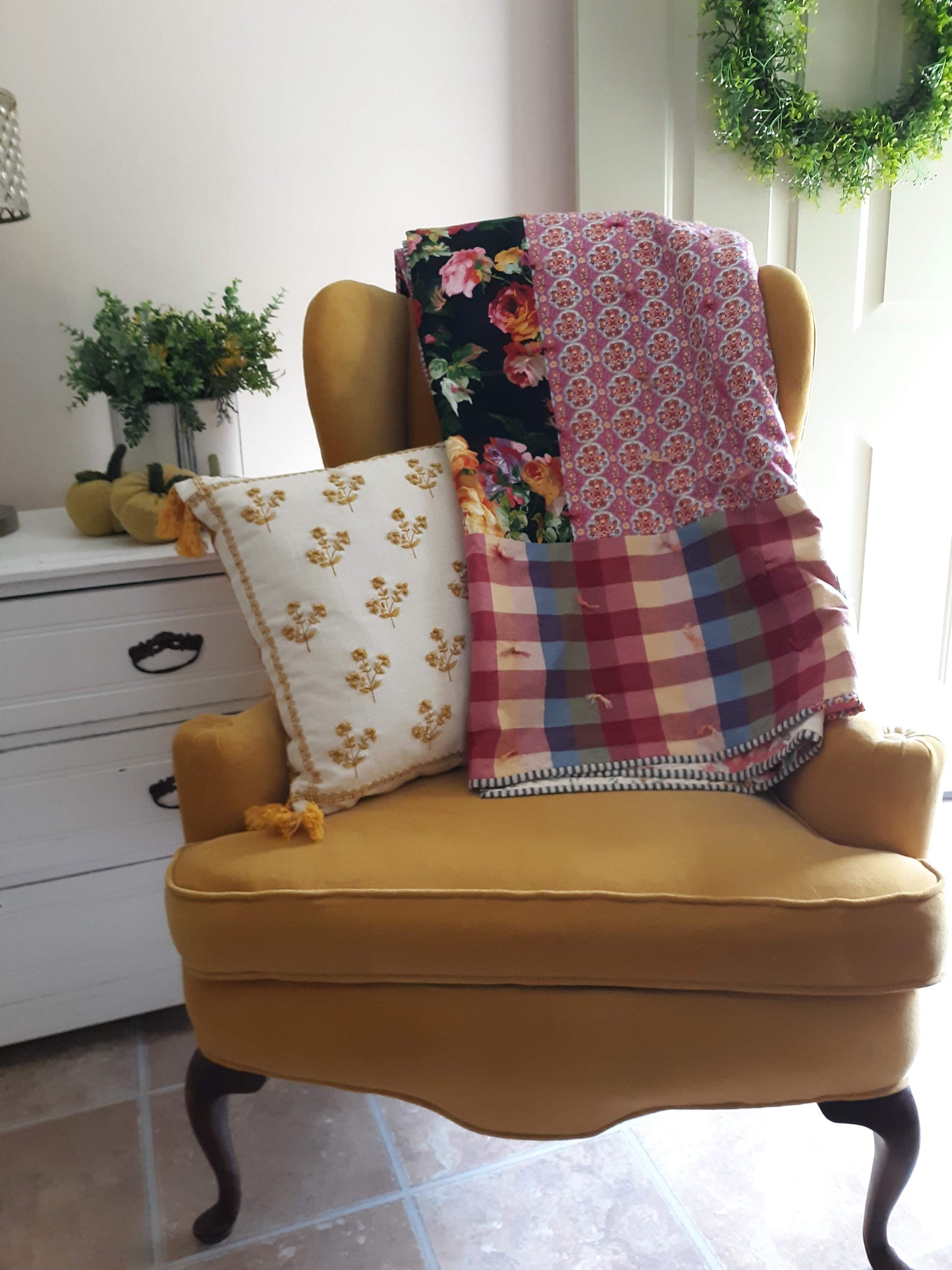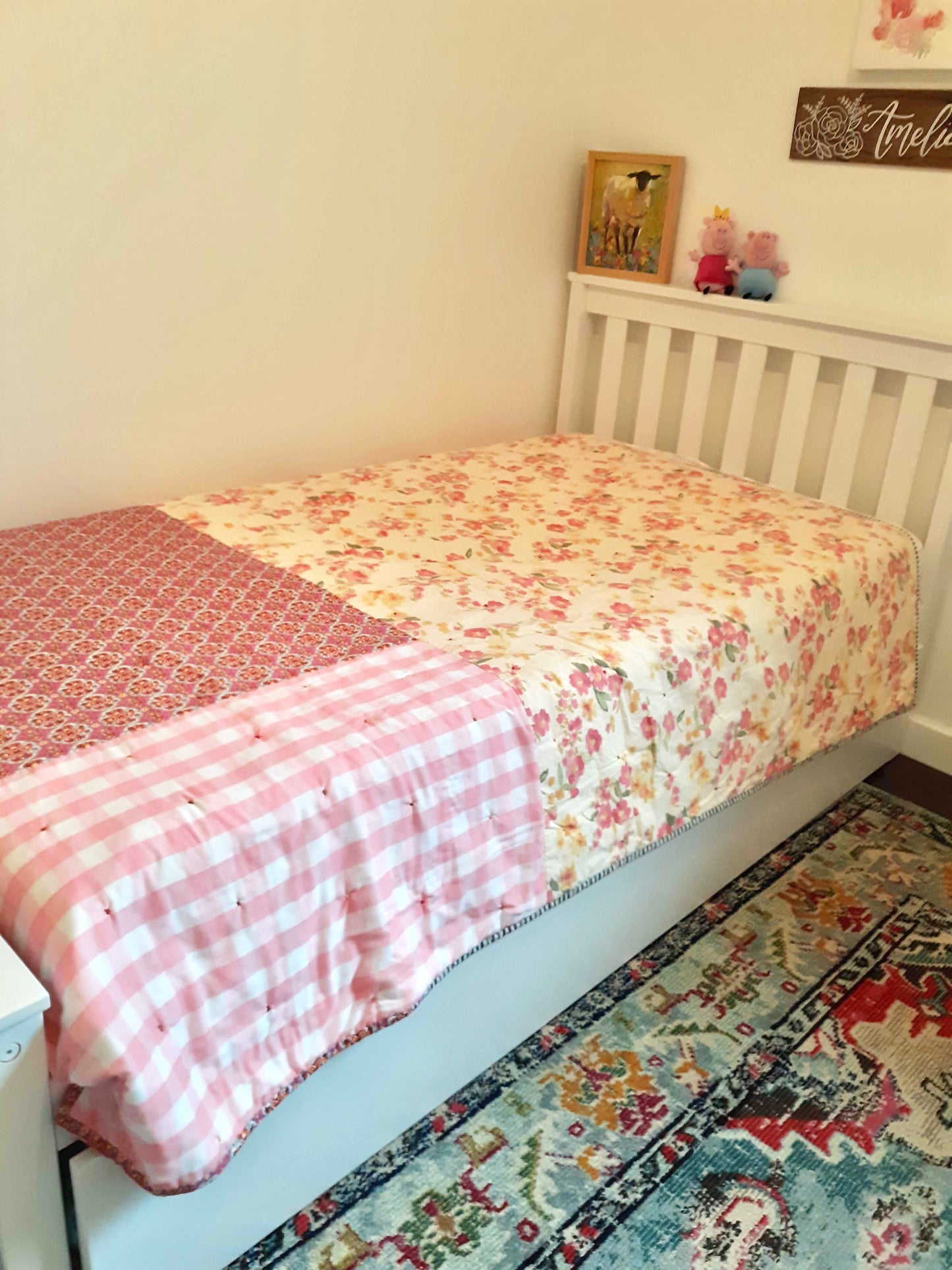 What Customers are saying

"Oh my goodness, this is my fourth painting, they just keep getting better and better, this is for a friend, she's going to love it! Thank you Lana! Just beautiful art....." - Ann